SHOOTING: Paolo Errico S/S 2012 Lookbook + Film
Wednesday, July 27, 2011
During the last weekend I have been in a small studio, near Monza, to shoot the Paolo Errico lookbook and film for S/S 2012. It was quite a non-stop, from 9.30am on Saturday from 2.30am on Monday. Anyway it was super funny. Paolo is this thirty-something guy, super kind ( he used to say "thanks" for everything) and, of course, as all the fashion designer of this world, sometimes in his own world.
The photographer was Francesco Brigida and the model was the lovely Melinda. This girl is 18 years old and, trust me, incredibly charming. At the same time she is a really hard worker, funny and smart. Sometimes is difficult to build a contact with a model because, at the end of the story, modelling it's not an easy job. You need to create a feeling with the model. Melinda is really able to do that. Hope to work again with her soon!!
Giuly, who used to be a make up artist and now is a stylist too, was the make up and hair stylist. Such a funny girl!

The first day we started shooting around 2pm, that's why we ended so late and I came back home very late. On Sunday, at 8.30 am ( I mean, 8.30 am, on Sunday morning!!!) I was at the "amazing" Famagosta tube station (there were just taxi and bus drivers at that time, so early!!!!) where Paolo and Giuly picked me up. After a long trip (and lost) in the middle of nowhere (the designer was driving a van with is own collection inside, so underground!) we finally arrived on the set.

Sunday was the film day. I love fashion films, that's the future (and the present, actually). Sometimes you don't really understand fashion films, that's because to be able to do that you have to know not only fashion but also have a strong knowledge of film history. And photographers-turned-filmakers-turned-artists are not always really able to do that.
We finished at 0.30am on Sunday (well, Monday) and after another long trip in the middle of the countryside between Milan and Monza with Paolo and Giuly (and laughing at everything), at 2.30 am, I finally arrived home.

After this nice story about shooting's adventures and mishaps, let's speak about Paolo's collections and fashion.
Paolo does knitwear, not only but almost. In his collection there are some other things like a silk camisole or... well, or what? he is famous for his architecture-inspired knitwear. Geometrical figures, avantgarde references and elegance. His knitwear isn't something that you can use just one or two seasons, it's something precious that you can use forever. It's young but without age. I love it.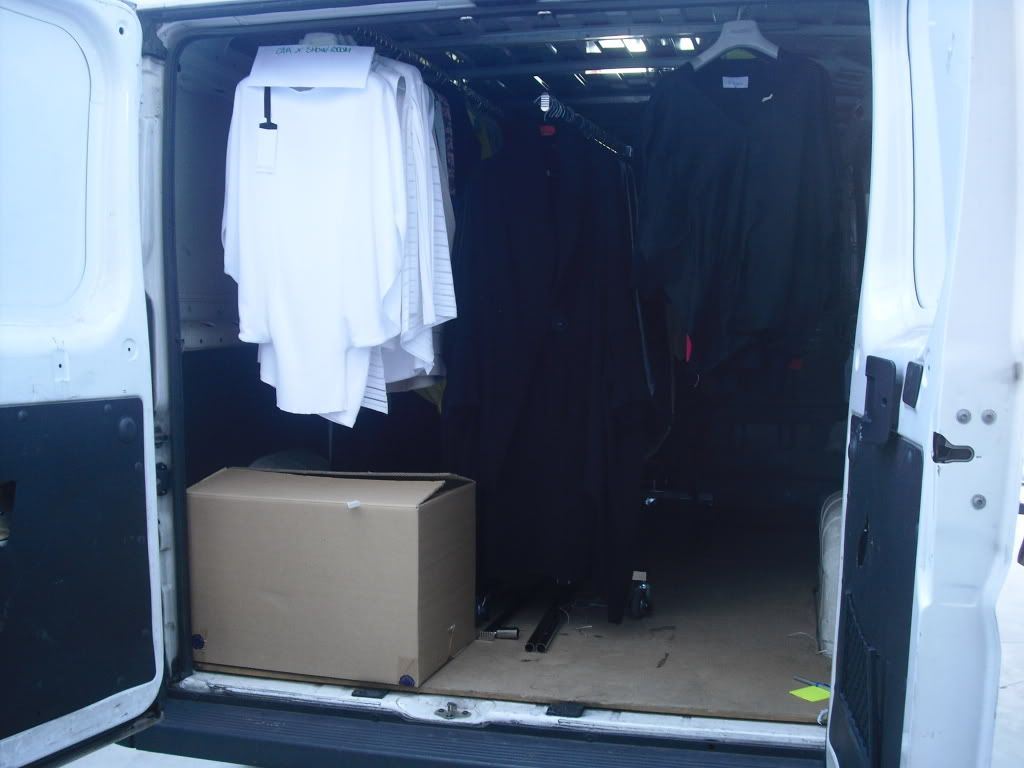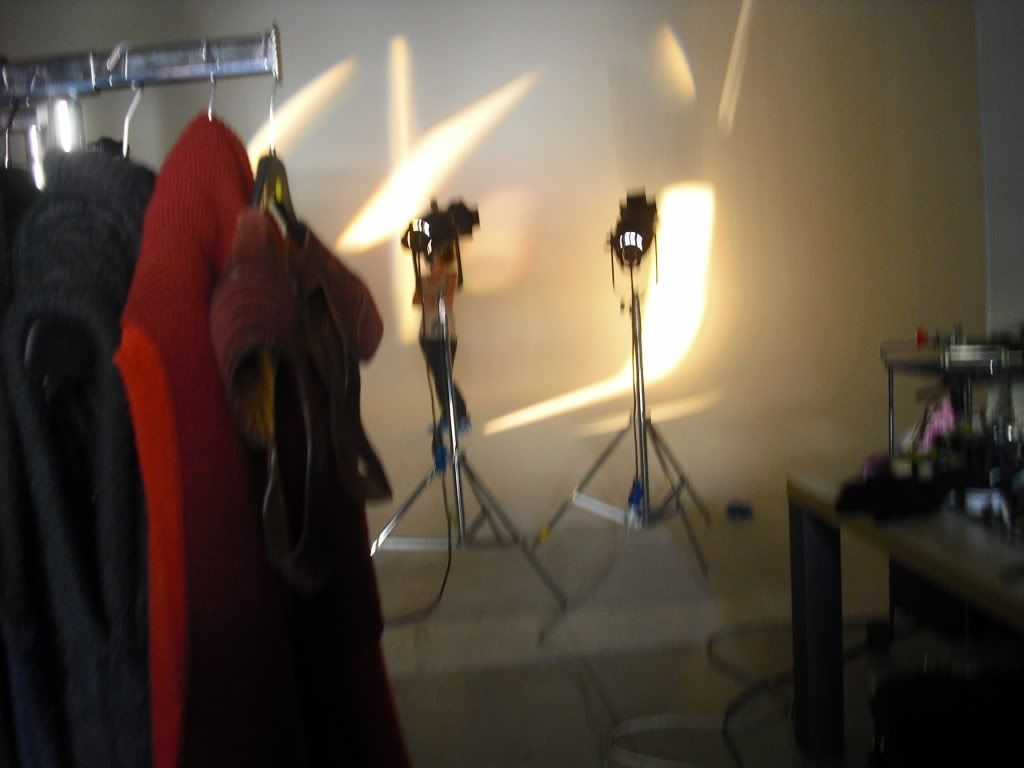 Melinda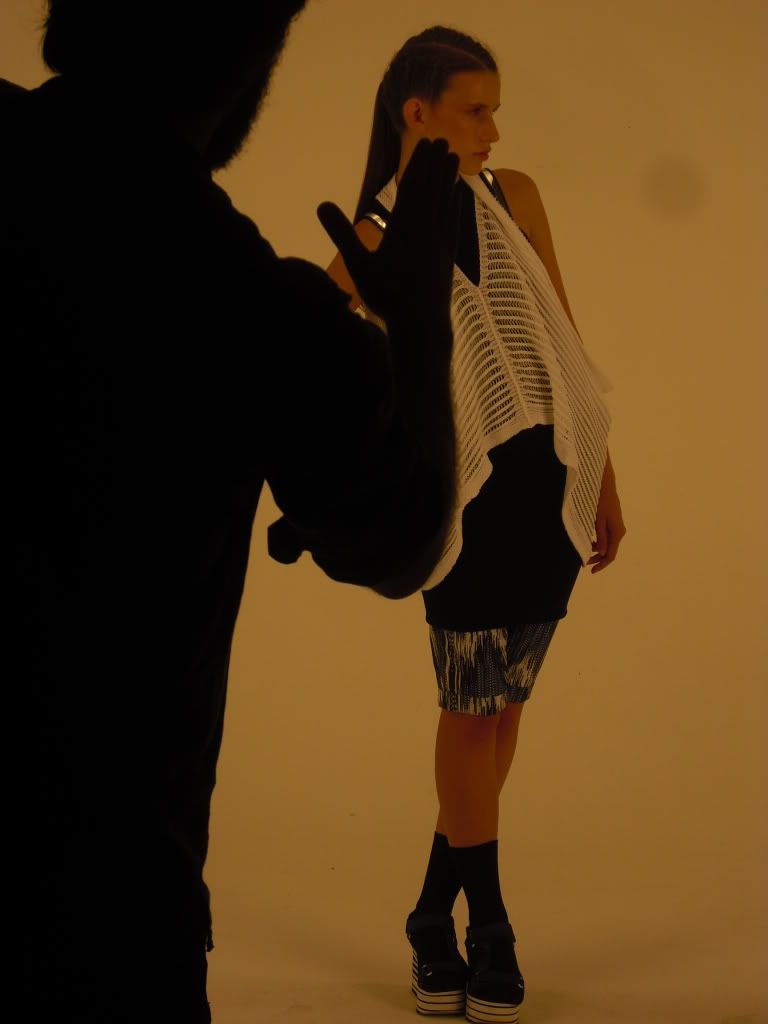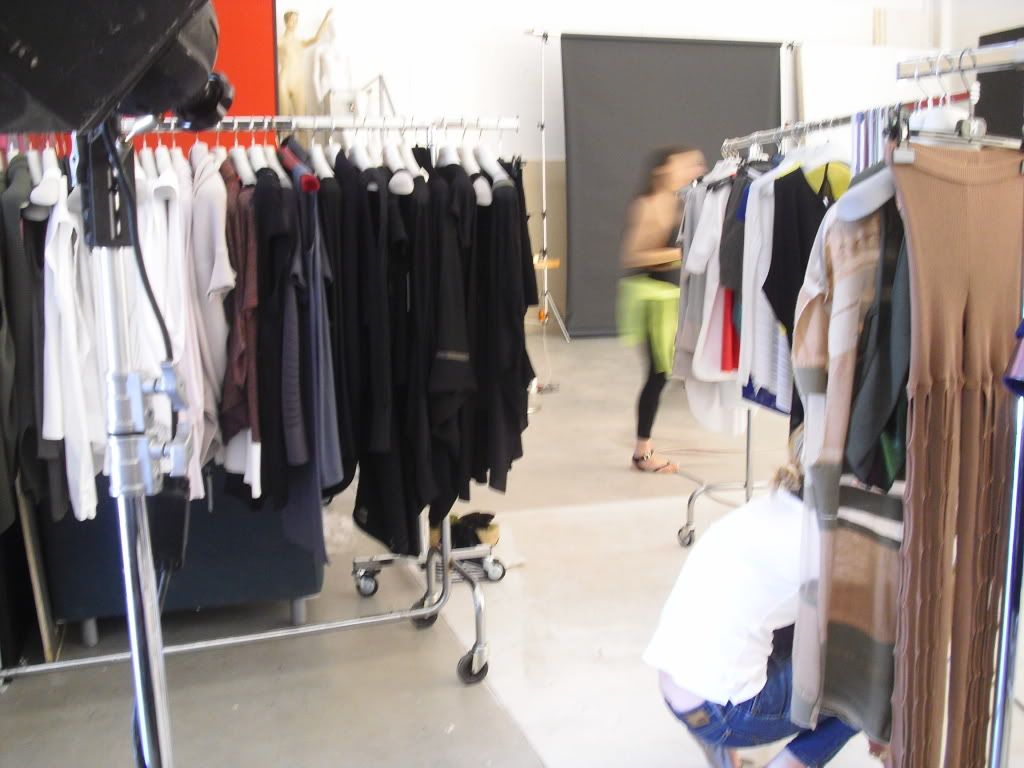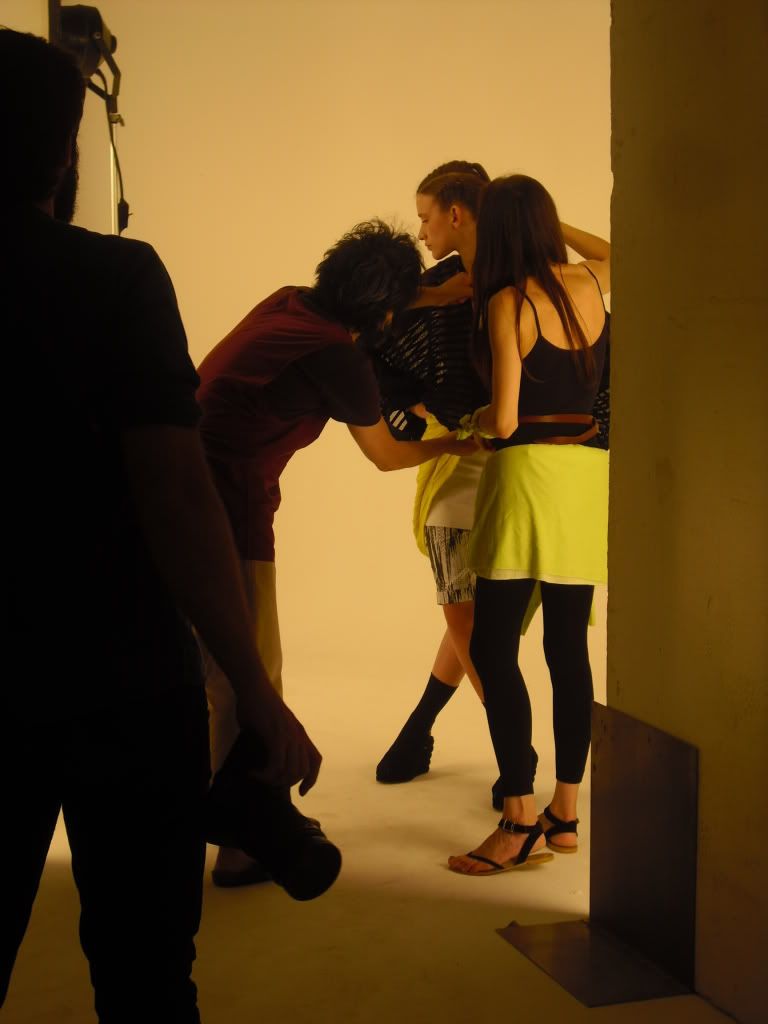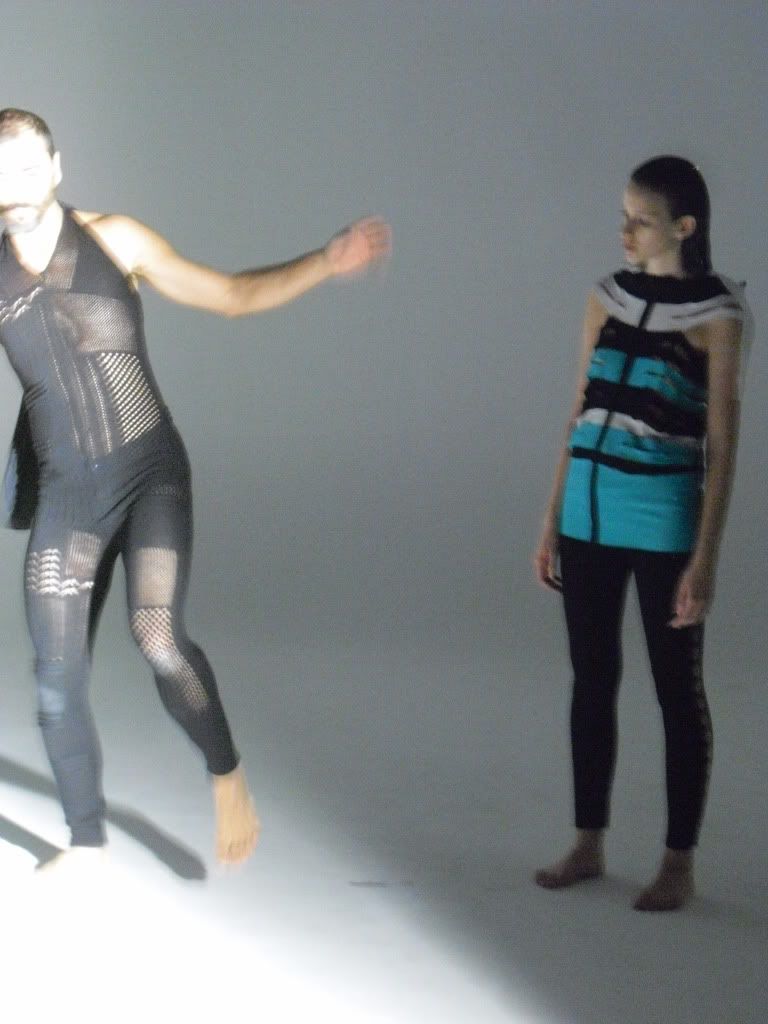 dance lesson on the ste
Paolo while is shooting his shooting
Zen garden outside the studio
(I apologize for the low quality of these photos..but, you know, I was working...)