THE LESS GLAMOUROUS SIDE OF FASHION: Packing & Unpacking
Tuesday, August 02, 2011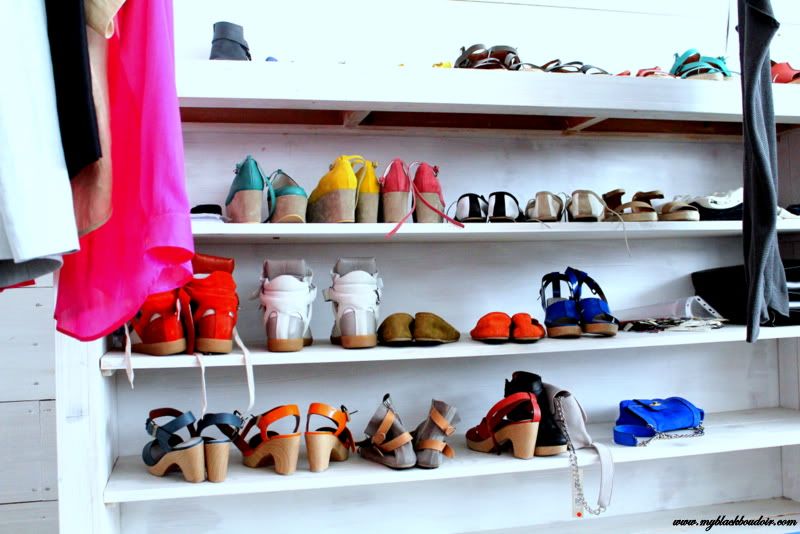 Do you think that fashion is all a bed of roses? That running from a showroom to another is a relaxing activity and fashion shootings are that amazing place where you have just to drink champagne and eat 5 michelin stars food while the models are wearing the latest Dolce&Gabbana e Gucci dresses?
That's not fashion, that's a dream.
Maybe if you work at Vogue (and you are the editor-in-chief) sometimes fashion cannot be stressful. Otherwise fashion is, of course, amazing but also a proper work.
When you are doing researches for an editorial, you have not only to look at style.com, have an idea of which look do you like and want and that's it. You have to go also to showrooms. That's can be a nice thing: it means have a chat with PR people and look at those amazing dresses, shoes and whatever, all together, all waiting for you. Yes, but after the chose, there is the pick-it-up part. And the bring-it-to-your-home part. And if you haven't a car it may be a heavy work. Sometimes you can be lucky and a pony express can do that, bringing the stuff you have choosen from the shoowroom to the magazine's offices. Most frequently you are in charge of that. Period.
This, of course, means also that then you have to bring all the stuff to the studio.
At, the end of the shooting, when you are starting to hate all those clothes and Prada doesn't mean anymore Prada but just mess, you have to re-pack everything. I think that's the worst thing. not glamorous, at all.
The same shoes that you loved a few hours before now you hate with all your heart. And you are tired, what you want it's only come back home, eat something and relax. But you can't, you have to pack everything, possibly in the same way they were made and start to prepare the packing list.
Are you ready?