MILAN FASHION WEEK! Byblos Fashion Show/ Day 1/ Casting
Monday, September 26, 2011
Thursday was my first day of work for this Byblos Fashion Show S/S 2012.
We have done the casting, with Maria Giulia, the casting director, Manuel Facchini, Byblos Creative Director.
Doing a casting isn't easy, there are a lot of things to think about.
First of all you need to have really clear how is your kind of woman. Mostly blonde, mostly brazilian, curvy or super skinny...
If you are Dolce&Gabbana or Chanel there isn't a real casting, substantially you can chose who you want, every girl will be glad to do the show. Generally for these kind of brands, very big and very popular, they choose the first 50 girls from models.com and some new faces.
But for brands like Byblos you need to have a fil rouge.
In this case Manuel had strong ideas: no super skinny, generally blonde, very hot.
So Maria Giulia has called the agency, has fixed the casting time and there we were.
Sometimes the agency send you also some new faces "just in (a lucky) case".


Steps:
-The model enters in the room
-she gives you her book and a composit
-you look at it
-if you like her you ask her to do a walk
-if you like her walk and do you have some outfits or dresses ready she can try something
-if you like here you do a photo, body and face (with composite)


When you are sure, you can close the casting.
Generally it happens the evening before the show, during the fitting.
Maybe there are girls confermed from the first day but often they are just a few.


Casting room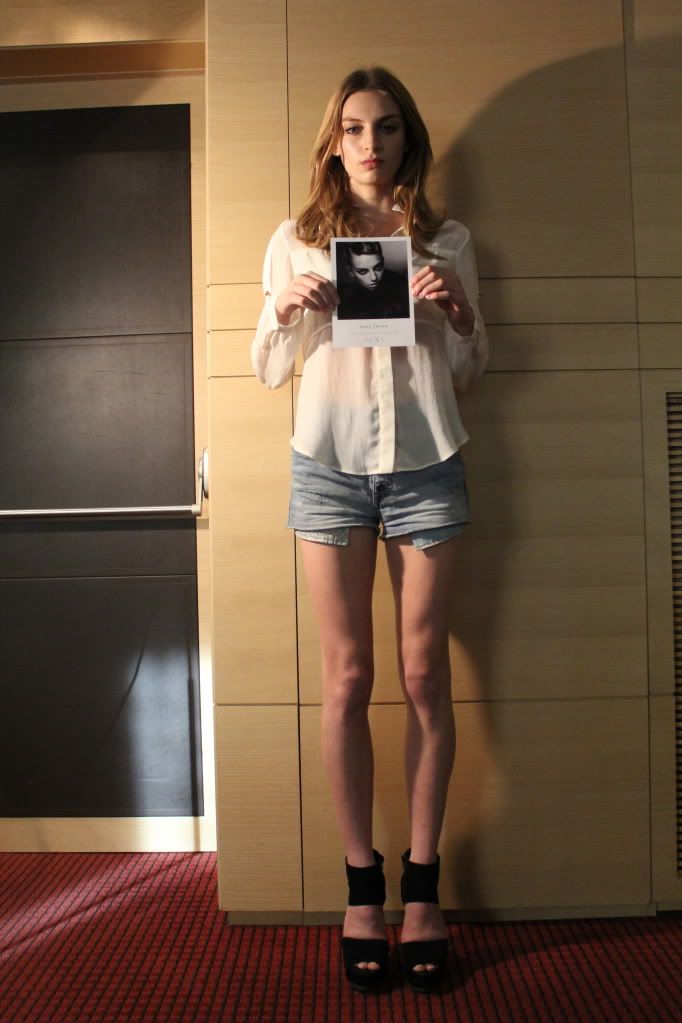 Rose Smith, Next Milan, but she did the Dolce&Gabbana show
Amazing jacket and carding from Balenciaga
Super beautiful girl but not the right kind of women for Byblos
Beautiful girls (from the show and not):
Mj (Why not)
Alyona (Fashion)
Johanna Gronholm (Joy)
Sheila Marquez (Women)
Emilia (Next)
Cora (Why bot)
Corinna (Elite)
Victoria Lee (Why not)
Martha Streck (Img)
Nina Savic (Fashion)
Erjona Ala (Elite)
My favorite girl in the show, from Quebec: