MilaN FASHION WEEK! Byblos Fashion Show/ Day 4/ THE SHOW!
Sunday, November 06, 2011
And finally, there was the big day.
The fashion show is the judgment day.
Show was planned at 3 pm, it means a 3 hours earlier call time for everyone, excluding me, I was there (Piazza Duomo) at 11.30am.
If you don't remember, the night before I went home after 4.30am.
I've some rules in order to try to survive at a fashion show's backstage, some of them are about my outfit: easy, simple (it means: I have to work), chic but not too much (as before) flat shoes(see before), black (always) and no big bags, just a pochette with part of my stylist kit inside(you never know).
At the beginning, fashion show's backstages are just empty spaces where the same people are working, a little bit more stressed than usual. They know that there is enough time to do changes and this is, always, the scariest thing during the last hours before the show.
As I told you before, fashion shows are a kind of power management job. Their backstage is even more than this. Everything has to work well and you have to be very organized because one's mistake it's the group's mistake.
First of all, the designer has his own work, it means interviews, PR, last retouches and don't go mad. Of course there are designers who absolutely don't want to do interviews before the show or designer who want to change all the looks... it depends.
Also the stylist has his own work. it doesn't consist in check if anything is missing or give instructions to the costumiers. He has to check the outfits just before the show beginning, check if hair and make up are ok.. and stuff like those. Plus don't go crazy, too.
So, as assistant stylist, I was in charge to give instructions to the costumiers, to check the outfits, to be sure that everything was going on and as planned..... plus everything else.

Of course I couldn't do all those tasks by myself. With me there were Anjeza (read her amazing post on backstage life here), Giulia (the contest's winner), Giulia and a great team of other friends of mine (Ilaria, Alessandra, Carmela and Paola).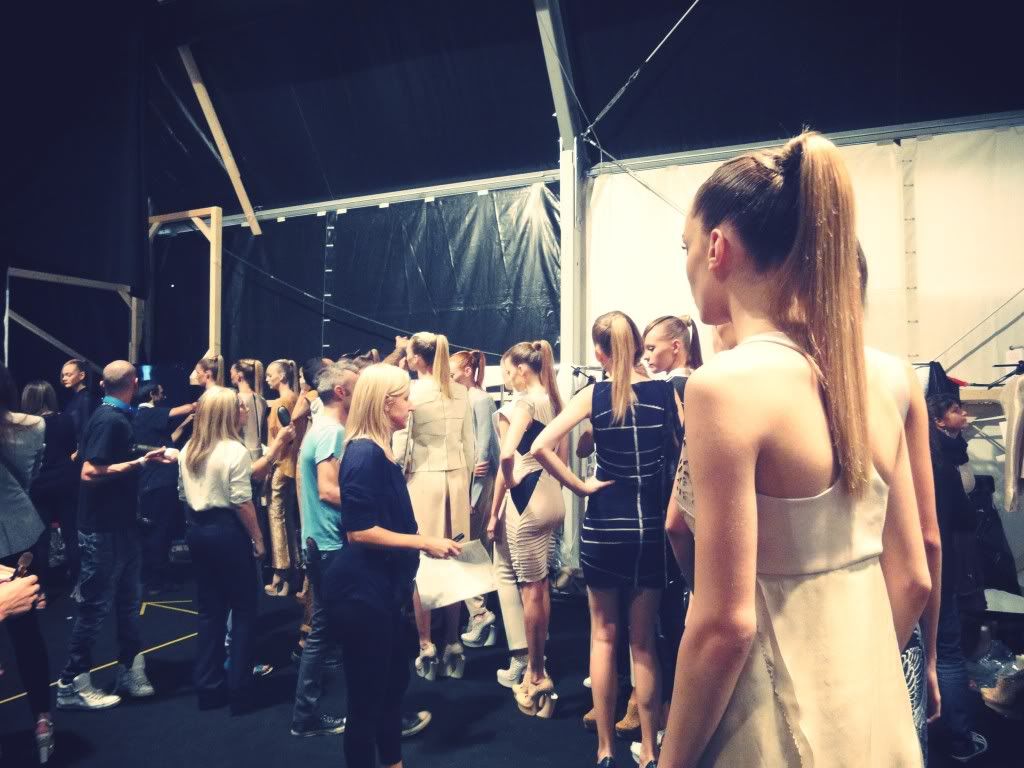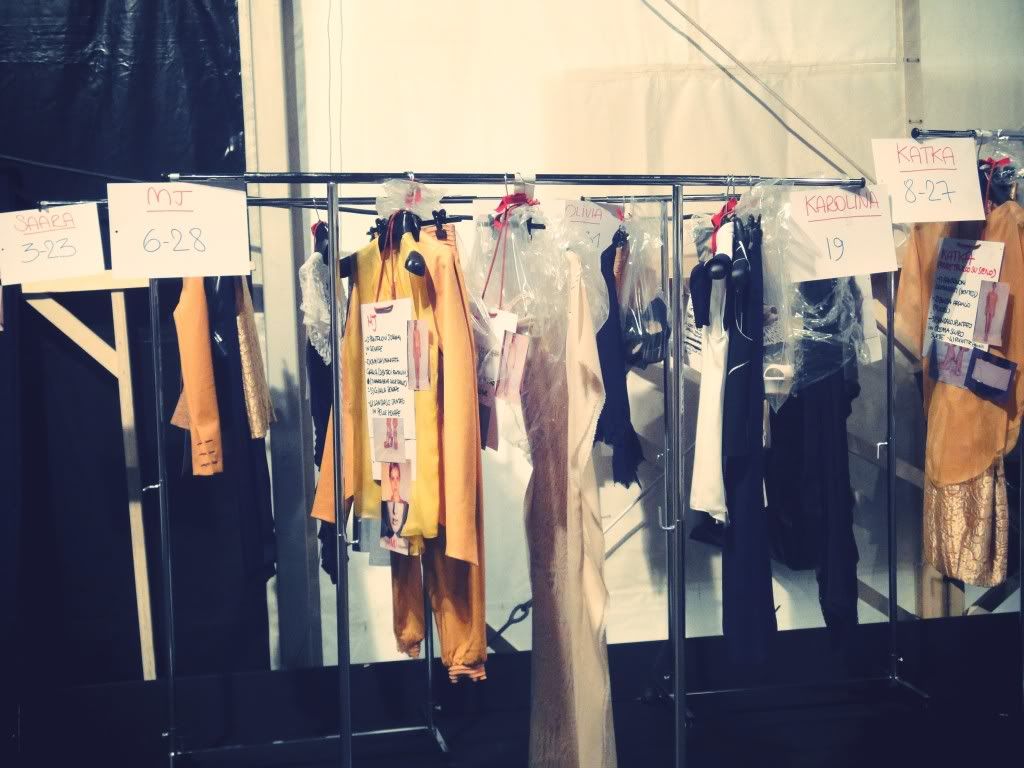 Manuel Facchini, Byblos' designer
Ilaria, Alessandra, Carmela e Paola
Me and Giulia, the contest's winner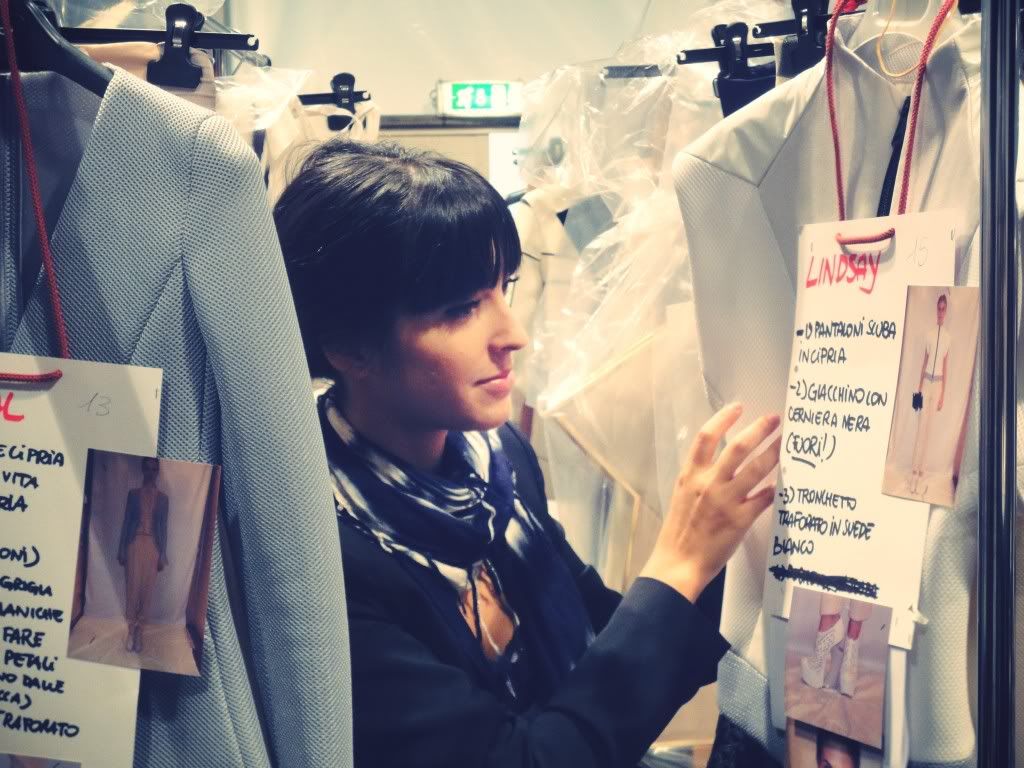 Giulia
(Photos: thanks to
Anjeza
)
Here you can watch the show:
And a backstage video: