FASHION // At Amaranto Boutique
Tuesday, April 24, 2012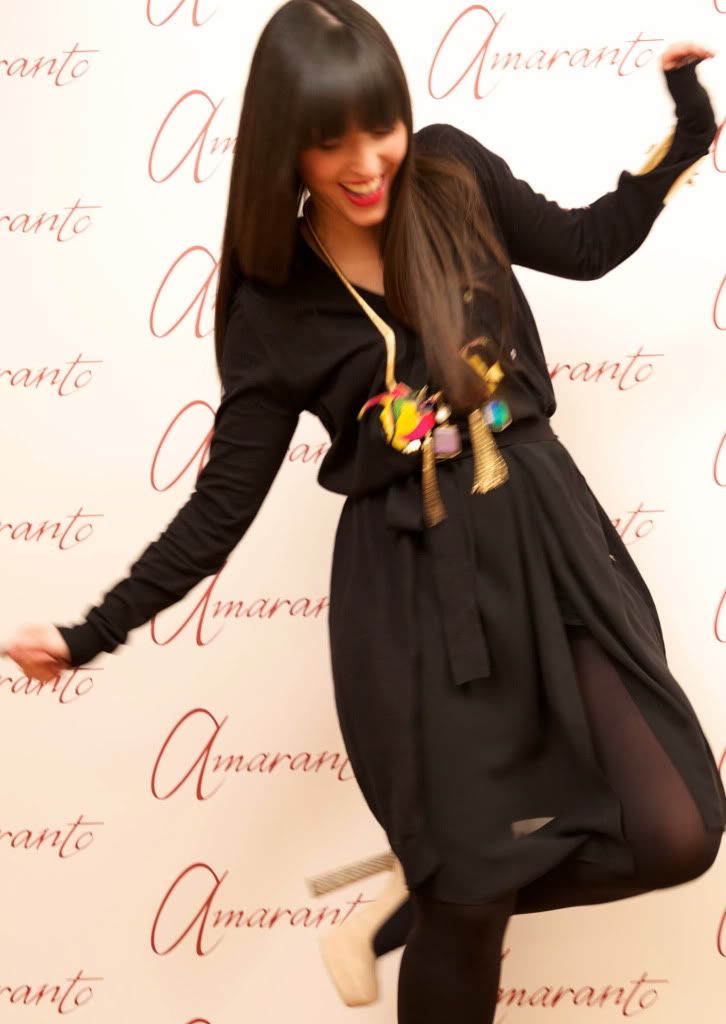 This is the most liked picture on my personal facebook's profile photos folder.
Actually, it's the most liked picture in all my facebook's folders.
As you know, I'm always on the other side of the camera. I'm backstage.
I love to be backstage.
But that time something different happened.
For
Amaranto
boutique's shooting session I was the one in front of the camera.
Doing my own styling is never easy for me, neither my shopping is.
Because I have my personal style made by black dresses, tuxedo or leather jackets, lace t-shirts, belts and a touch of red lipstick.
But at
Amaranto
, with all the hippest young designers, with edgy accessories, it was soo easy!
Let's start from the beginning.
If you think (as I used to) that this kind of boutiques are dusty, boring and sad, patronized by old ladies with croco Kellys, with Amaranto you be wrong.
From a few years ago till now hotel's boutiques started to became up to date.
Amaranto haa a very nice range of new designer. Someones very known, as Giles or Silvio Betterelli, someone else, as Federica Moretti Handmade, who I know personally (she is not only the most incredible hat designer in Milan but also a super nice girl!).
Amazing jewels by MRS
This is the brands list: