BEAUTY/ Lingerie Lookbooks' Hairstyle
Monday, June 04, 2012
Despite of what is stylish and cool what is not, lingerie look books have always the same style. Look, I'm not speaking about beautiful women half naked in unnatural positions, I'm speaking about their hair. Yes, hair.

Myla
I know, who cares about hair? I care. I mean, look at those lookbooks. Those girls have such "hot" hair. Not so curly, not so straight, wavy, messy and sweaty. So, what is it reminding for you?
These waves are very difficult to find in nature. Very lovely to have after a 3 hour dressing session at the hair dresser.
(I tried to do this hairstyle during my "waiting-for-longer-hair-period" with straighter and whatever else but I'm not such good with hair.)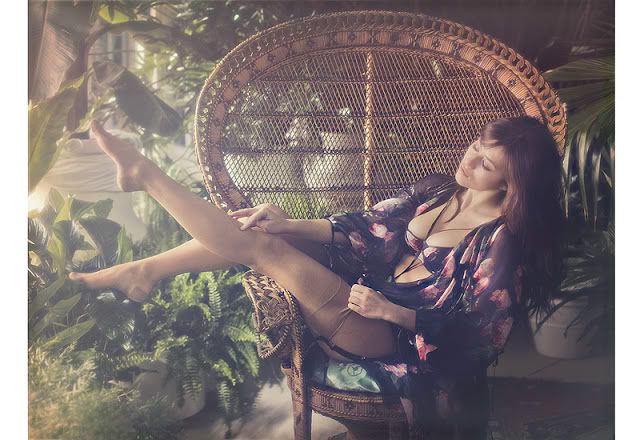 Agent Provocateur
In Italy there is also this trend, inspired by starlettes and company, called shatush. A
lmost all the models in italian lingerie's lookbooks have this kind of colored hair.
Now that the trend is colored hair, like at Vogue Paris' editorial, Prada show and my upcoming comeforbreakfast's shooting post, what we are going to see? Maybe some kind of underground lingerie catalogue?