BEAUTY/ 5 Make-Up Trends for A/W 2012-13 DARK BURGUNDY LIPS
Monday, August 27, 2012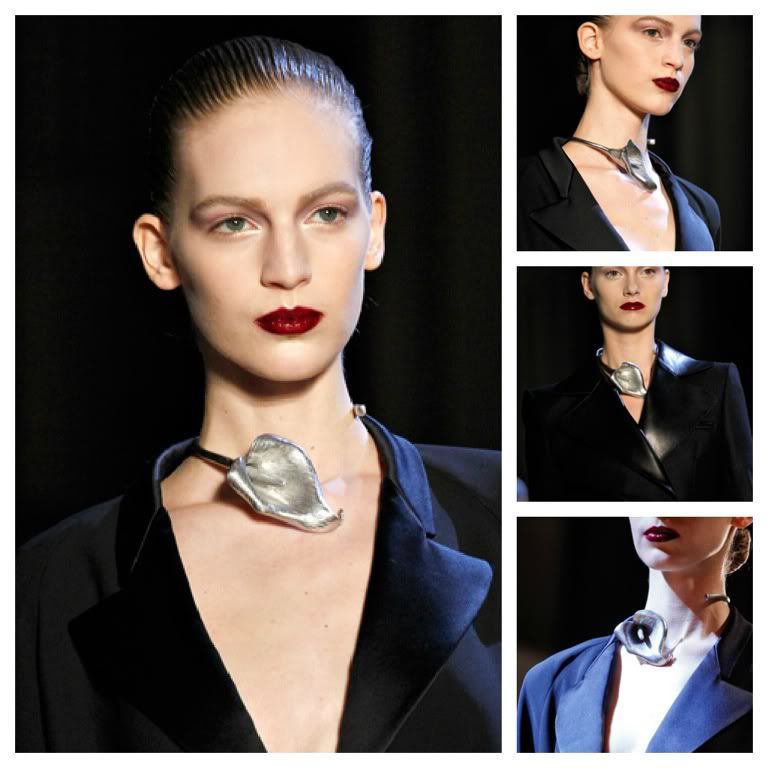 1) BURGUNDY LIPS:

Guido Palau, hair guru and Redken creative consultant, said:

There was a dark mood for A/W beauty. What made it modern was that it was gothic but not theatrical - it had an ethereal lightness to it.
At Gucci and YSL we have seen this gothic trend: alabaster skin and purple-burgundy lips. Path McGrath called Gucci's make up "Dark Romance", with references to the pre-Raphaelite poet/painter Dante Gabriel Rossetti.
McGrath summoned the blackened cherry pout she did here two seasons ago, lining mouths with a deep bordeaux lipstick that she dabbed in the center with a bright red pigment topped with a bit of gloss. Blending a highlighted contour onto the top of cheekbones, she elaborated on why blocking out arches was essential to the look.
Dante Gabriel Rossetti's paintings
Next A/W will all about dark cherry/burgundy lips. Gucci, YSL, Rochas and Bottega Veneta have painted models lips in those shadows, giving them a dark attitude with a posh edge.
Gucci
YSL
Bottega Veneta
Rochas
What to buy? I have Giorgio Armani's Rouge d'Armani in 604 Deep Ruby. It's a mat color, long lasting and, if you want to reproduce the fashion shows' effects, try to mix it with a reddish color in the centre of the lips. In this photo seems to be more red than purple but it actually is the right color for this upcoming season.