BEAUTY/ 5 Make-Up Trends for A/W 2012-13 STRAIGHT HAIR
Tuesday, September 18, 2012
You may have spotted it into the previous trends I've posted: this fall/winter hair will be straight.

Personally, I have super straight hair so to me this is not a big difference, but shows were so full of long and straight that that I decided to report about it anyway.
First of all, our friend Guido (Palau) has done its best at Prada. I remember when I saw Prada's show on streaming (we were doing Byblos's casting) and my boss told me "oh no! Now I cannot do this kind of hair because Miuccia has already done it".
I think there was something in the air, because Vogue Paris has done for February 2012 this editorial, with Daria Werbowy in Las Vegas, with similar hair.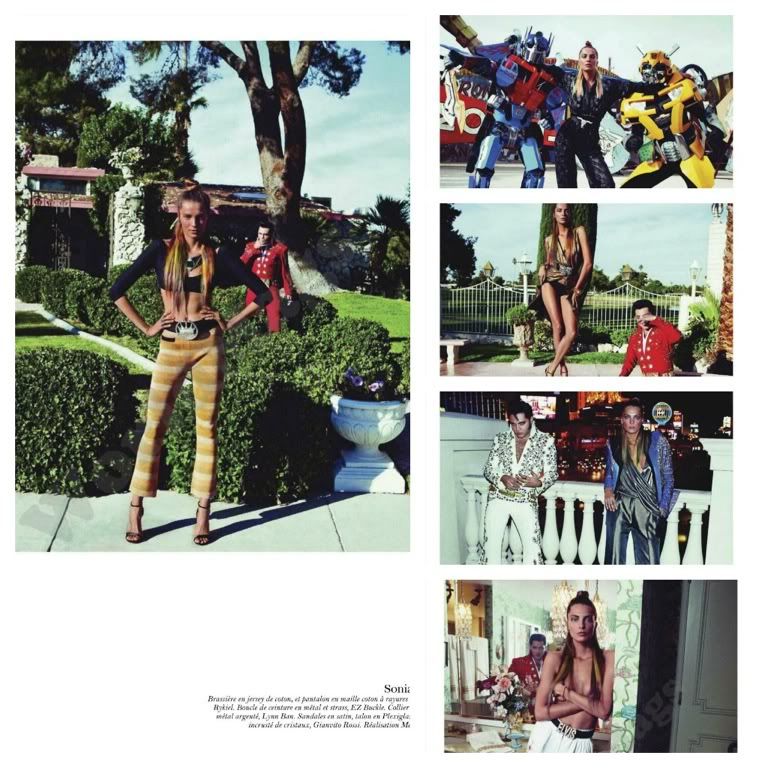 They're virtual dolls," Guido Palau offered, putting a label on it. "Very manga," the Redken creative consultant continued, describing the different colored extensions he was adding to emphasize the "synthetic feeling" of it all. "[I chose the extensions] based on which colors clashed best with the girls' natural hair"
"Real girls do this to their hair," Palau admitted of the ombré streaks that have risen in popularity over the past few seasons on and off the catwalk. "But the perfection here becomes the 'unreality.'" Leave it to Prada to make something played-out cool again.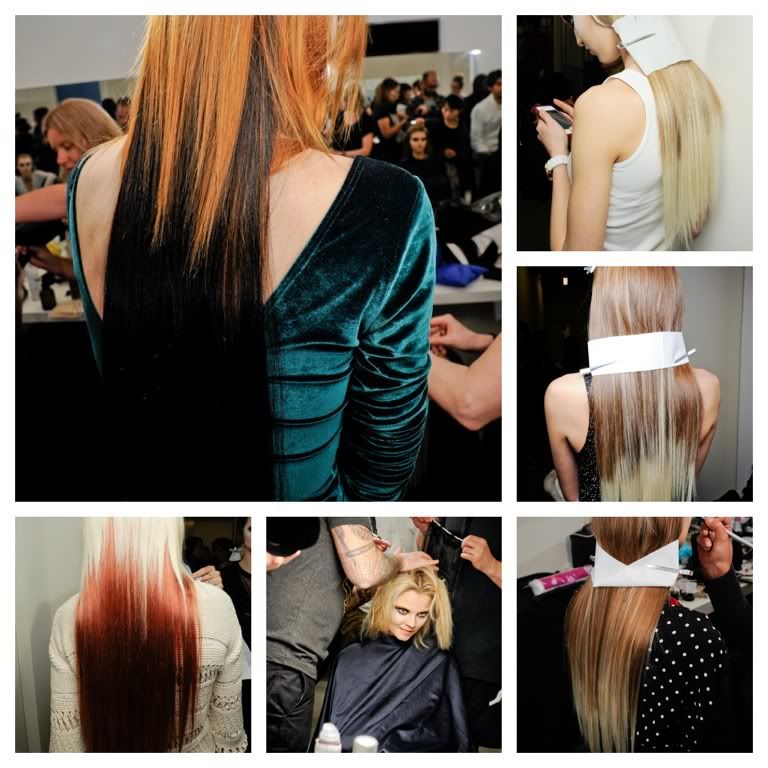 Pony tail with a touch of gothic/fetish at Jason Wu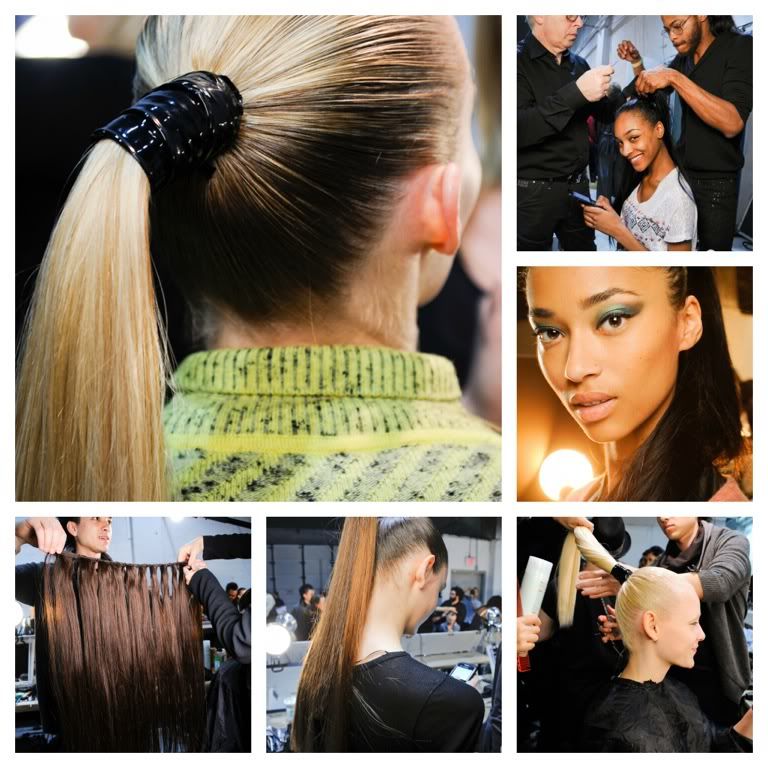 Bon Ton girls at Giambattista Valli.
If you want this kind of hair, don't forget to use heat protection and specific products (maybe Guido's Redken?). I'm also using Kerastase's Elixir Ultime on wet hair. It makes my hair super soft and shining.