FASHION // Saint Laurent Menswear Autumn/Winter 2013: my review
Tuesday, January 22, 2013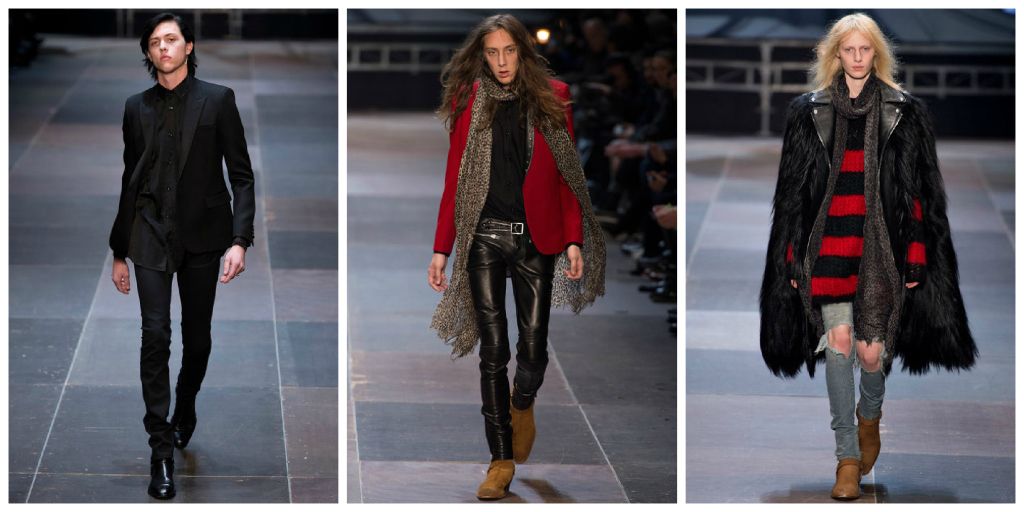 I know, I have to say this.
I didn't like so much Saint Laurent Autumn/Winter 2013 fashion show.
I've felt it more like a "walking" fashion editorial about young, skinny and cool indie rock stars from L.A. than a Saint Laurent show.

It was all about the styling. I focused on it not on the clothes. These, by the way, had a very Hedi Slimane/Balmain/"Kurt Cobain meets David Bowie&Iggy Pop" kind of style.
This is what happen when you want to control everything and do designing, styling, casting, art direction... everything.
I think is a very common problem in fashion.
For designers all the clothes are "good sons", they haven't the necessary distance to judge a collection, mix all the pieces together, bring a new prospective and create something new.
Please Hedi, next time do a call phone to Panos Yiapanis (or Carine Roitfield) and share your ideas.
Trust me, it will be a great and inspiring chat.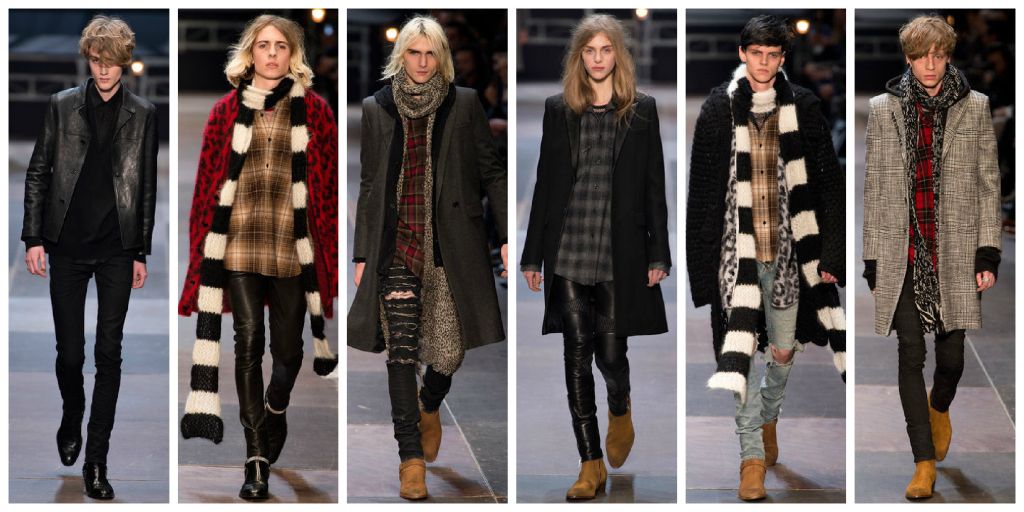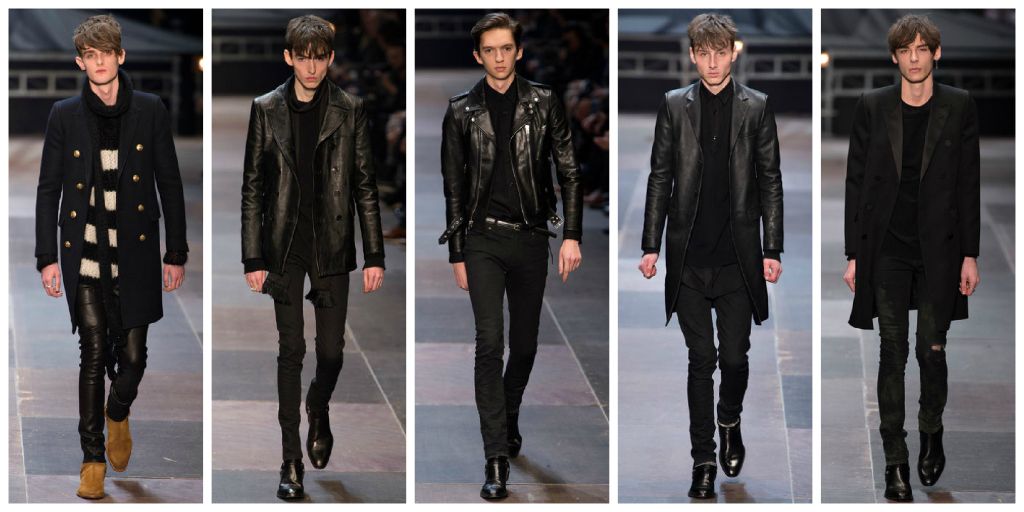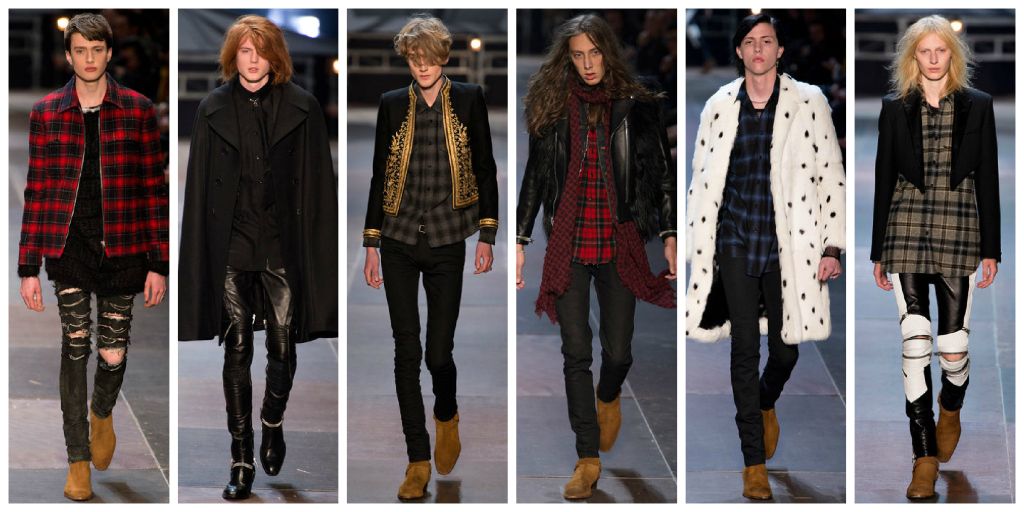 So, now, reviews!
I've find particularly interesting the one by WWD:

He did not stray far from the skinny rocker look he pioneered during his Dior Homme days, amplifying it with more color, pattern and grit. And while YSL has a fuzzy men's wear legacy, Slimane has made his mission clear: He renamed the collection and stores Saint Laurent to capture the impulses that inspired the founder to launch a ready-to-wear line in 1966 — among them youth, freedom and modernity.[...]
If Coachella ever hosts a winter edition, this is how the smart kids would want to look.
Tim Blanks for Style.com did a cutting
review
:
Hedi Slimane's menswear debut consolidated his OCD approach to his gig at Saint Laurent.[...]
You don't even want to go there with the skinny; that is already such a cliché in the lexicon of Slimanery. "Slim man," geddit?[...]
When he spun his ardor into high fashion today, it made a lot less sense, especially as the kids who are the prime components of his vision can already shop this look for zilch down the funky end of any L.A. boulevard.
Suzy Menkez's
point of view
:
"It's a whole new grunge movement in different parts of the city," said Hedi Slimane, referring to his chosen home of Los Angeles and to the inspiration of his Saint Laurent
men's wear collection.

The show was fun, energetic — and much more confident than Mr. Slimane's debut as a women's wear designer last season. The only question is whether this reprise of grunge is appropriate to a 21st-century world of financial turbulence. Imagine carefully folded scarves, a tailored camel duffel coat and even a hairy cape looking much more luxurious in the stores.
Tell me what you think about this collection!