FASHION // Saint Laurent Pre-Fall 2013 by Hedi Slimane - My review
Tuesday, January 15, 2013
Saint Laurent Pre-Fall 2013 is out.
Not only because I like Hedi Slimane, black, leather and lace, but I love this collection.
This collection is very me.
I have a leather jacket (actually, they are 4) and a leather dress, a lace shirt, a little black dress. I also have two leather skirts.
So, according to Hedi, I'm already ready for next Fall.
Seriously speaking, it's another very-Slimane collection. Wearable, rock and sophisticated, with grunge highlights and french details.


Ecco le foto della collezione Pre-Fall 2013 di Saint Laurent.
Mi piace molto questa collezione, e non è solo perchè sono una fan di Hedi Slimane, del nero, della pelle e del pizzo.
Questa collezione è "molto me".
Ho già una giacca di pelle (veramente ne avrei 4) e un vestito sempre di pelle, una camicia di pizzo e un vestitino nero. Ho anche 2 gonne di pelle.
Direi quindi che per Hedi sono già pronta.
Parlando seriamente, è un'altra collezione che coglie appieno lo stile e il gusto di Slimane. Indossabile, con un'allure rock ma sofisticata, con spunti grunge e dettagli riconducibili al bon-ton francese.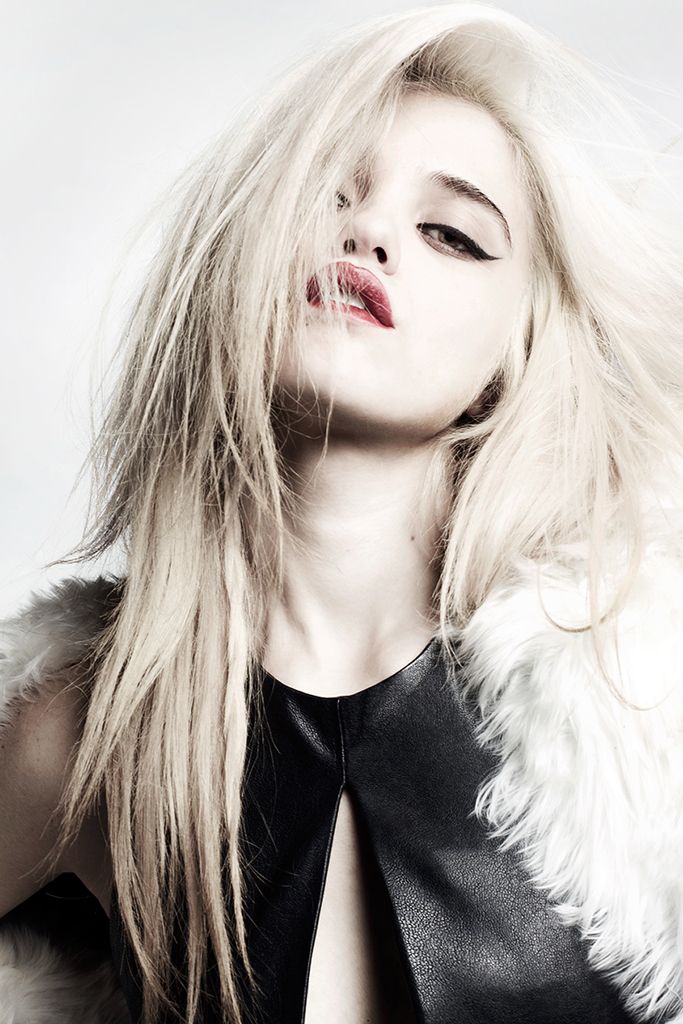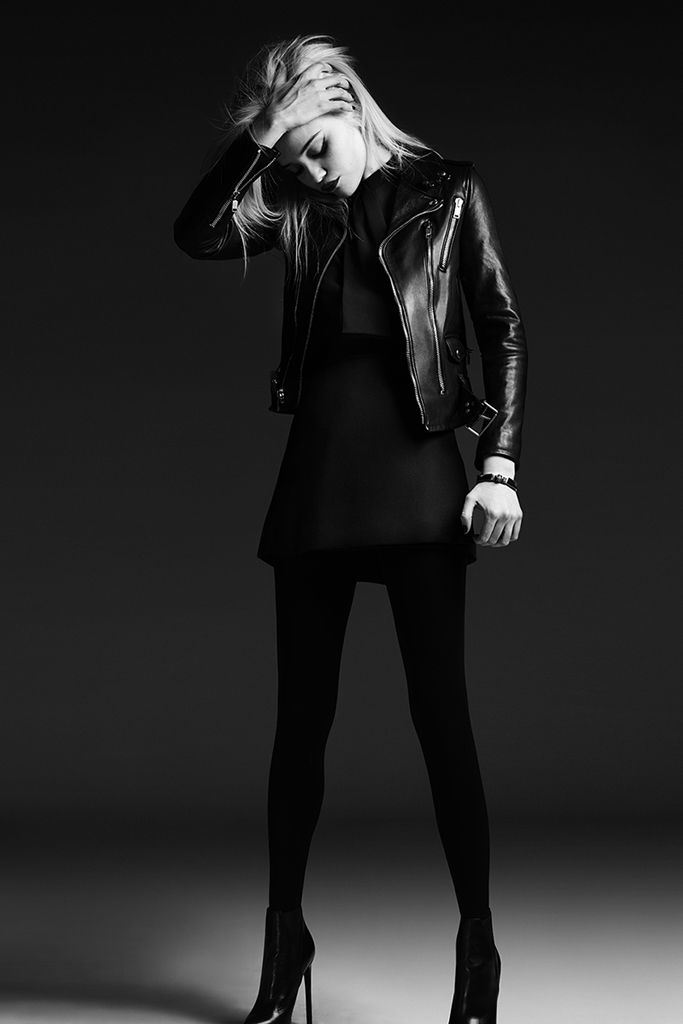 I think Hedi Slimane is a great contemporary storyteller. He designs our way to be modern women. He is a visionary in a different way. He indicates us the style to embrace.
Probably this collection is not avant-garde, like all the others Pre-Fall and Cruise collections.
Actually I don't think that, to be considered a genius nowdays, you have to create a Lady-Gaga kind of look. These looks had sense just in John Galliano shows.
Every designer has his own particular way to express his taste and influence current style.
You can love or hate Hedi Slimane but his style is so incredibly contemporary.


Reputo Hedi Slimane un grande narratore contemporaneo. Ora si usa molto la parola "storyteller" e secondo me è perfettamente appropriata per lui.
Hedi disegna il nostro modo di essere donne oggi.
E', a suo modo, un visionario. Ci indica lo stile da adottare.
Probabilmente questa collezione Pre-Fall non è avanguardia pura (come del resto non lo è nessuna Pre-Fall e nessuna Cruise). Però io personalmente non credo che, al giorno d'oggi, per essere considerato un genio, si debba per forza creare un look alla Lady Gaga. Trovo, anzi, questo genere di collezione una insensata esagerazione che era avanguardia ai tempi in cui era John Galliano a farle. Se poi lui ha smesso ci sarà pur stato un motivo.
Ogni designer ha il suo modo proprio, particolare, irriproducibile, di esprimere il suo gusto e d'influenzare lo stile contemporaneo.
Si può amare oppure odiare Hedi Slimane, ma il suo stile è così incredibilmente attuale e contemporaneo.