FASHION // What I love from Milan Fashion Week Menswear F/W 2013 Day 1-2
Monday, January 14, 2013
Personal reflections after the first two days of MFW Menswear. From a stylist's point of view.

Riflessioni personali (e molte dal punto di vista dello styling) dopo i primi due giorni di MFW Maschile.

Prada: ruffled-chic.
I'll copy this look from tomorrow morning.

Da Prada vige l'arruffato-chic.
Look che adotterò dalle prossime mattine.


Trussardi: 2013's hunting season. Trussardi's heritage was perfectly shown, thanks to a beautiful set design. The collection was very interesting. Umit Benan did a great work.

Trussardi: si apre la stagione della caccia. Il background di questa storica famiglia italiana della moda si sente perfettamente nell'aria, grazie a una bellissima ambientazione. Una collezione molto interessante, ottimo il lavoro di Umit Benan.




Jill Sanders told us a different way to wear suits and double-breasted jacket. Try to play with buttons.

Per lo styling Jill Sander gioca con i bottoni, allacciando quelli che di solito si tengono aperti e aprendo quelli che di solito si chiudono.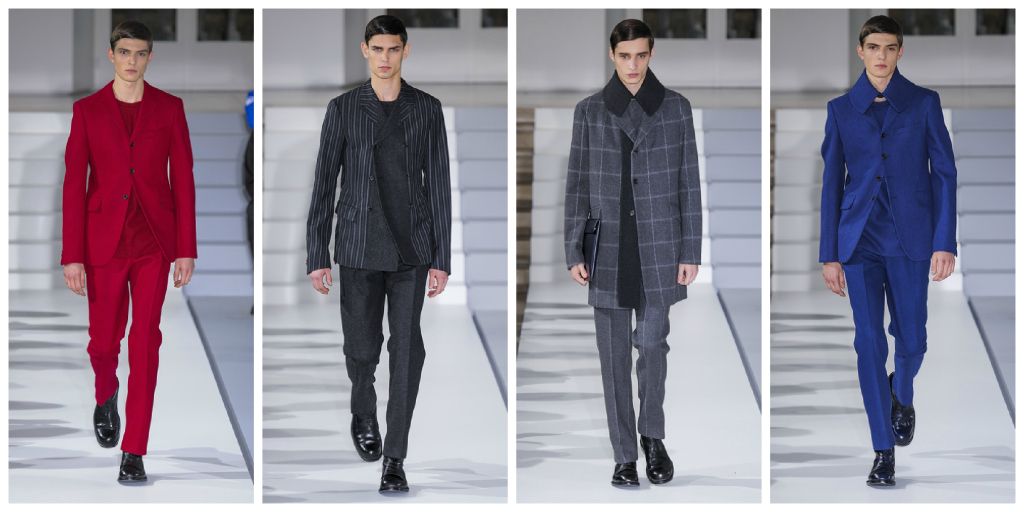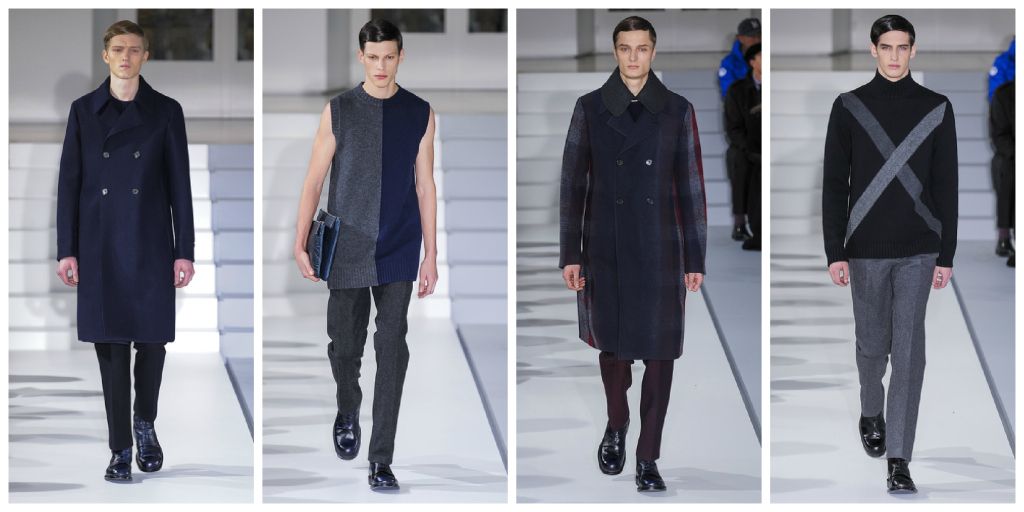 Ermenegildo Zegna: the classic, unforgettable style meets black leather. Pilati, you are getting closer. Tie, where are you going to?

Ermenegildo Zegna: lo stile classico di un uomo indimenticabile si fonde con dettagli in pelle. Pilati, ti stai avvicinando e io non vedo l'ora. Cravatta, dove vai?



Missoni: it's a very difficult moment for Missoni family. The show was very different from all the others, models walked with unreadeable faces. Silence and at the end, after the last outfit, a long applause. Just a few nice models (sometimes you attention went more on the not-so-beautiful-models that on the clothes). Casting: weird.

E' un momento particolarmente delicato per la famiglia Missoni che, nonostante ciò, ha scelto lo stesso di fare la sfilata, seppur in un'atmosfera molto più mesta del solito. I modelli sfilano con visi indecifrabili. C'è silenzio durante tutta la sfilata poi, dopo l'ultima uscita, un lungo applauso.
Pochi tra i modelli scelti sono belli, anzi sono così particolari (diciamo anche al limite con la bruttezza) che a volte quasi che rubano la scena ai vestiti. Che strano casting hanno fatto.



Dolce&Gabbana: I love their shows, it's like going to cinema and watch a movie setted in Sicily. Or being into a Vitaliano Brancati's book, the writer I'm reading right now.
Stefano and Domenico have done street-casting. It means that their suits have to fit perfectly good because these models haven't real models' body.

Mi piacciono sempre le sfilate di Dolce&Gabbana, è come andare al cinema a vedere un film ambientato in Sicilia. Oppure essere dentro un libro di Vitaliano Brancati, lo scrittore che sto leggendo in questo momento.
Stefano e Domenico hanno fatto street-casting. Ciò può significare solo che i loro completi devono essere perfetti poiché non tutti questi modelli, per così dire "improvvisati", hanno fattezze e misure da modelli "veri".



Burberry: classics with a twist. Animal prints, hearts, leather, latex, weird shoes.

Da Burberry il classico rivisitato grazie a stampe particolari (animalier, cuori..), pelle, latex e scarpe particolari.



Bottega Veneta: I loved it. Leather suit: so fetish.

Bottega Veneta: L'ho amata. Che fetish è il completo di pelle?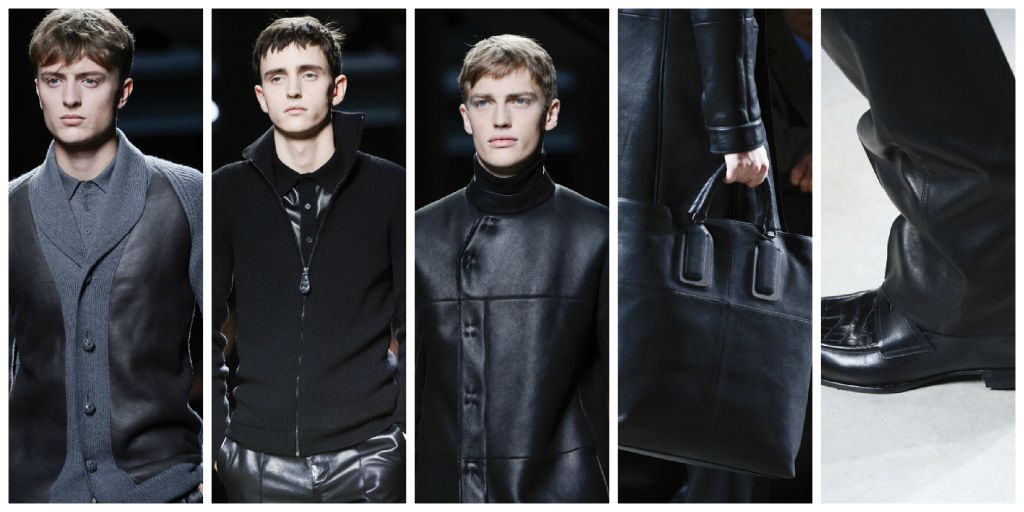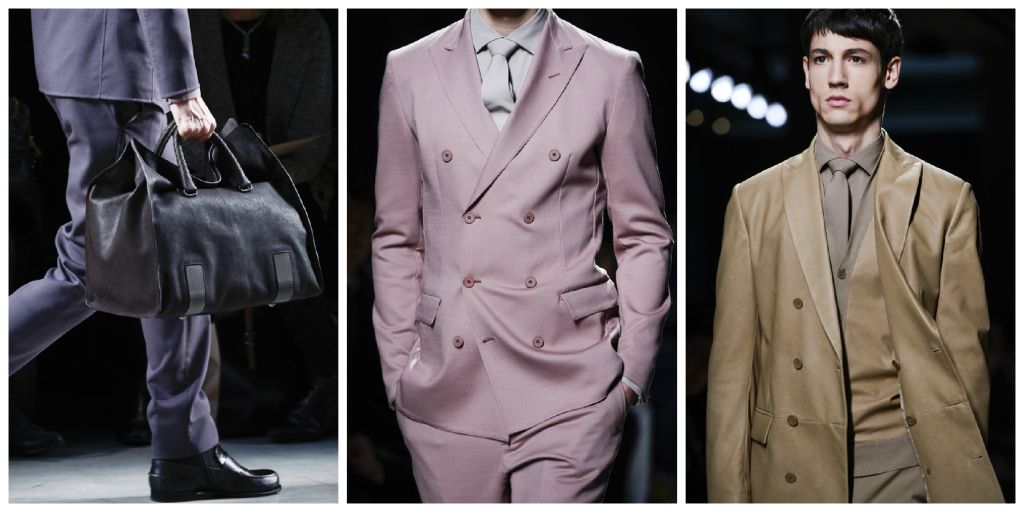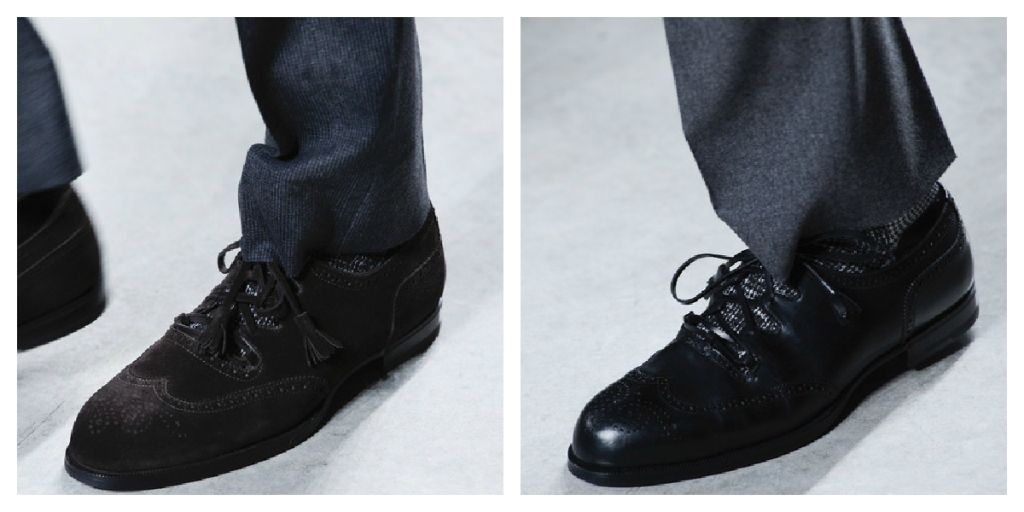 Costume National Homme: Not revolutionary, in particular for the not-so-edgy styling with hats (remember Dior Homme SS 2012 and Saint Laurent SS 2013?) But the collection works and rocks. I love the zipped pochette, the colour palette and the attitude. Ennio Capasa's son: so cute!
Please note: Hedi Slimane's doppelgänger, cousin Itt's twin and furry men!

Costume National Homme: Intendiamoci, non è che quei cappelli siano esattamente rivoluzionari (Dior Homme SS 2012 e Saint Laurent SS 2013 dicono nulla?). Però tralasciando questo dettaglio di styling, la collezione funziona e attrae. Bellissime le pochette zippate, la color-palette che ci piace sempre tanto quando ha di mezzo il nero e l'attitude dei modelli. Devo dire che la scelta di far sfilare il figlio di Ennio Capasa, ci sta perfettamente. Molto carino, il ragazzo.
Da non perdere: il sosia di Hedi Slimane, quello del cugino Itt e uomini pelosini.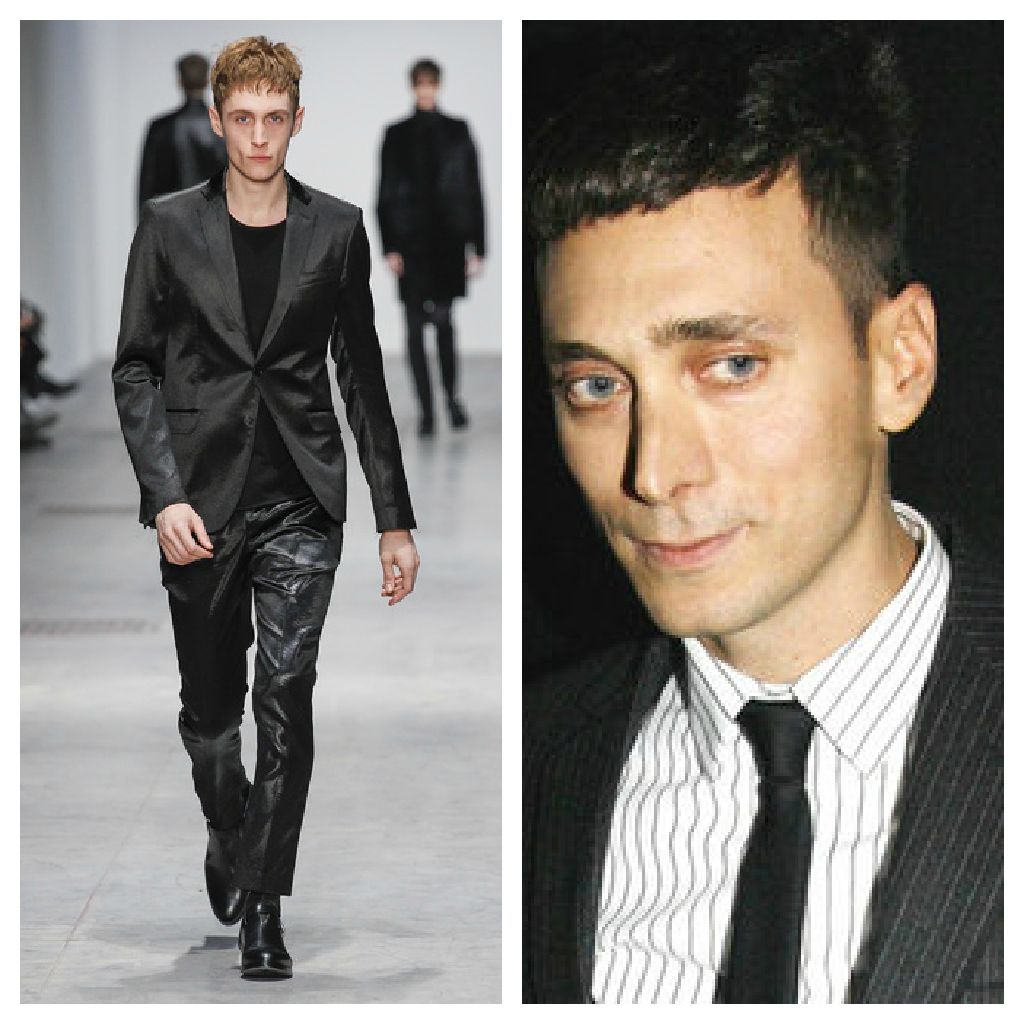 Trends spotted until now: red, leather, long coats, animal print, black.
I hope the actual recession will end for next fall winter. Leather coats are very expensive.

Trend intercettati fino a ora: il rosso, la pelle, i cappotti lunghi, l'animalier, il nero.
Spero che la situazione finanziaria migliori nel prossimo Autunno/Inverno. I cappotti di pelle costano davvero tanto. Vedremo che ne diranno i buyer.