FRANCESCA // The New Leather Dress
Friday, January 18, 2013
This dress is my new purchase from Oasis. It was on sale and I didn't resist!
It's in fake leather, or eco-leather if you prefer.
I love leather clothes and, according to Saint Laurent Pre-Fall 2013 and menswear shows until now, we'll see leather also next fall/winter. So, more leather dresses are on my shopping list.

Questo vestito è il mio nuovo acquisto su Oasis. Era in saldo e non ho potuto proprio resistere.
E' in finta-pelle o, se preferite, eco-pelle.
Ormai è risaputo, ho una vera passione per i capi in pelle e, secondo la collezione di Saint Laurent Pre-Fall 2013 e quanto visto fino ad ora nelle sfilate maschili, rivedremo questo materiale anche nel prossimo Autunno/Inverno.
Quindi ho inserito nella mia shopping list molti altri capi in pelle...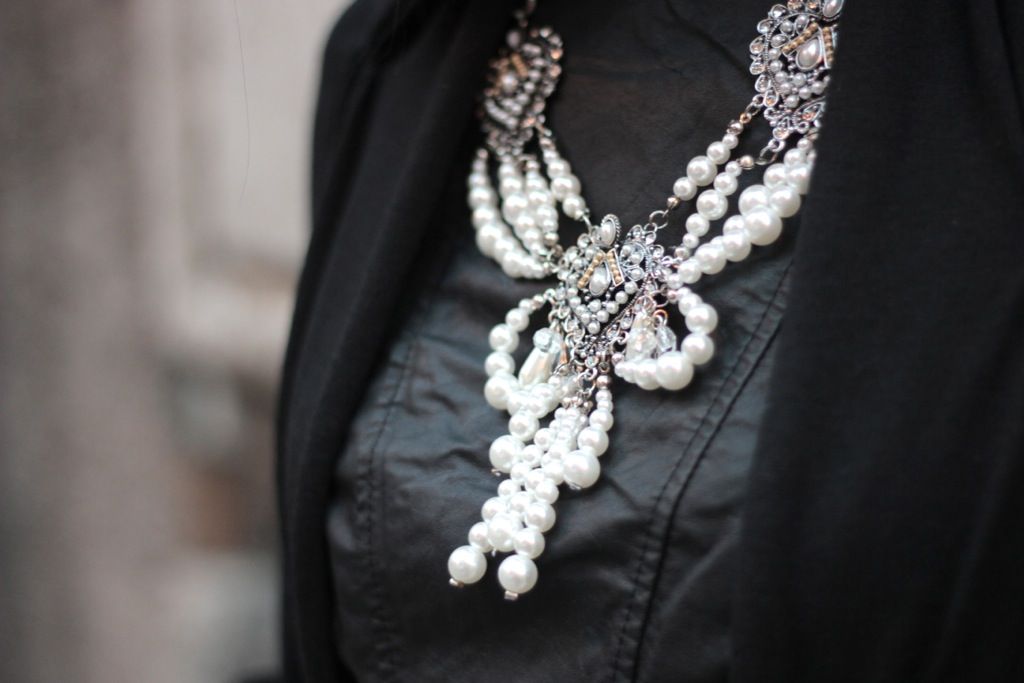 The cardigan is by Max Mara, an elegant and stylish italian brand. It's very light but super warm (it's made with wool and cashmere)
The statement necklace is from a London shop in Chelsea. Is made with fake pearls and chain but I'll customize it. Indeed, I'm preparing my first DIY post!
Shoes from Zara.

Il cardigan è di Max Mara, la cui maglieria trovo essere sempre fantastica. E' in misto lana e cashmere, leggero ma molto caldo.
La collana l'ho comprata in un negozietto di Chelsea, a Londra. Adesso lo vedete così, con perle e catena, ma lo personalizzerò. Sto, infatti, preparando il mio primo post DIY (Do It Yourself) che ha come protagonista proprio questa collana!
Le scarpe sono di Zara.

The down jacket is by Elisabetta Franchi, an italian brand that I love from ages. Lovely fitting, it has big ruffles and a leather belt.

Il piumino è di Elisabetta Franchi, un brand che adoro e compro da anni. Una buona percentuali dei cappotti e delle giacche del mio guardaroba sono proprio di questo brand.
Questo piumino ha una grande rouche che crea come due livelli, donando al capo un tocco molto elegante. E' chiuso da una cinta di pelle.