FRANCESCA // Black, purple and gold. The symbolism of colour
Saturday, February 09, 2013


This outfit was firstly created to show you Iside bag.

Then I realised how beautiful this Desigual was and how perfectly it matched up not only with the bag but also with gold ballerinas (that I bought on October and I wore just on January for the first time) and chain necklace.

Purple, gold and black: such a delightful mix.


Faux-leather jacket by Liu-Jo
Gloves by MaxMara
Iside bag by Furla
Gold shoes by Zara
Necklace by Topshop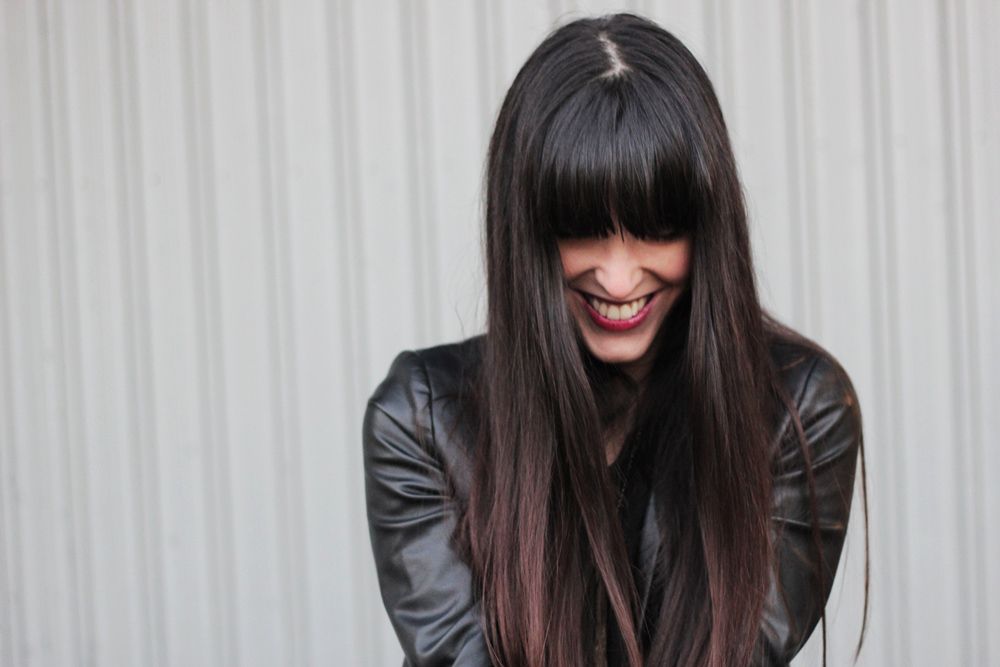 Even if I'm a blackaholic, I've always been attracted by color combination. I I can remember as if it was yesterday the first time I saw purple and gold on the same garment. It was a Versus long skirt from more than ten years ago.
Purple
is a big deal. In West culture, is mostly associated with piety and faith. In Europe and America is associated with vanity, extravagance and individualism. Among the seven major sins, purple represents vanity. It is a color which is designed to attract attention.
Purple is the color most often associated with the artificial and the unconventional. It is the major color that occurs the least frequently in nature, and was the first color to be synthesized.
Purple is also the color most associated with ambiguity. Like other colors made by combining two primary colors, it is seen as uncertain and equivocal. In Britain, purple is sometimes associated with mourning.
Gold
has been highly valued in many societies throughout the ages. In keeping with this it has often had a strongly positive symbolic meaning closely connected to the values held in the highest esteem in the society in question. Gold may symbolize power, strength, wealth, warmth, happiness, love, hope, optimism, intelligence, justice, balance, perfection, summer, harvest and the sun. Aristotle in his ethics used gold symbolism when referring to what is now commonly known as the golden mean. Similarly, gold is associated with perfect or divine principles, such as in the case of the golden ratio and the golden rule. In popular culture gold holds many connotations but is most generally connected to terms such as good or great.
Black
is the darkest color, the result of the absence of or complete absorption of light. It is the opposite of white. In Europe and America, black
is the color most commonly associated with mourning and bereavement. It is the color traditionally worn at funerals and memorial services. In some traditional societies, for example in Greece and Italy(!), some widows wear black for the rest of their lives. In contrast, across much of Africa and parts of Asia, white is a color of mourning and is worn during funerals. In western popular culture, black has long been associated with evil and darkness. It is the traditional color of witchcraft and black magic