LIFESTYLE // Valentine's day, pinky dreams and classic films
Wednesday, February 13, 2013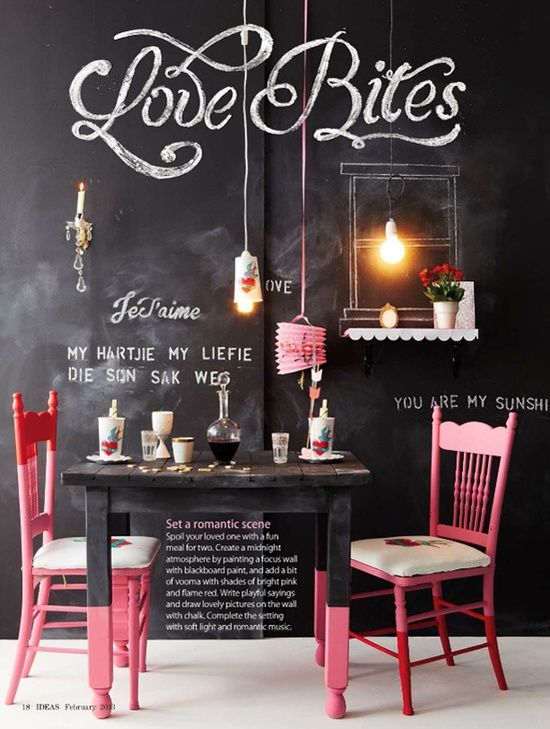 Probably Valentine's Day is the only occasion girls have during through the year to show their love for pink colour without being misjudged.
The truth is girls actually love this color. Period.
So, to celebrate the "Pinky Day", I've created this album on my Pinterest called "Valentine" (oh yes, a little bit conventional, isn't?).
I hope you'll find it inspiring.
Don't be afraid to use one of these photos as screensaver on your laptop or on your mobile, after Valentine's day you won't be allowed to do that anymore!
Plus five lovely-and-very well-famous-love-stories. Warmer than wool blanket, sweeter than hot chocolate.

Credo che San Valentino sia l'unico giorno all'anno in cui a noi donne è permesso dire che ci piace il colore rosa.
Perché diciamolo, in fondo è così.
Quindi, visto che il giorno degli innamorati si avvicina, ho deciso di creare un album chiamato con molta fantasia "Valentine", che potete trovare sul mio profilo Pinterest.
Al suo interno tante foto che spero vi possano servire da ispirazione.
Ovviamente il rosa la fa da protagonista. E i cuoricini.
Dai concediamocelo, un giorno l'anno possiamo fare le romanticone.
E allora ecco una lista di cinque adorabili e famosissimi film d'amore, da vedere in coppia, con le amiche, da sole... Perchè ci fanno sognare, fanno bene all'umore come il cioccolato e possiamo fare sharing delle loro frasi più belle.



Julia Roberts' smile means the perfect romantic comedy. Notting Hill and Pretty Woman are without any doubt "love classics".
Audrey Hepburn means class, perfection and black and white feelings. Breakfast at Tiffany's and Sabrina are obviously on every Valentine's movie list.
Cinderella, the first dreamer ever!


Chi di noi non vorrebbe innamorarsi come Julia Roberts in Notting Hill o Pretty Woman?
Audrey Hepburn ha classe, portamento e i suoi film in bianco e nero ci fanno battere forte forte il cuore ogni volta che li vediamo. Colazione da Tiffany e Sabrina, così romantici così densi di significato.
Cenerentola, perché in fondo in fondo lei è la prima romantica sognatrice che incontriamo nella nostra vita!