FASHION // Dreaming to Shop Valentino Fall/Winter 2013-14
Monday, March 11, 2013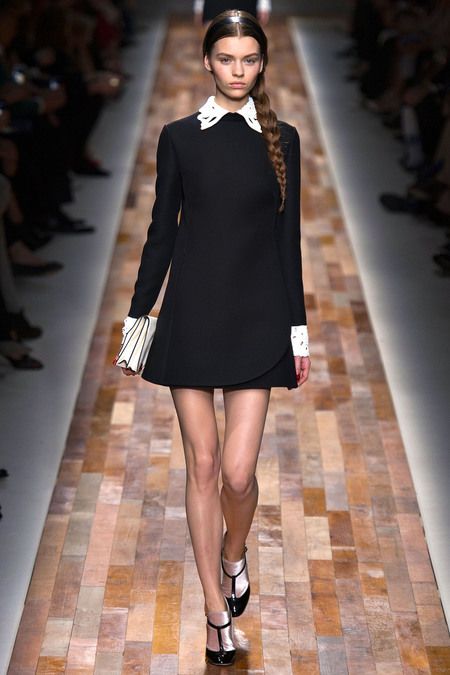 Let's speak about Valentino WRTW Fall/Winter 2013-14 fashion show during Paris Fashion Week.

I think this collection is very chic and wearable. Young but elaborated. The casting they did is very appropriate for the collection, even if the models seem to be too young. It probably reflects Valentino's market positioning. I'm more a costumer target than my mum.

I love the hairstyling Guido Palau did.
From now one: side braid. Good girl mode on.

"The braid is part of the language of the beauty here," Guido Palau said backstage at Valentino—a language, it should be noted, that has garnered almost as much attention as Maria Grazia Chiuri and Pierpaolo Piccioli's gorgeous collections for this house. (Red-carpet watchers will fondly remember the plaited coronets Palau constructed four seasons ago that made a seamless—and well-documented—transition off the runway.) "They really understand what women want with beauty," Palau continued, explaining the design duo's low-on-product, high-on-accessibility aesthetic—the "I could look like that" factor that comes with the soft, pure, innocent styles they so often request.

For Fall, Palau prepped strands with Redken's Satinwear 02 Ultimate Blow-Dry Lotion before devising a center part and weaving a simple three-section braid through extended lengths that were slung over models' left shoulders. Referencing Flemish painters, as well as nodding to the seventies and Victoriana, he fastened a thick black leather band around the head and over the ears for a "monastic" touch.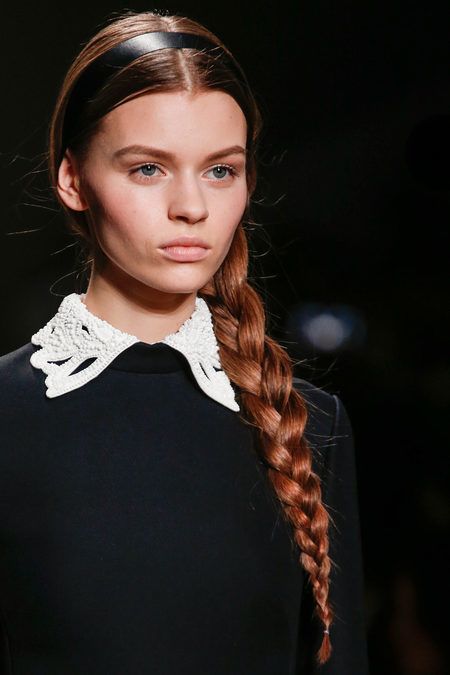 I'm already in love with white shirts.
A white shirt gives me a Karl's attitude.




This collection makes me dreaming. I'm just waiting for Zara's version! What I love most are the white, embroidered collars and cuffs, the peals and studs necklace and the dresses' line.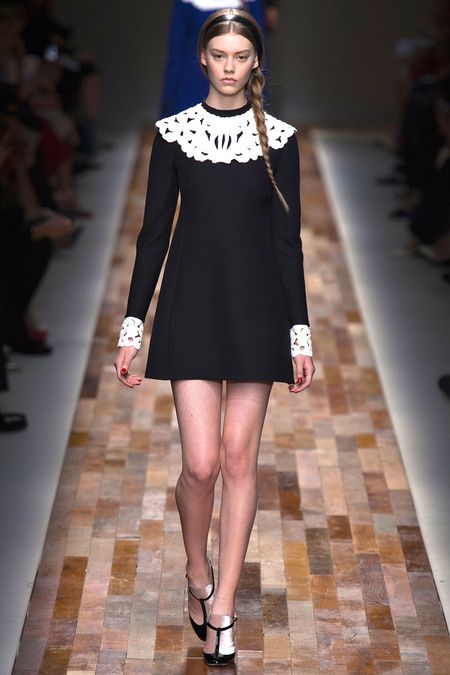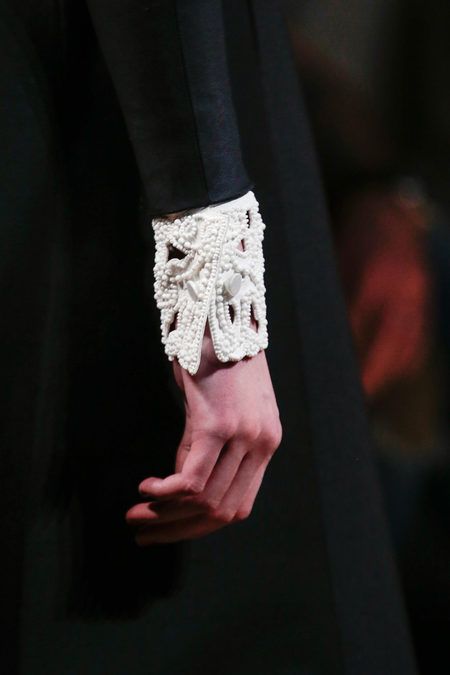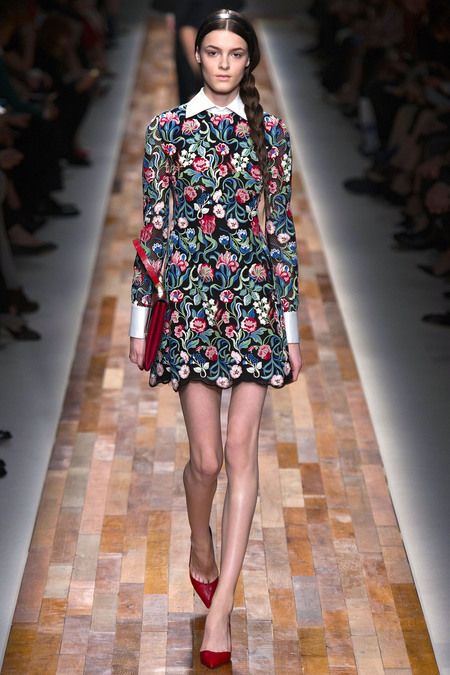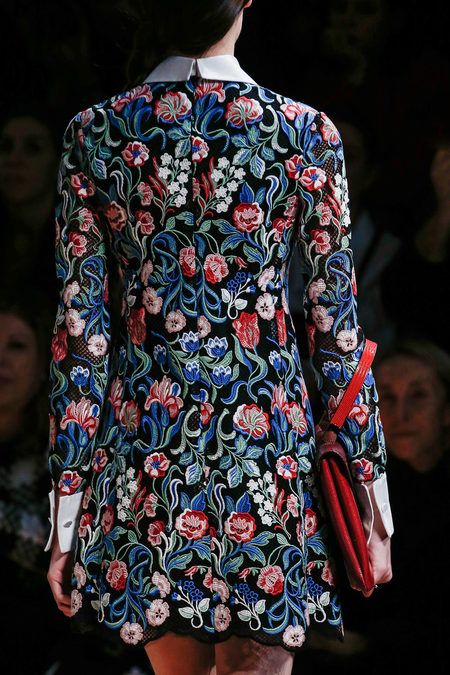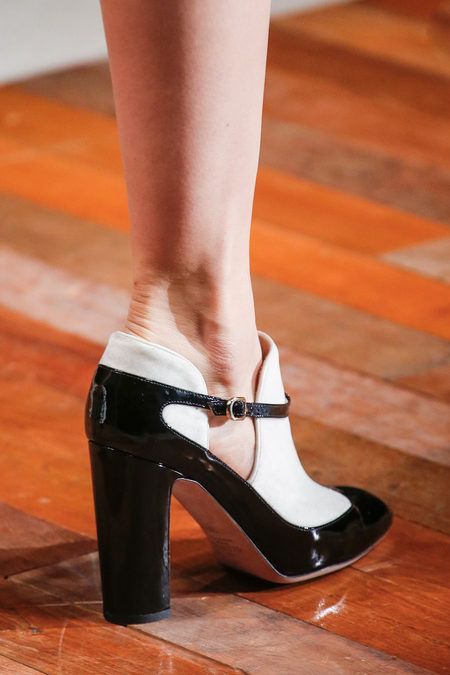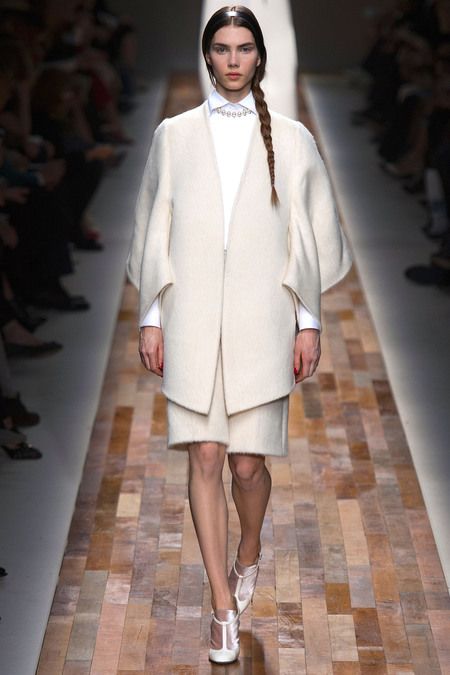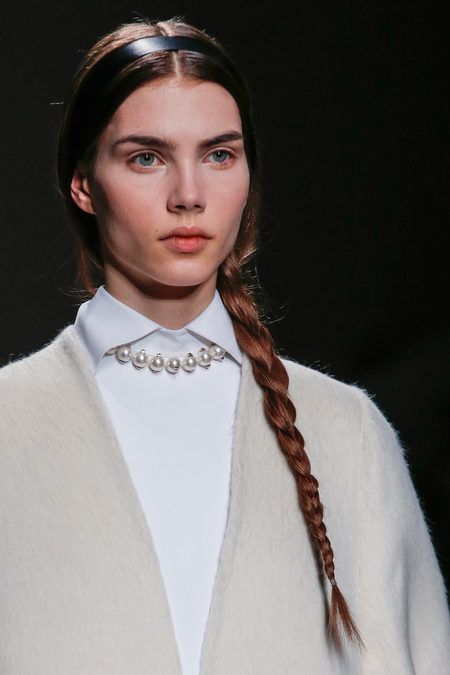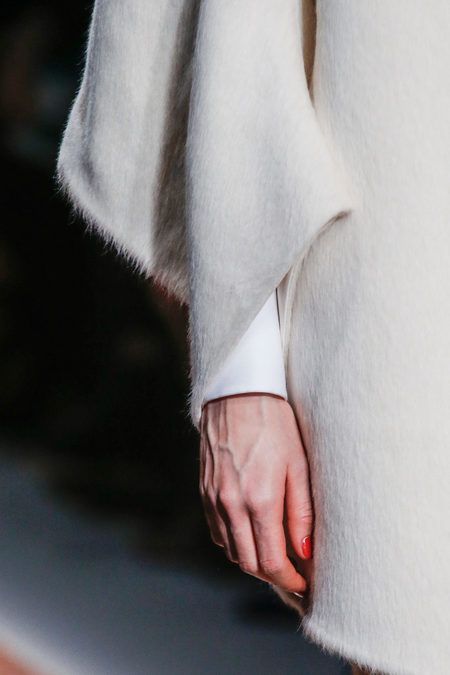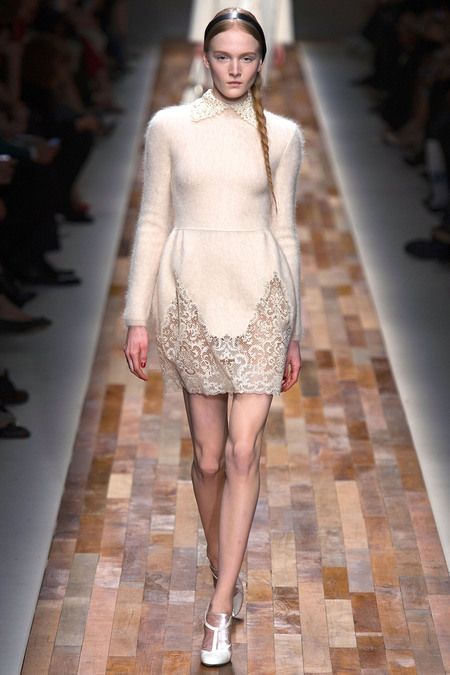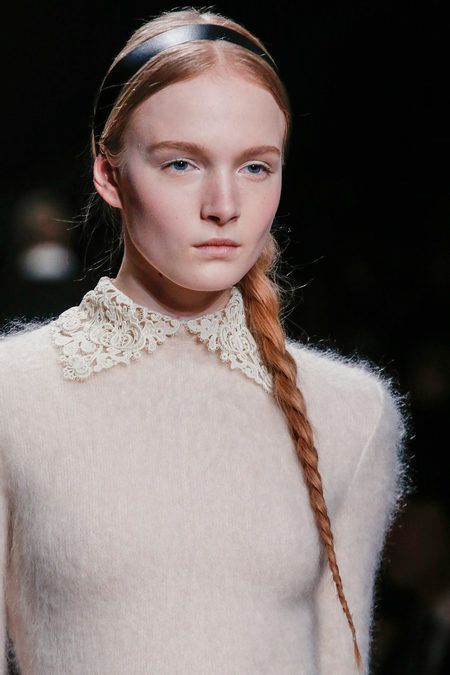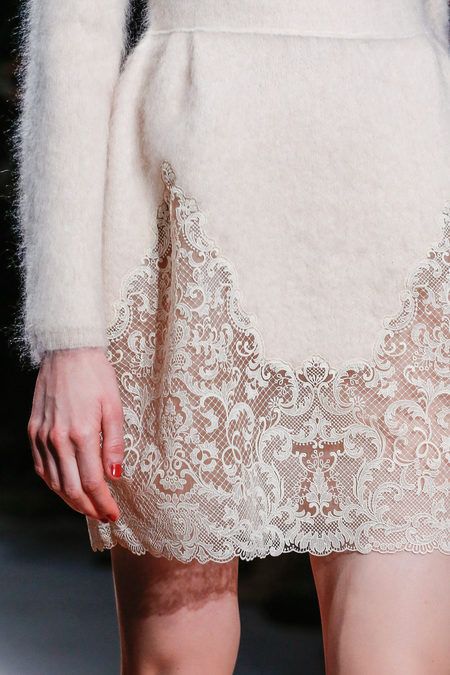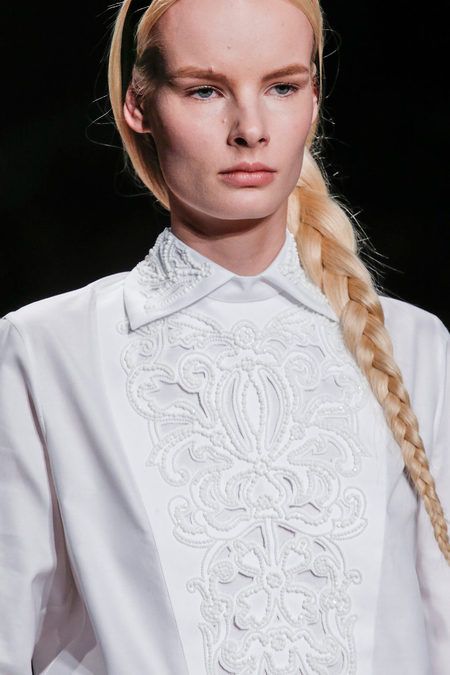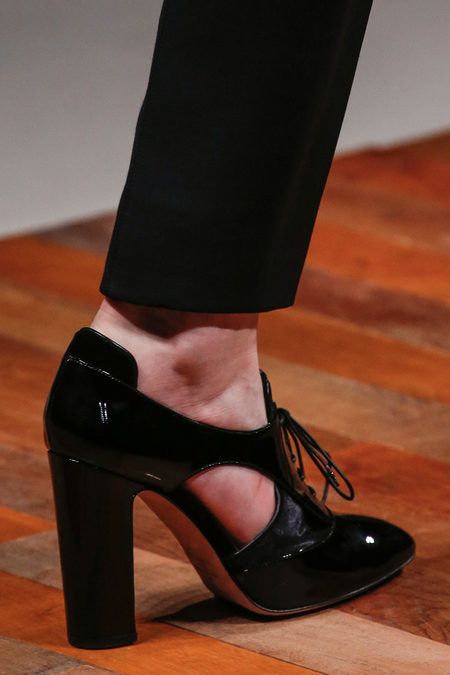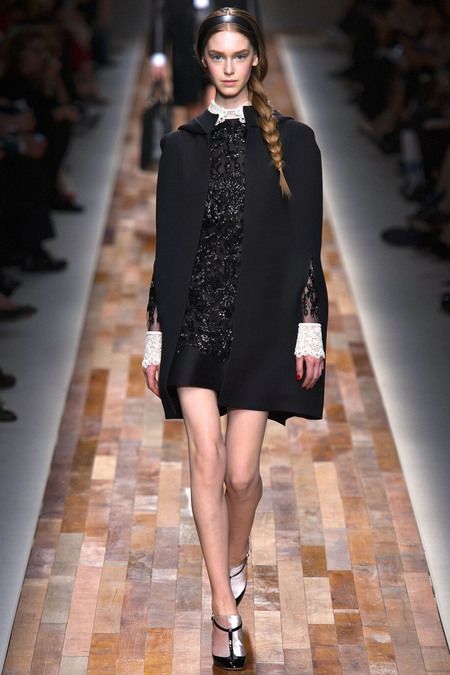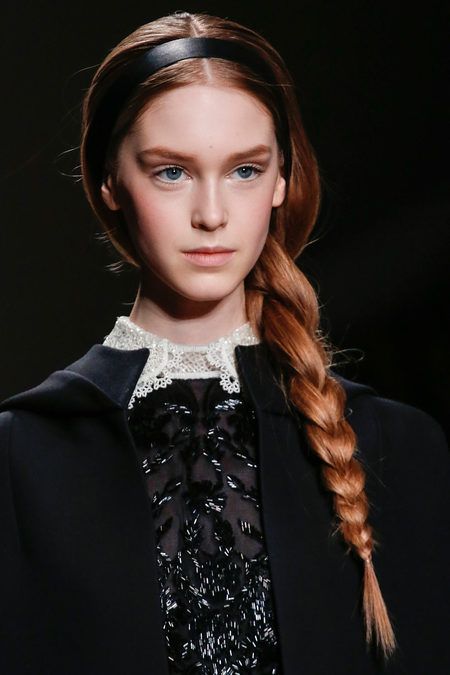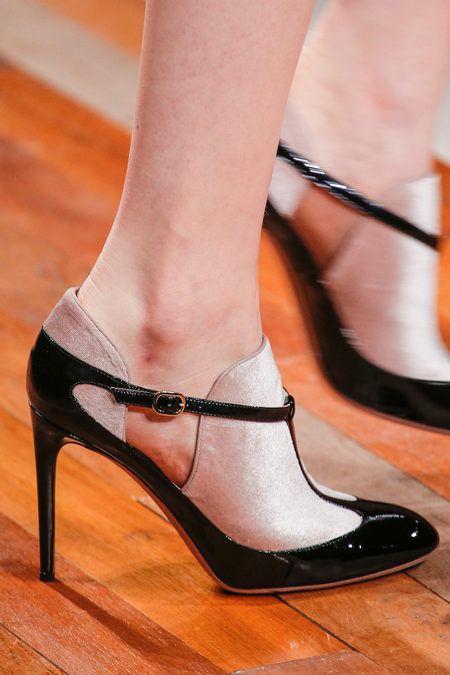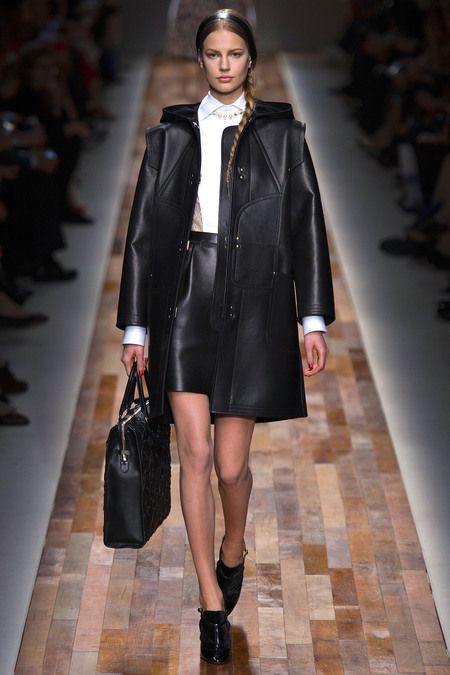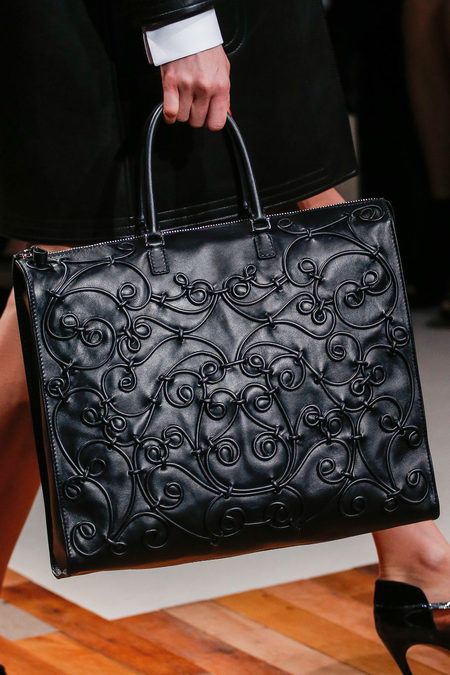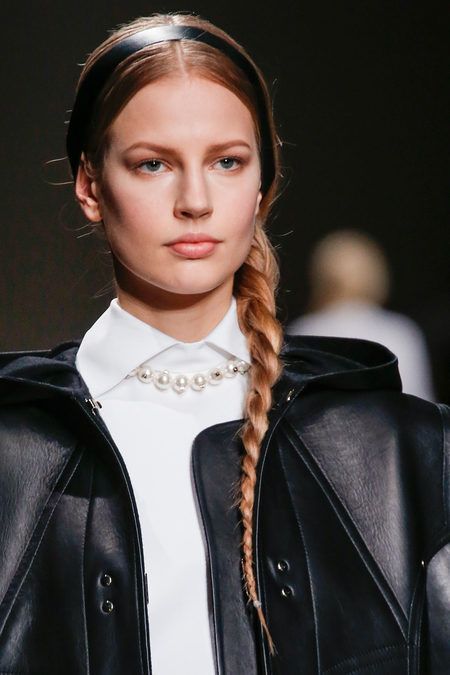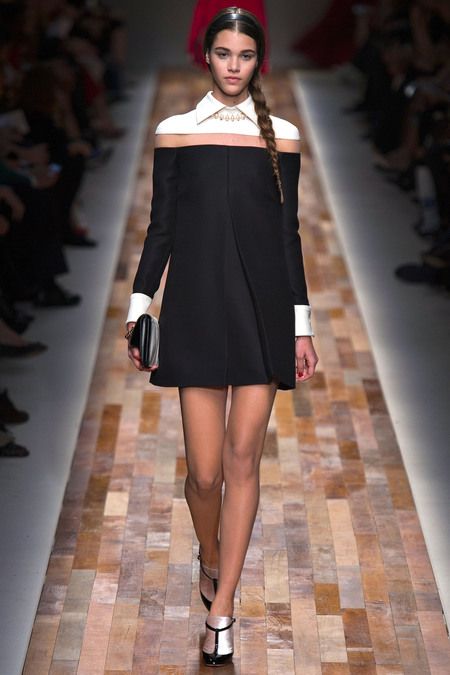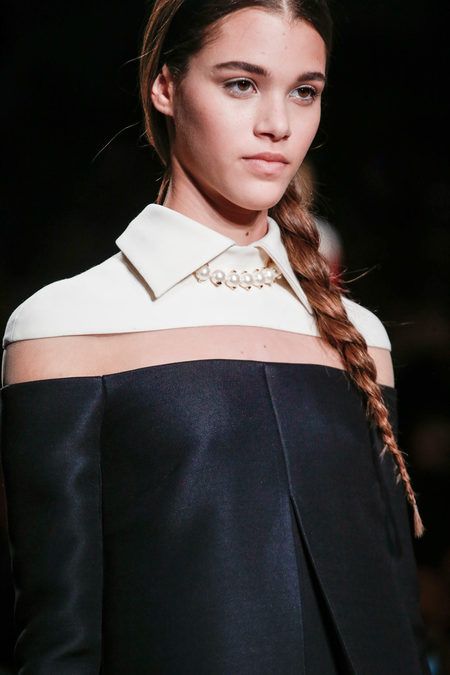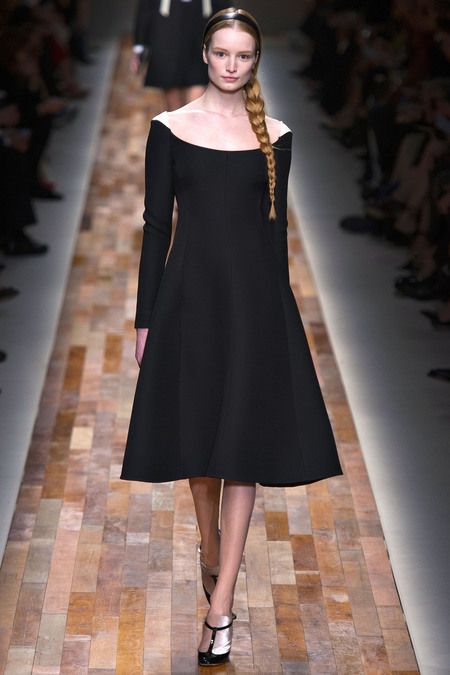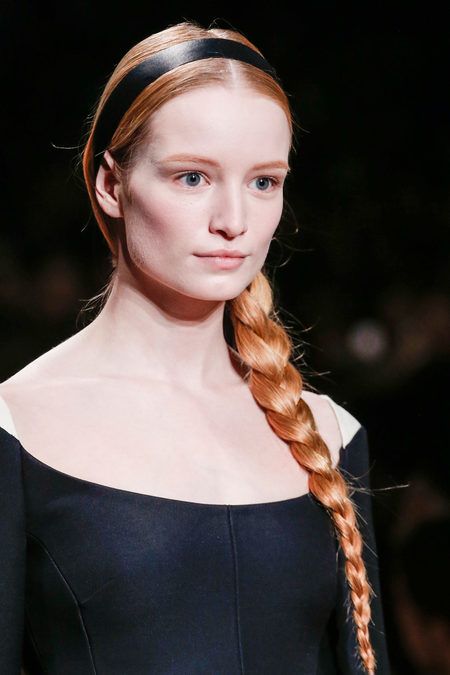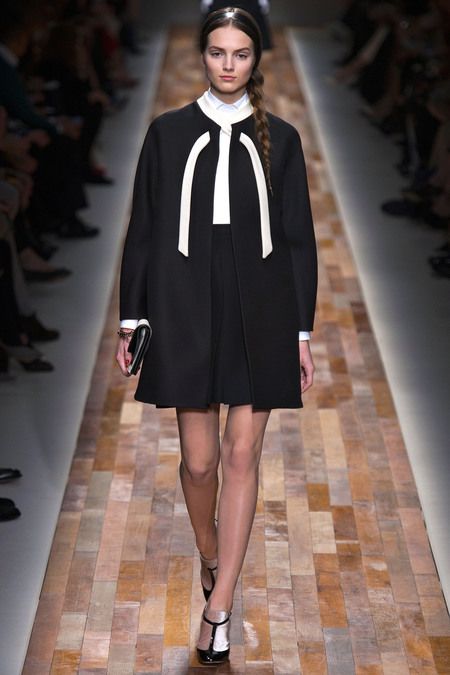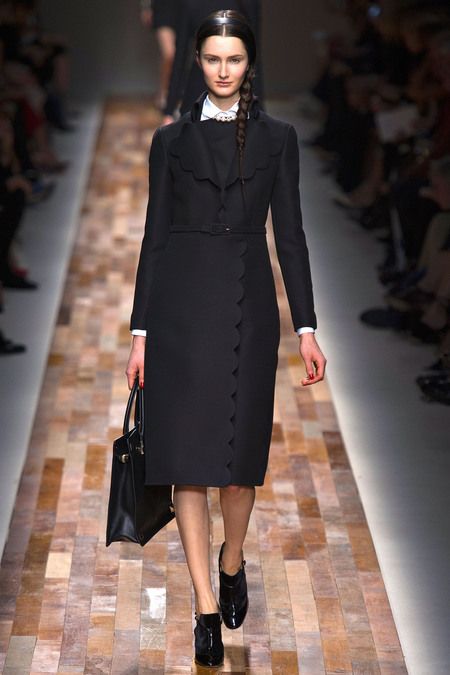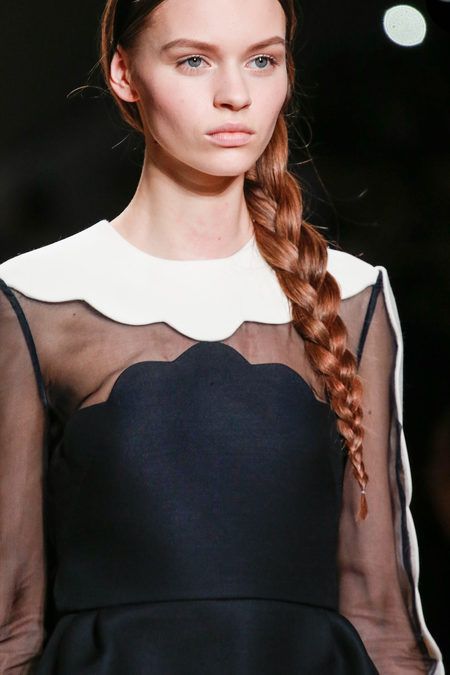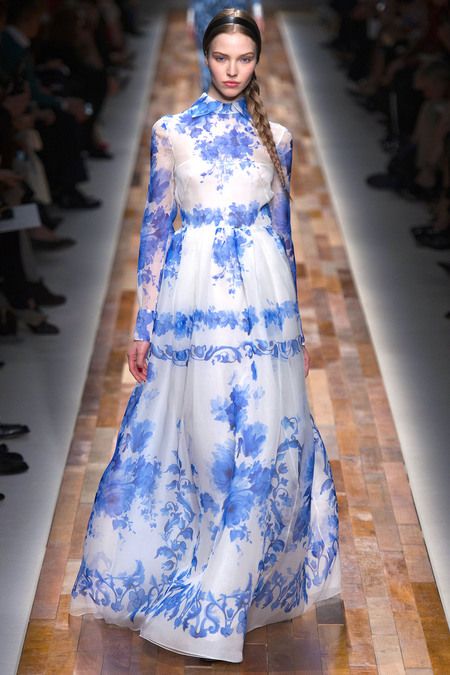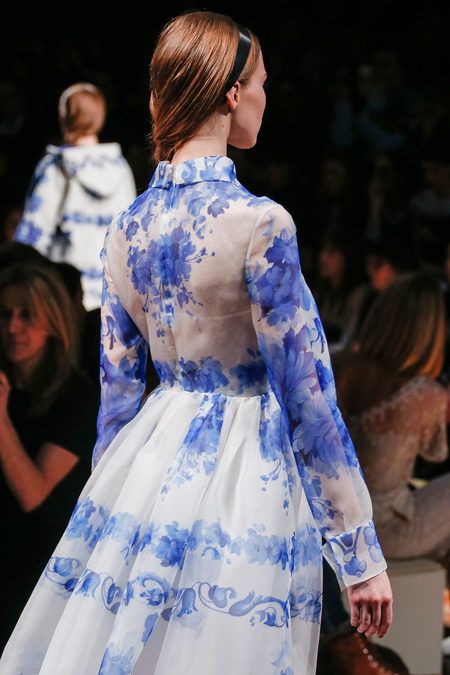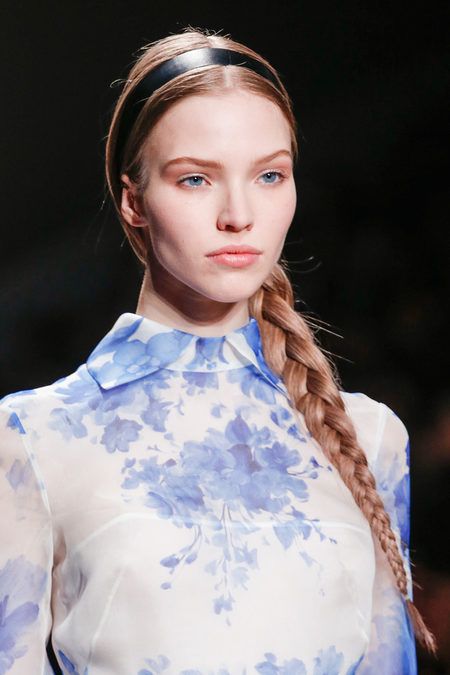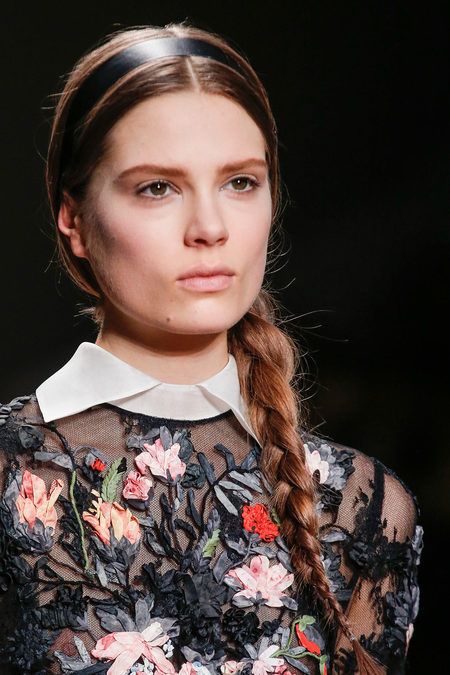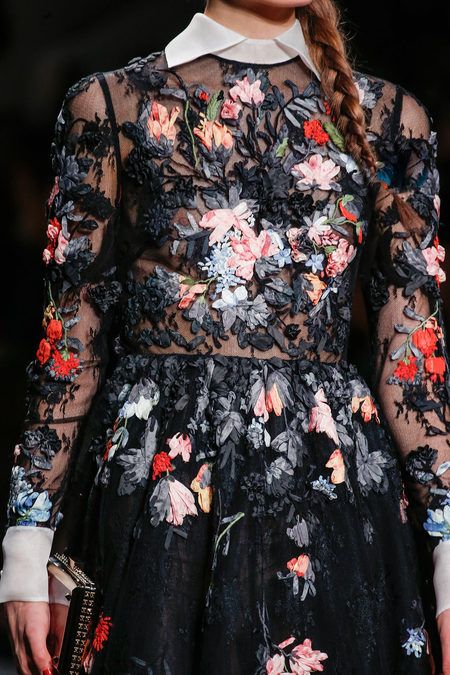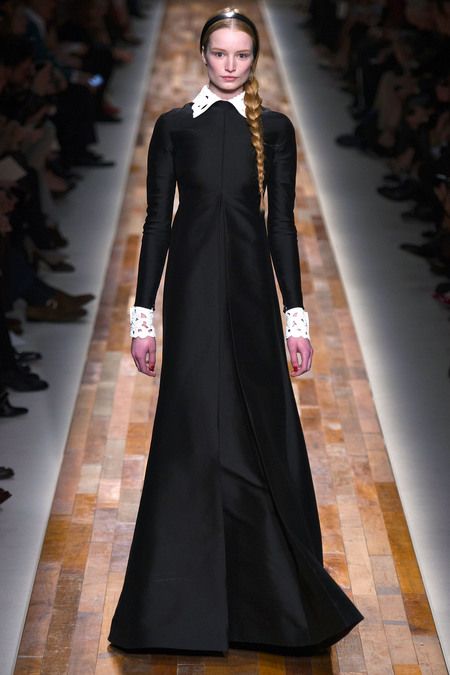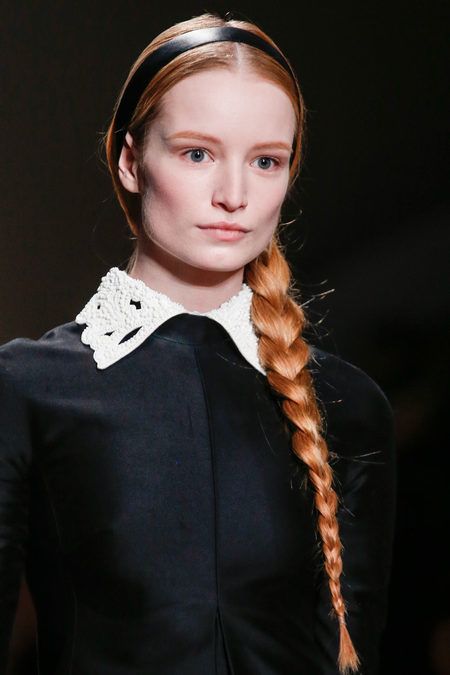 More heartbreaking details: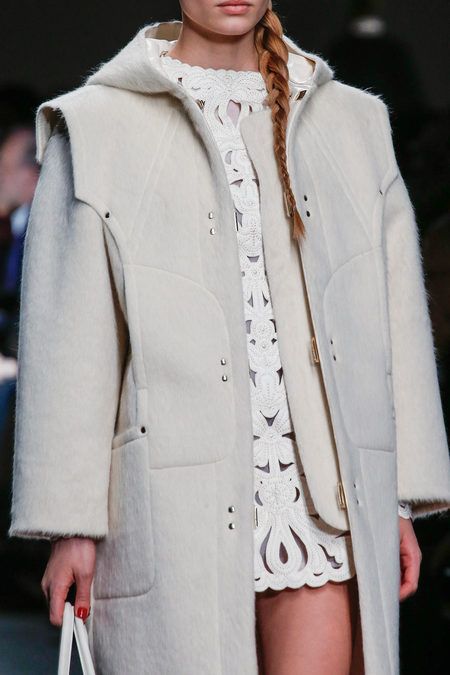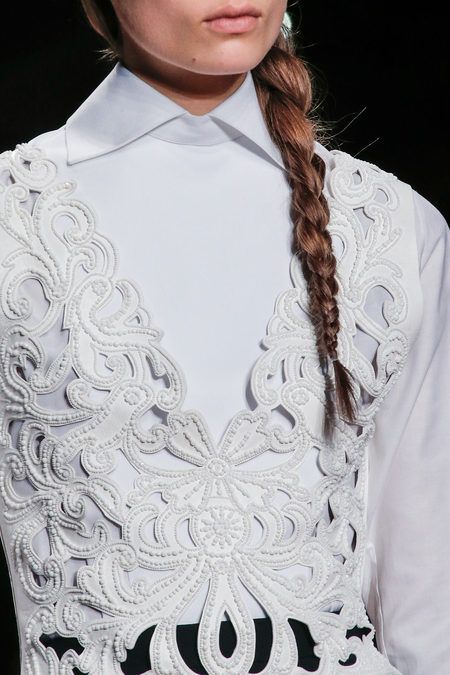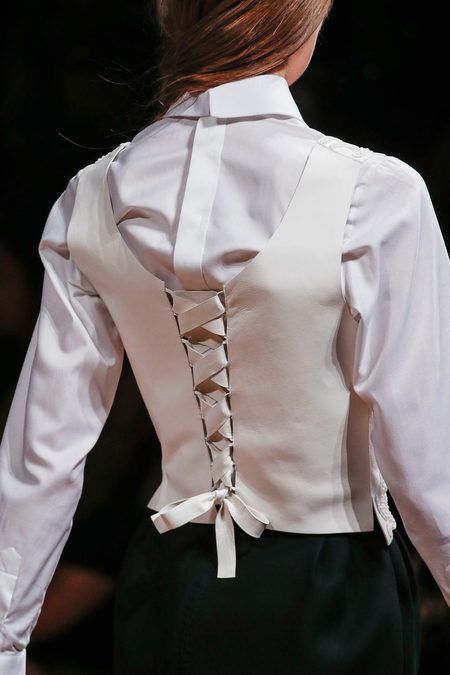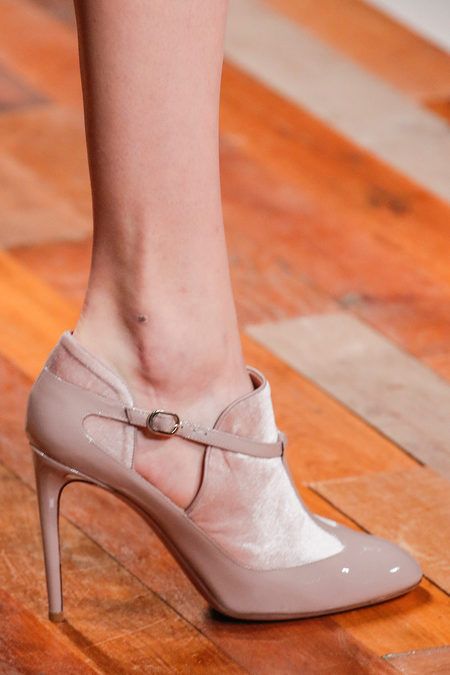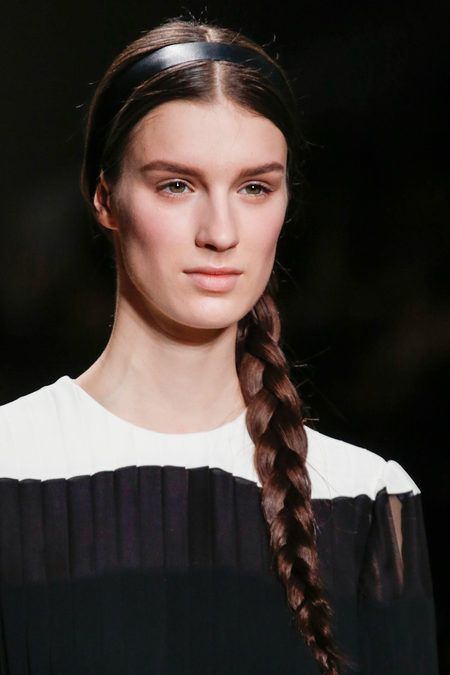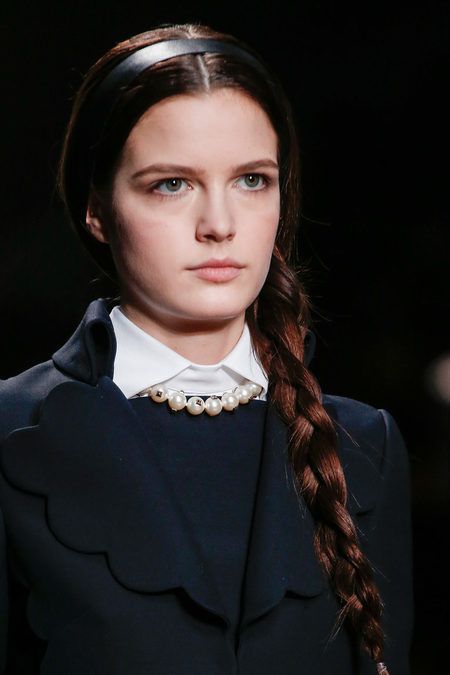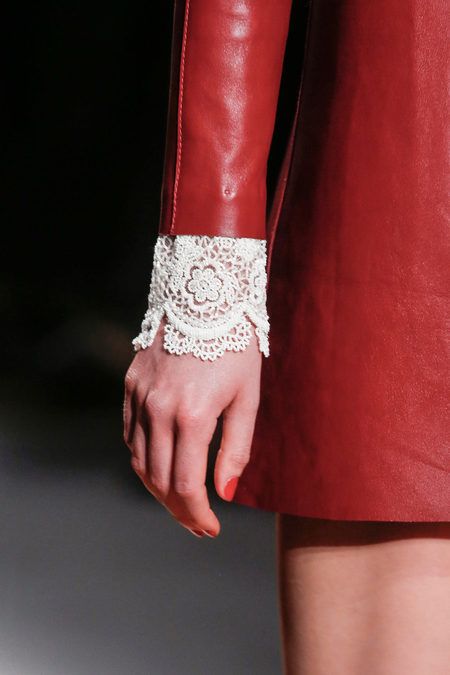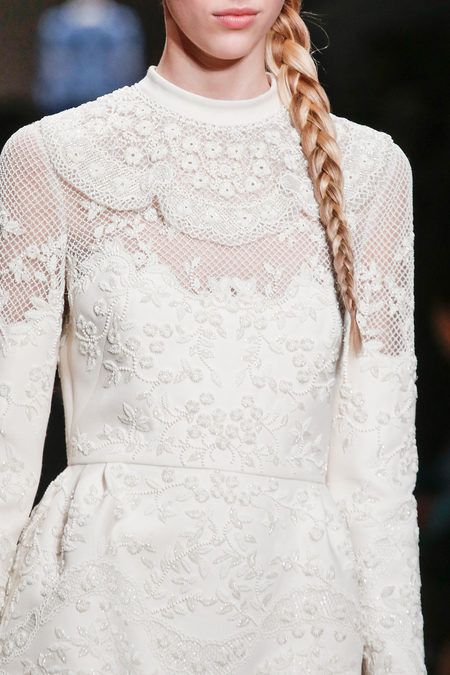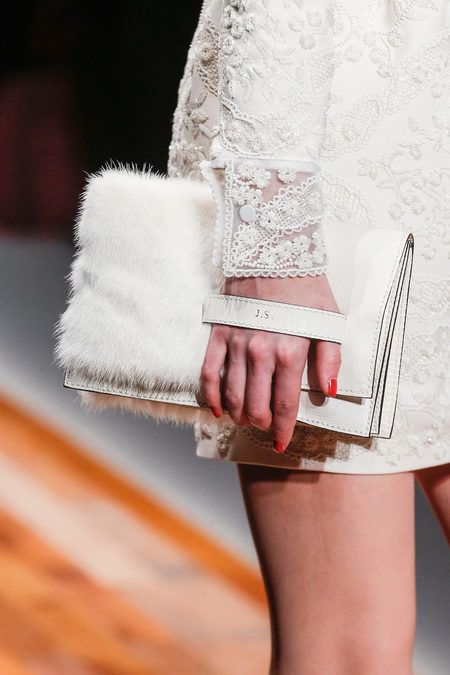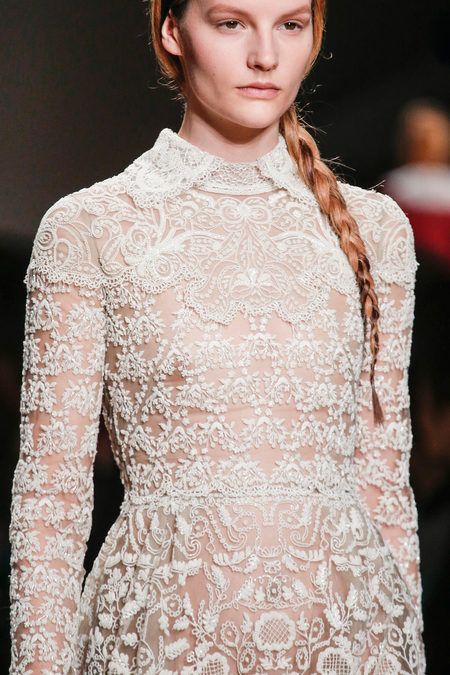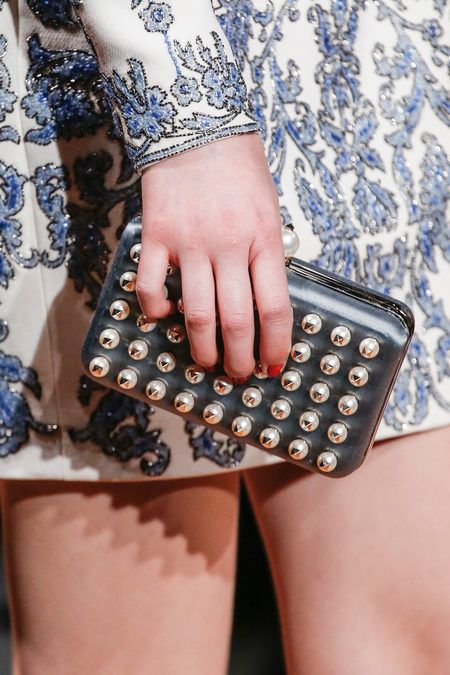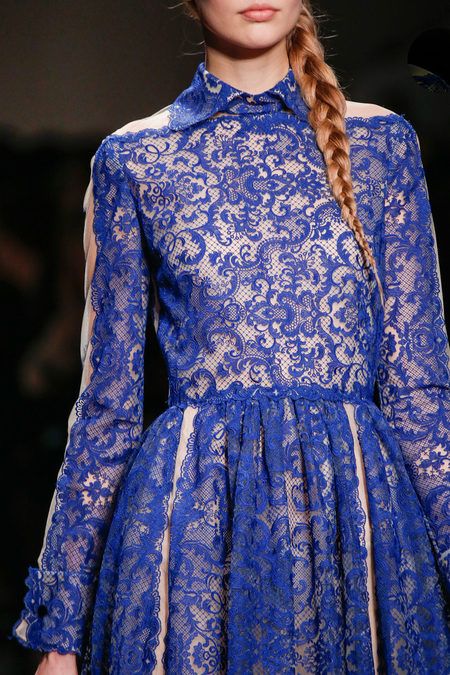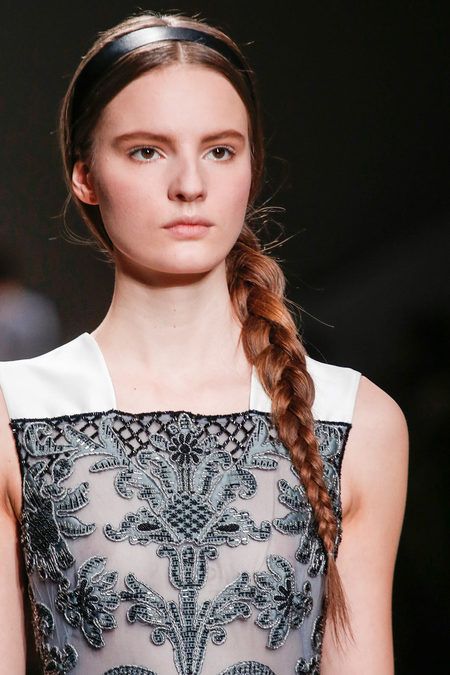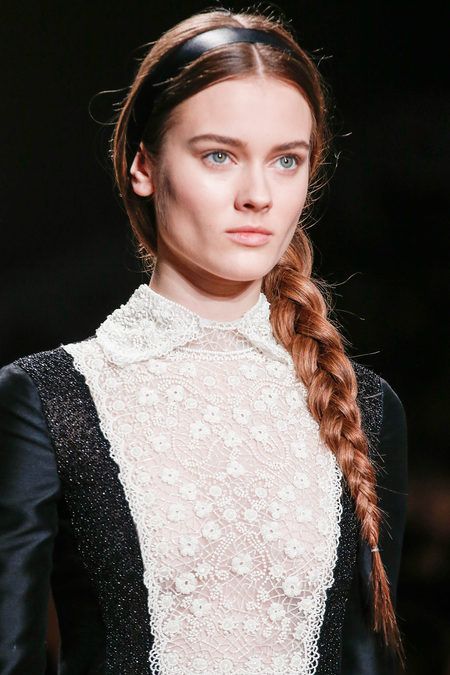 Beauty shoots: