FRANCESCA // Read This Today - Paris Fashion Week Editors & BuyersReview
Thursday, March 07, 2013


Welcome to this new section, called "Read this Today", my new way to share with you articles, news and whatever else I have considered interesting during the day.

Divided into the usual main categories Francesca / Styling / Fashion / Beauty / Lifestyle, those articles will be a way to tell you my opinion, give you the opportunity know something more about different topics or just share beautiful editorials.
Enjoy!
Benvenuti in questa nuova sezione, che ho deciso di battezzare come "Oggi leggi Questo" ("Read This Today") e sarà il mio nuovo modo di fare sharing con voi di articoli, news e qualsiasi altra cosa durante la quale mi sono imbattuta nel corso della giornata e che ho ritenuto così interessante da condividere con voi.
Anche in questo caso li troverete suddivisi dentro le macro categorie Francesca / Styling / Fashion / Beauty / Lifestyle. Questi articoli saranno un modo per condividere la mia opinione, un modo per darvi l'opportunità di approfondire la conoscenza di certi temi o semplicemente foto/servizi di moda che mi sono piaciuti.
Buona lettura!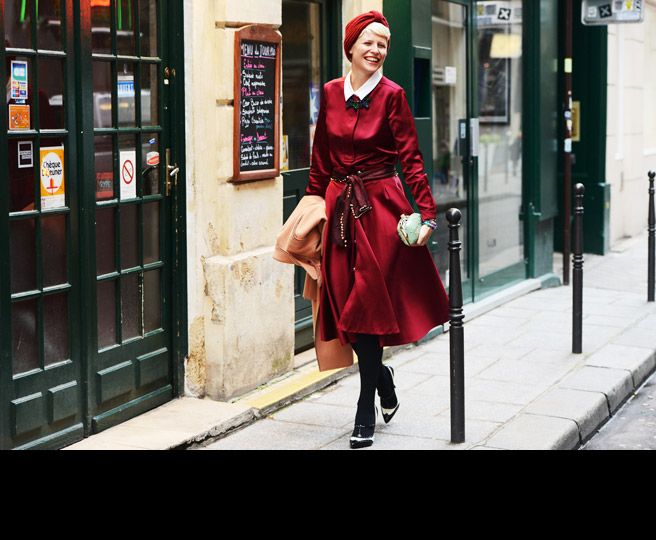 A Strong Paris Season, Divided by Saint Laurent
(From WWD)
PARIS — Eclectic fashion propositions — from ladylike to grunge — and a heightened luxury quotient left retailers in a positive mood about Paris Fashion Week, which ended its nine-day run Wednesday.
"Targeting a broad range of consumers always bodes well for a strong season ahead," said Suzanne Timmins, fashion director at Toronto-based Hudson's Bay Co. "I love the opposing forces seen in Paris this season. We saw a refreshing contrast of supreme elegance —Dior, Dries Van Noten, Rochas — and punky, grungy street style at Saint Laurent and Junya Watanabe."
"Paris galvanized the entire season for us. It was both incredibly energizing from a pure fashion perspective as well as balanced with abundant commercial opportunity," added Linda Fargo, senior vice president, fashion office and store presentation, at New York's Bergdorf Goodman. "Important houses in transition are already proving that they have made excellent and interesting decisions and have reasserted their DNA. Our spend here will reflect our enthusiasm."
Detractors found collections too safe, a reflection of an uncertain economic climate. Most retailers said budgets would be flat or increase modestly.
"We haven't seen so much of anything completely new or striking," said Polina Kitsenko, creative director of Moscow-based Podium Market Fashion Group. "There weren't so many newcomers, and I think this is because of the crisis, everybody is much more cautious."
Hedi Slimane's sophomore collection for Saint Laurent, an ode to the California grunge scene, was a key talking point and a divisive collection, leaving some retailers excited, others perplexed.
Collections by Dior, Sacai, Dries Van Noten, Celine, Lanvin, Chanel and Junya Watanabe were frequently praised.
Buyers said longer skirts, oversize outerwear, roomy blousons, sweatshirts and biker jackets are among key silhouettes poised to drive business next season.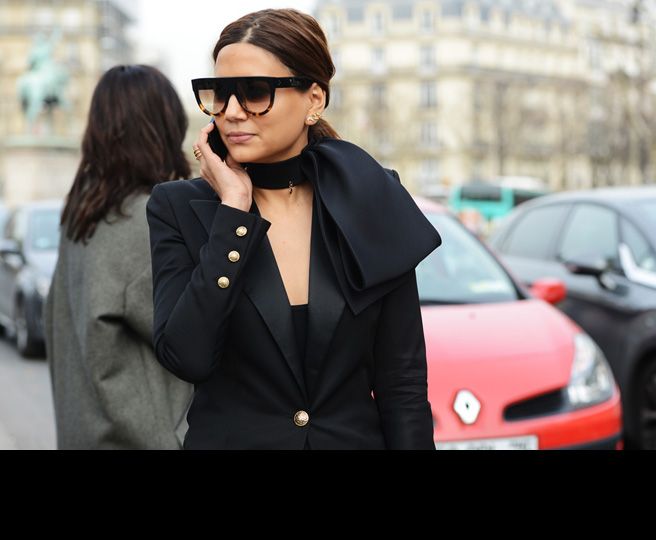 Here's more of what they had to say:
Tancrède de Lalun
, merchandise manager for men's and women's wear, Printemps, Paris:
SOUND OFF: "Paris is never boring. The city offers a fantastic level of fashion and diversity. It's tempting to think about extending the Paris calendar by another day or two, even if it means shortening Milan a little, if needed."
TRENDSPOTTING: Fur, outerwear, longer skirt lengths, flat shoes.
FAVORITE COLLECTIONS: Givenchy, Celine, Haider Ackermann, Rick Owens, Cédric Charlier, Anthony Vaccarello.
BUSINESS OUTLOOK: "In general terms, we are increasing our designer spend because we are growing strongly thanks to the recent renovations at Printemps. We are also prepared to order reassortments, something we already did for summer."
Hirofumi Kurino
, senior adviser for creative direction, United Arrows:
SOUND OFF: "In these tough times, most designers try their best and try new things. It's a very positive season. Fabrics are more important. Goodbye glamour and sexy, welcome classy and elegant. Our women's buyer team has increased its budget."
TRENDSPOTTING: "Feminine-masculine mix; thick but light looks; bold prints; classy feeling."
FAVORITE COLLECTIONS: Dries Van Noten, Celine.
ON SAINT LAURENT: "Journalists will judge [Slimane] as negative, but buyers are positive. Sales in the shop are very good."
Colleen Sherin
, senior fashion director, Saks Fifth Avenue:
SOUND OFF: "[Paris] was a high point of the four-city fashion tour. The energy surrounding the new generation of designers at Dior, Givenchy and Saint Laurent is intoxicating. We hope to translate this magic and excitement to our shop floors."
TRENDSPOTTING: "Sculpted and voluminous statement-making coats, 'borrowing from the boys' with mannish brogues and men's wear checks and plaids, ultrafeminine fit and flare silhouettes, sporty parkas, bombers, blousons and moto jackets. It's all about these new shapes and the tactile nature of the materials from which they are made."
FAVORITE COLLECTIONS: Lanvin, Dior, Junya Watanabe, Celine, Givenchy, Sacai, Saint Laurent, Haider Ackermann, Alexander McQueen, Akris, Chanel.
Tiziana Cardini
, fashion director, La Rinascente, Milan:
SOUND OFF: "I don't think it was one of the strongest seasons in Paris. I don't think there is anything new in terms of direction. Consumers are still very cautious. The economy has not picked up yet. Confidence to buy is not there, and designers are reflecting that."
TRENDSPOTTING: "There was a lot of freedom for volumes. The colors are very subtle."
FAVORITE COLLECTIONS: Celine, Valentino, Alexander McQueen.
ON SAINT LAURENT: "I think that what Hedi Slimane is doing is interesting. Of course it's controversial, but Yves Saint Laurent was controversial. Of course the collection was hard to take, like a slap in the face almost, but maybe we need it."
Ed Burstell
, managing director of Liberty in London:
SOUND OFF: "[There's] nonsense that happens outside of every single show. Why don't we start talking about what is actually happening inside the show, rather than the fact that someone can wear a Christmas tree on their head and get a picture taken? Honestly, I think it is absurd."
TRENDSPOTTING: "[Key trends] are a combination of great layering, a combination of great tailoring — there is obviously the whole men's wear influence. There is this sharper avant-garde movement that's happening here, and then there is, of course, the rebirth of certain houses that have taken [their] DNA and moved it forward: Kenzo, Dior and Balenciaga."
FAVORITE COLLECTIONS: "For me there are two really clear groups. I call it commercial and cool; my favorites under that would be Stella McCartney, Kenzo, Dior, Dries [Van Noten] and Balenciaga. And then happening also but probably slightly quieter, but I think an equally important trend, is this resurgence of the avant-garde, which would be Haider Ackermann, Ann Demeulemeester and Rick Owens."
BUSINESS INSIGHT: "You are going to have to get out of the idea of buying into trends. What you are going to have to do is to take a much more modern approach, and you are going to have to look at each collection and then…pick the best and put yourself in a consumer's mind rather than relying on the supplier. How does someone modern shop? Just very few people wear head to toe, so you have to make sure that you have the best pieces from each collection, and then they are really going to have to stand on their own. So rather than wait to see if the market has adapted, I think the retailer has to be proactive."
ON SAINT LAURENT: "A miss. I just didn't think it was original."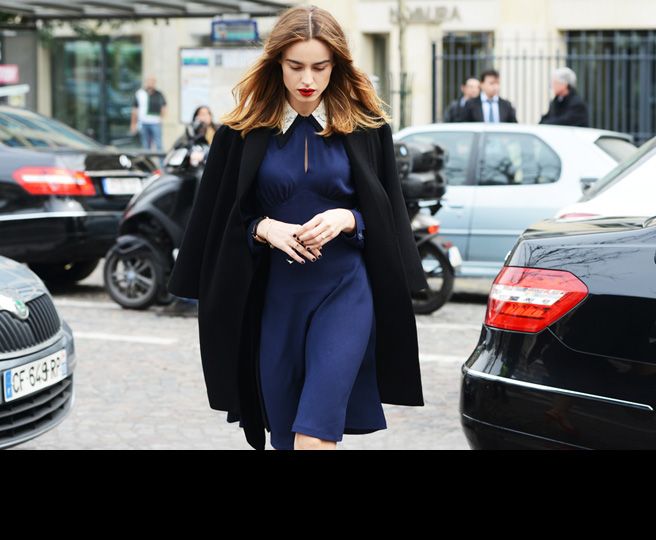 Marigay McKee
, chief merchant, Harrods:
SOUND OFF: "I like how they're making luxury minus the logo even more desirable. Everything channels this ubersophistication. It's more about a symbol of taste than a symbol of wealth. I think stealth is a trend on the runway. Even the grunge we saw on the runway was done in such a sophisticated manner."
TRENDSPOTTING: "There are a lot of capes, lace, monochromatic black and white, the nude color palette and fur, more than ever before, along with exotic skins."
FAVORITE COLLECTIONS: Valentino, Louis Vuitton, Celine, Chanel.
Sarah Rutson
, fashion director, Lane Crawford, Hong Kong:
SOUND OFF: "Paris gives Lane Crawford our strongest designer business from our portfolio. With these French designer brands, we are still seeing growth and strong sell-through."
TRENDSPOTTING: "It's been a season of refined femininity. Tailoring has shown through a great deal with an emphasis on the play of volumes. After many pointed toes and ankle straps in Milan and New York, we have started to see a soft, rounder toe on shoes, and especially the new boot that is cut high above the ankle but just below midcalf. We have seen a large amount of coats and feel strongly about the reworked biker jacket. This is the season of the skirt worn with knitwear."
FAVORITE COLLECTIONS: Givenchy, Sacai, Alexander McQueen, Balenciaga, Chanel.
Mira Mikati
, co-owner, Plum, Beirut:
SOUND OFF: "The energy wasn't as it used to be, although some shows were really nice."
FAVORITE COLLECTIONS: Celine, Dior, Chanel, Lahssan.
ON SAINT LAURENT: "I used to kill myself to buy [Slimane's] collection while at Dior Homme and had very high expectations when I heard he was going to YSL. I thought summer 2013 was nice…but fall 2013? The DNA of the brand was not respected at all, to say the least. No chic French smoking, no elegance, just not Yves Saint Laurent. I hope that it was just a burnout and he will catch up for next summer."
BUSINESS CONFIDENCE: "We are having a hard time in Beirut. Fall was super hard, but summer seems to be picking up well, so we are positive. We are choosing more quality, less quantity, more special pieces and colors, colors, colors! Budgets are 15 percent lower than two years ago, as the political situation has been very unstable in Beirut."
Emmanuel De Bayser
, owner and buyer, The Corner Berlin:
SOUND OFF: "We are going through a period of transition. People deliberate and concentrate more on investment pieces that are hard to copy, which is what we buy."
TRENDSPOTTING: "Generally speaking, we saw three key trends: couture chic; rock 'n' roll, and feminine but modern."
FAVORITE COLLECTIONS: "Celine, Saint Laurent — two extremes, but that is also what our customers want. They like to mix."
ON SAINT LAURENT: "Journalists will probably give [Slimane] bad reviews, but they should take more into account what people want, and they want that rock 'n' roll vibe. It was a superb collection."
Justin O'Shea
, buying director, Mytheresa.com:
SOUND OFF: "This is really one of the strongest seasons we've had from Paris, because all the brands have their own identity, and they're all desirable and very wearable. Of all the fashion weeks, Paris is definitely the most complete."
TRENDSPOTTING: "The only trend I see corresponding throughout is a masculinity with the leather and pinstripes and outerwear."
FAVORITE COLLECTIONS: Dries Van Noten, Haider Ackermann.
ON SAINT LAURENT: "I look at the Saint Laurent woman and think, 'That's exactly how I want my girlfriend to dress.' It's cool. She doesn't care. It's very badass. Hedi Slimane is doing his own aesthetic but in his own luxurious way. In the showroom, the fabrications are all amazing, and it's not exactly as specific as you see on the runway. From the retail point of view, it would probably work better than any of the other collections I've seen so far."
Polat Uyal
, chief merchandising officer, Beymen, Istanbul:
TRENDSPOTTING: "After a few seasons of quiet statements in footwear, finally shoes are getting more appealing with surprises. Costume jewelry is getting an important role within the collections that will drive an important business."
FAVORITE COLLECTIONS: Haider Ackermann, Dries Van Noten, Valentino, Stella McCartney, Akris, Balenciaga.
ON SAINT LAURENT: "Saint Laurent was probably the most talked-about show. So the hype is still there. We do rely on Saint Laurent's new path; however, I must say that I was not impressed with the show."
BUSINESS CONFIDENCE: "We will be increasing budgets in Paris, planning to be up 30 percent, as Paris is offering very creative and experimental collections. Mixture of fabrics, volumes and the luxury approach are the main excitement for us."
Stephanie Solomon
, vice president of fashion direction, Bloomingdale's, New York:
TRENDSPOTTING: "Outerwear, outerwear, outerwear, outerwear — it's going to be a fall where everybody needs to update their coat." Other trends included fur, luxury fabrications, longer lengths and Thirties and Fifties influences.
FAVORITE COLLECTIONS: Chanel, Louis Vuitton, Dior and Saint Laurent.
ON SAINT LAURENT: "[Slimane] disrupted the status quo, and I loved that. That's what Paris is all about, and everybody is still talking about it. Isn't that the purpose of fashion?"
Pascale Camart
, director of women's wear, Galeries Lafayette, Paris:
SOUND OFF: "Our momentum is strong thanks to our recent renovations. We are looking for pieces with added value, or people whose names are already known. A lot of our customers are from Asia, so when they know the brand in Asia, they are happy to find it in our store in the country of origin."
TRENDSPOTTING: "There is always more luxury, always more shine. We are seeing it all the way down into knitwear, with Lurex sweaters, as well as T-shirts and supple leather pants. Then there is the heritage side, with pieces like duffle coats, parkas, but also plaid and tennis stripes that have a more authentic feel."
FAVORITE COLLECTIONS: Celine, Valentino, Balenciaga, Dior, Giambattista Valli, Manish Arora.
ON SAINT LAURENT: "The real question mark is pricing. Did [Slimane] take his definition and his search for a younger client to its logical conclusion? If she is young, she won't want to spend 1,500 euros on a mohair sweater. At least he got people talking about him. We are somewhat dismayed. He's got people talking, now we have to see the next step."
Tomoko Ogura
, senior fashion director of Barneys New York:
SOUND OFF: "The competitive energy we felt last season in Paris continues to challenge designers to create collections that are both distinct and modernizing their signatures."
TRENDSPOTTING: "It's a season of textures. In particular there is a strong story surrounding men's wear fabrics. It's the transformation of these materials into something updated that we felt strongly about."
FAVORITE COLLECTIONS: Dries Van Noten, Givenchy, Junya Watanabe, Rick Owens, Delvaux (accessories).
Ken Downing
, senior vice president and fashion director, Neiman Marcus:
TRENDSPOTTING: "I am happy to see the continuation of the rock 'n' roll spirit that started in New York. Also interesting here in Europe is the [concept] of postwar Dior vintage glamour with shaped hips, and the men's wear jacket that is a little more sculpted and at times oversize and belted. It's this idea of the romance of bygone eras, but brought forward in a modern way. There were beautiful coats on every runway. All the interesting full skirts are also something she doesn't already have."
FAVORITE COLLECTIONS: Givenchy, Dries Van Noten, Dior, Chanel, Balenciaga, Gareth Pugh.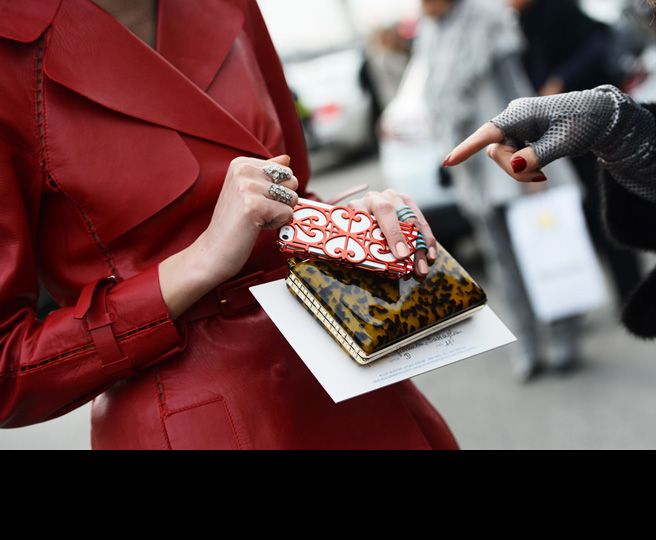 Polina Kitsenko
, creative director, Podium Market Fashion Group, Moscow:
TRENDSPOTTING: "We've seen a lot of retro tendencies that my clients like at the moment. Long pencil skirts teamed with sweatshirts, a little sporty; oversize outerwear; a lot of lace, in all colors and all lengths; jacquard fabrics."
FAVORITE COLLECTIONS: Givenchy, Chanel, Nina Ricci, Olympia Le-Tan, Sacai.
ON SAINT LAURENT: "As far as my style is concerned, I'm into rock 'n' roll combinations like little dresses and biker boots, so for me it is a beautiful collection. But in terms of the heritage of the house, it could be disturbing. It looks like a cool collection on its own, but it doesn't have the brand's DNA."
Suzanne Timmins
, fashion director, Hudson's Bay Co.:
SOUND OFF: "We continue to grow our designer and advanced contemporary business. Paris is too important a market to be handcuffed by budget restraints. When we find an emerging talent that we believe in, we will always find the money to invest."
TRENDSPOTTING: "Oversize coats, tall boots, novelty sweatshirts, the skirt as an item, new riffs on the motorcycle jacket, statement neckpieces and collars, modern tailoring, leather, fur, black and white, big textured knits, the white shirt."
FAVORITE COLLECTIONS: Anthony Vaccarello, Dries Van Noten, Giambattista Valli, Lanvin.
ONES TO WATCH: "Fausto Puglisi's first collection for Ungaro was a very promising start. Guillaume Henry delivered a stellar collection for Carven. Jacquemus designed by Simon Porte is definitely one to watch. Off the runways, we picked up a cool line called Cecile, a unique T-shirt collective inspired by French style and aesthetics."
Barbara Atkin
, vice president of fashion direction, Holt Renfrew:
SOUND OFF: "This is a season of dramatic change as designers move the style pendulum away from overt sexuality, body-con silhouettes, seasonless fabrications and intense vivid color in favor of luxurious, seasonal winter fabrics in clothes that generously shape rather than constrict."
TRENDSPOTTING: "The Paris collections have offered an excellent variety of clothes that will appeal to the many personalities and varied lifestyles of our customers, whether uptown classic chic or downtown rock 'n' roll. Our shopping list consists of the new generous cut coats, shaped jackets with rounded shoulders, new pant silhouettes, fur both real and faux, the new midcalf tulip skirt, capes and capelets, crewneck tops and dresses from day to dramatic gala."
FAVORITE COLLECTIONS: Saint Laurent, Sacai, Kenzo, Celine, Givenchy, Rick Owens, Lanvin, Dries Van Noten, Balenciaga, Stella McCartney.
Linda Dresner
, owner, Linda Dresner, Birmingham, Mich.:
SOUND OFF: "Our budgets remain flat for this season. Paris was all in all a good season. There were many options from the collections we bought: great coats, long skirts, wonderful knits that we know our clients will love…and that gets me excited."
TRENDSPOTTING: "Sculptural coats, dresses and rounded tops in felted wools were aplenty; long skirts for day; feathers — ostrich and marabou — are the new jewelry as hems or cuffs or completely covered skirts or dresses; strong gold and silver hardware as closures on coats and dresses as well as bags; metallic hardware also showed up as cap toes and heels on shoes; tunics over skirts, over pants and sometimes all at once created a new way to look."
FAVORITE COLLECTIONS: Celine, Dries Van Noten, Maison Martin Margiela, Junya Watanabe.
Jeffrey Kalinsky
, executive vice president of designer merchandising, Nordstrom:
SOUND OFF: "Regardless of the economic volatility, it would be difficult to cut the Paris budgets given the great offering that was shown for fall. With so much design talent in one city, the Paris collections were amazing. Collections shown in Paris have a nuance that sets them apart. We believe in investing in the collections that seem the strongest and driving our business that way."
FAVORITE COLLECTIONS: Celine, Givenchy, Dior, Junya Watanabe.
ON SAINT LAURENT: "I thought it was really supercool. I admire designers who take risks and follow their hearts. There is a customer for these clothes for sure."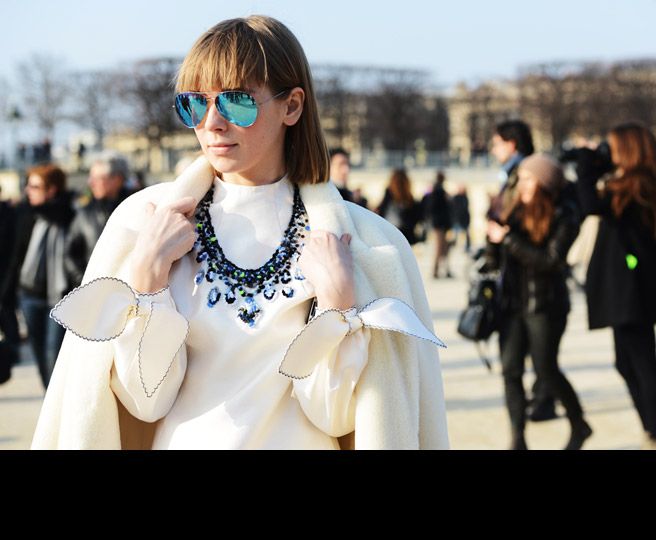 Elizabeth Lepore
, owner, Jimmy's, Brooklyn and The Hamptons, N.Y.:
SOUND OFF: "The shows this season in Paris created a revival of daytime sportswear."
TRENDSPOTTING: "Evolved daytime sportswear, effortless and relaxed chic looks for day. We will be increasing our comfortable yet fashionable outfits for day. Our third generation of clients are going to be receptive."
FAVORITE COLLECTIONS: Giambattista Valli, Stella McCartney, Chloé.
Linda Fargo
, senior vice president, fashion office and store presentation, Bergdorf Goodman:
TRENDSPOTTING: "The trends which we are gravitating toward include polished understatement, elevated rock chic, him for her, clothes which said touch me, and Eighties-era inspired graphic plays."
FAVORITE COLLECTIONS: Chanel, Balenciaga, Dior, Celine, Lanvin, Givenchy, Junya Watanabe, Gareth Pugh.
Kelly Golden
, owner, Neapolitan Collection, Winnetka, Illinois:
SOUND OFF: "Budget for women's wear is up by 10 percent. We are continuing to focus on unique investment pieces, especially with all the ubiquity in fashion these days. Our clients are really seeking out those special pieces that aren't everywhere and are good value propositions."
TRENDSPOTTING: "Key trends are the focus on outwear, specifically in leather and all types of fur; the mixing of materials like hound's tooth and velvet; rounded shoulders and cocoonlike silhouettes; oxfords and lower heel heights for shoes and the strong emphasis on tailoring. Back to the basics, but in a luxurious, timeless way."
FAVORITE COLLECTIONS: Dior, Lanvin, Haider Ackermann.
Lara Larbalestier
, buying director at Browns in London:
TRENDSPOTTING: Shoes and jewels!
FAVORITE COLLECTIONS: Dries Van Noten, Celine, Valentino, Dior.
BUSINESS INSIGHT: "We are having a very strong spring, so we will continue to develop on strong performers."
SOUND OFF: "I found Paris really good; the collections are really feminine and [there are] lots of good evening pieces."
ON SAINT LAURENT: A hit!
Ikram Goldman
, owner, Ikram, Chicago:
BUSINESS INSIGHT: "This is a very exciting season, and probably one of the most exciting seasons in a few. From every runway, from every collection, there were incredible pieces. Every designer really, really pushed the limit a little bit in terms of quality, daywear and dresses, and lots of new shapes. So it's a very exciting season going into fall."
TRENDSPOTTING: "I think the 'It' skirt is a really full, voluminous skirt, and [also] coats and jackets. The trenchcoat was reworked a million different ways."
FAVORITE COLLECTIONS: Nina Ricci and Undercover.