BEAUTY // Vogue Australia's 100 Best Beauty Buys
Monday, April 22, 2013


Have a look at the top "100 beauty products to buy" list published in Vogue Australia.
At the end, Australia isn't so far away from Italy, London or Europe!
Many of these products are part of my long -time favorites!
Enjoy these beauty tips from Australia!




Of course you know that Chanel's Rouge Noir is probably my favorite nail polish ever, as you know that Bobby Brown's Long Wear gel Eyeliner in Black Ink is the eyeliner I wear for special occasion.
I've never tried Giorgio Armani's Luminous Silk Foundation but I remember all the make up artist using them for fashion editorials and campaigns!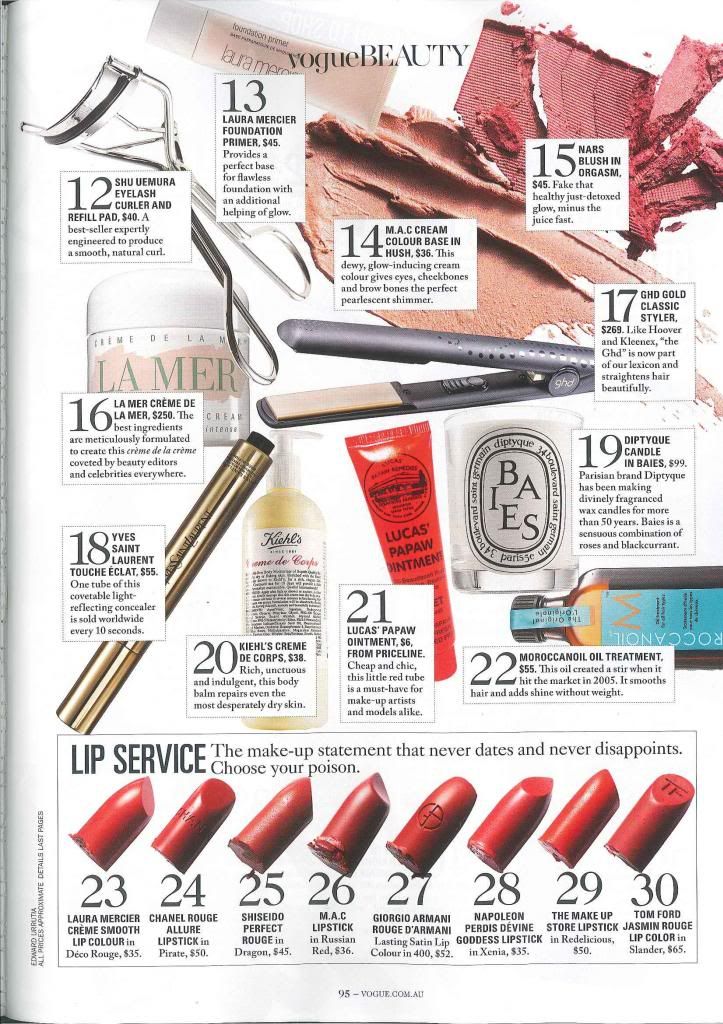 Creme de la Mere: you read short about it here.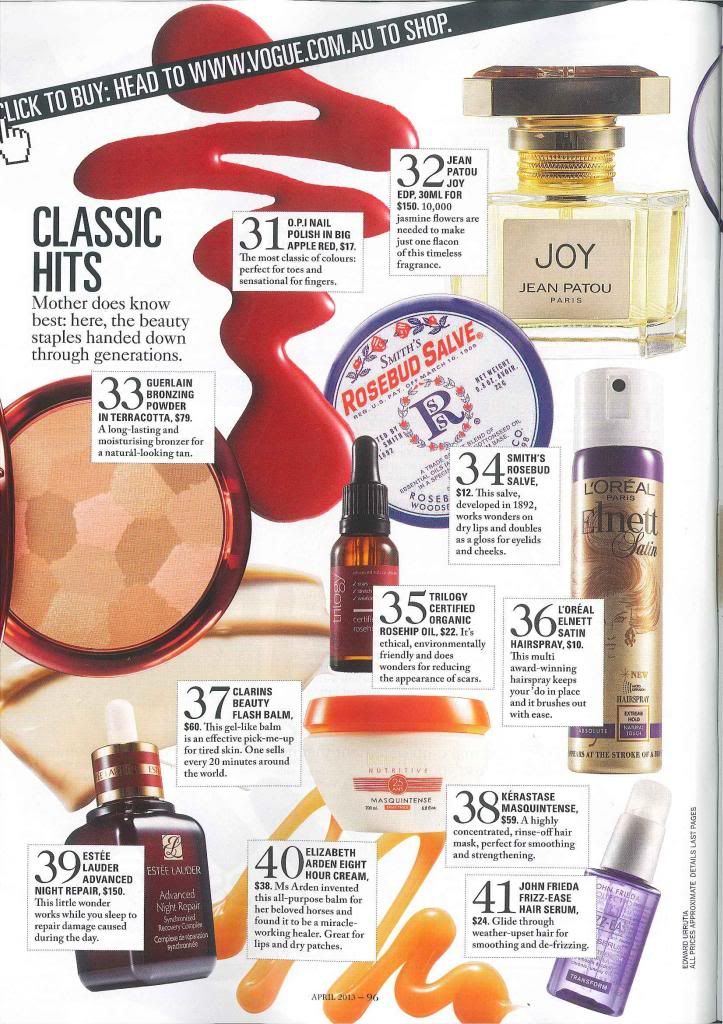 OPI's Big Apple Read is the nail polish I'm wearing in this moment. It's such a classic, perfect all year long!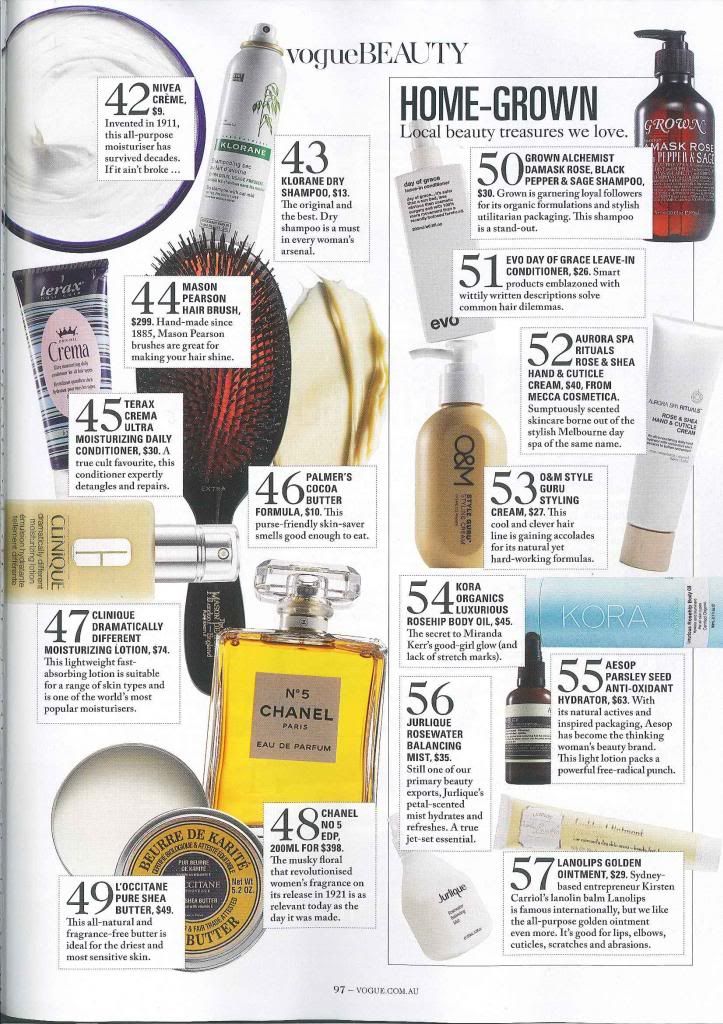 Clinique Drammatically Different Moisturizing Lotion was the first face cream I have ever had!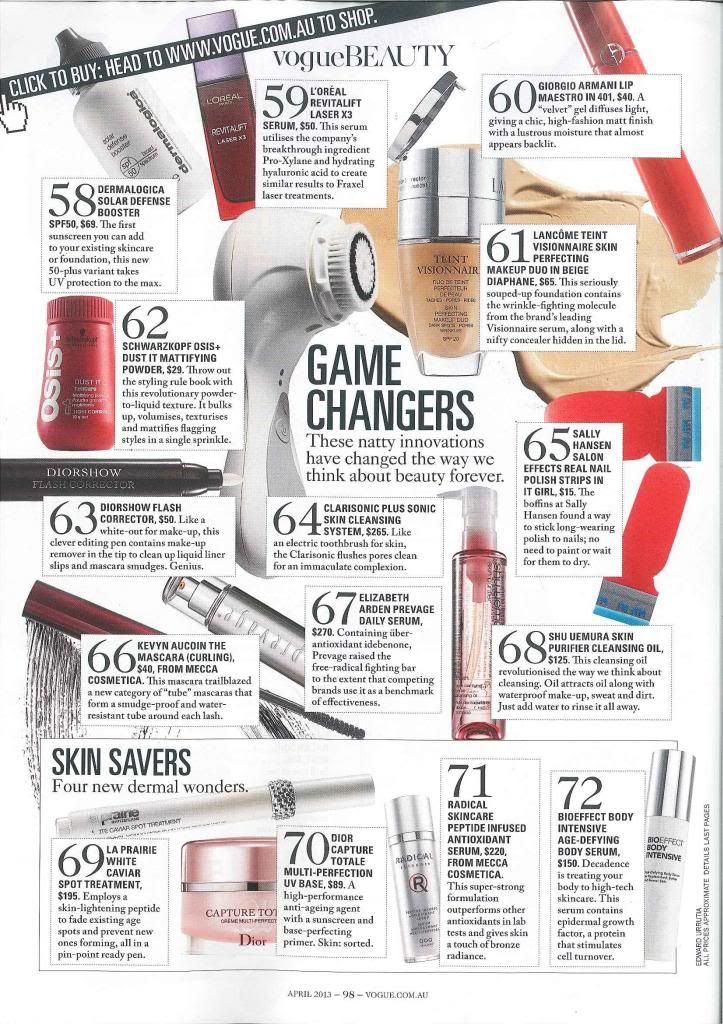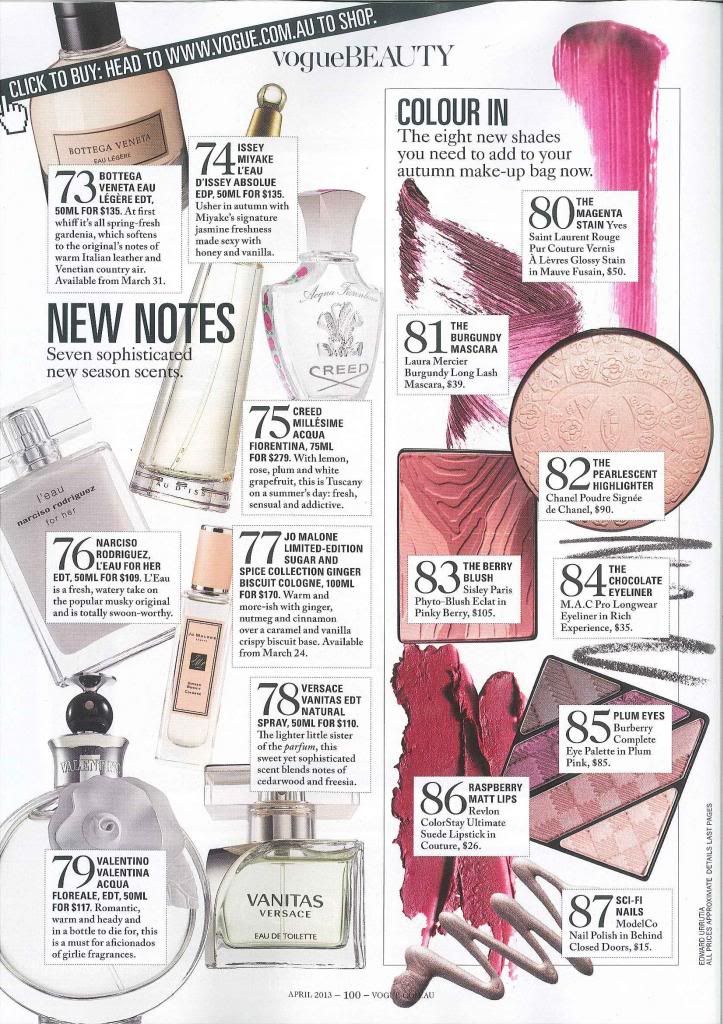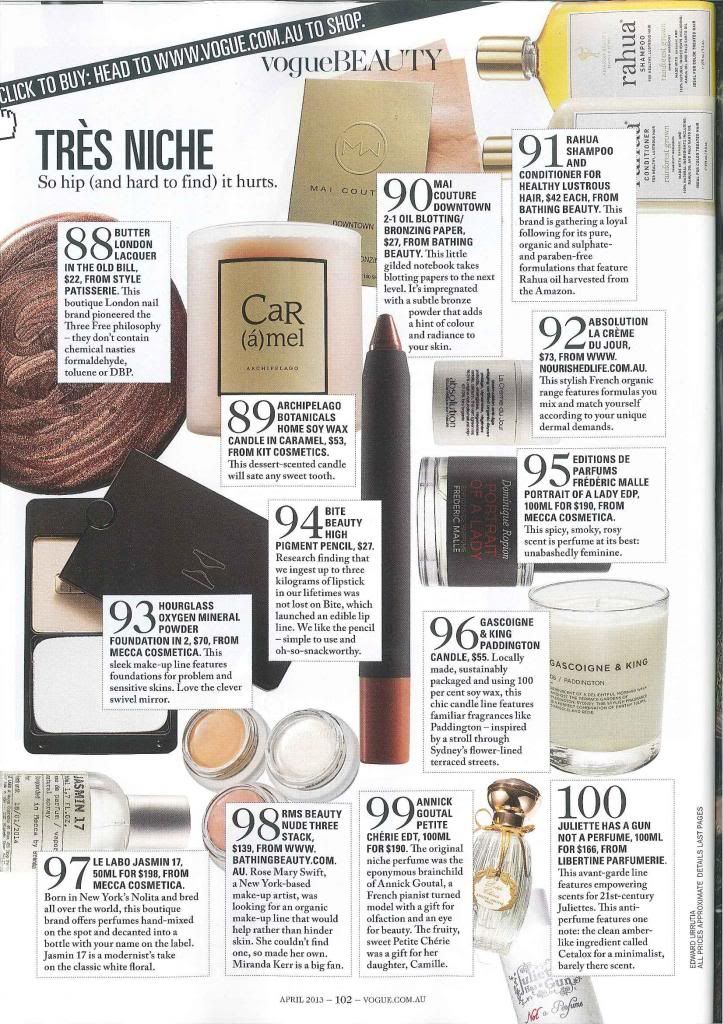 So, did You find your favorite products in this list?