BEAUTY // Only The Brave Tattoo by Diesel - This Male Fragrance Rocks!
Thursday, May 23, 2013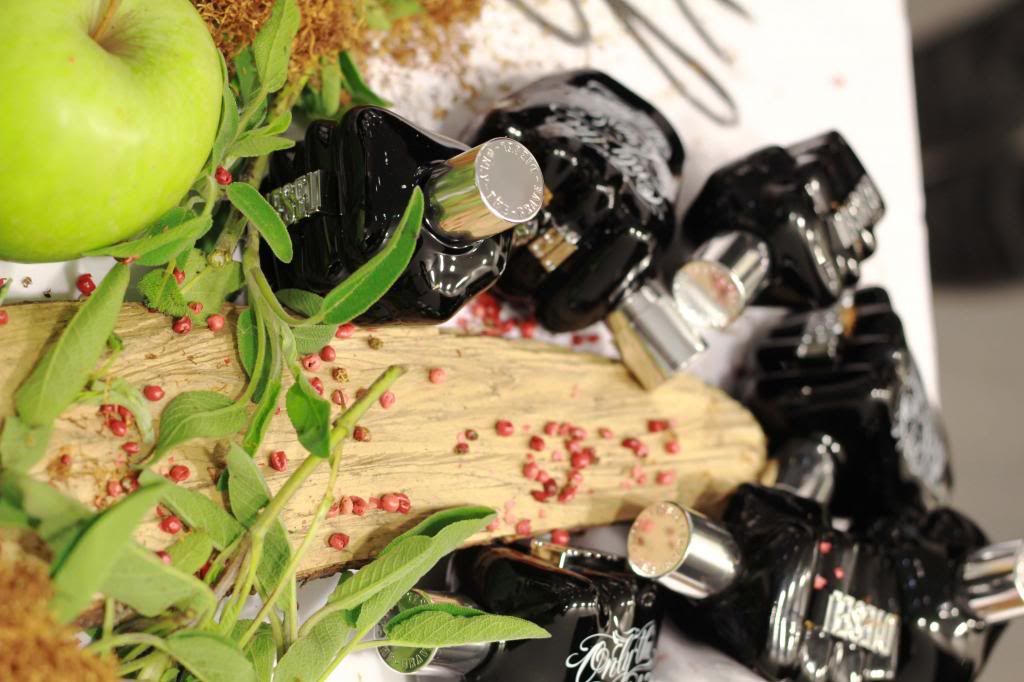 Let's speak about men. Let's speak about tattoos.
There are girls who collect both.
And there are men who dress themselves with tattoos.
A man, glancing through the book "Life Under My Skin" by Anna Mazas, told me "there are no italians in this book. Oh, well, no, there is this guy, Renzo from Bassano."
Actually, Renzo from Bassano is for Renzo Rosso, the whole tattooed Diesel guru.
Guess what? Diesel's new fragrance for men is named "Only The Brave Tattoo".
It makes sense. I can image tattooed boys wearing this fragrance and showing the bottle, a shining and black fist, to the new girlfriend, highlighting the fact that the logo (literally tattooed on the bottle) has been created by Mr. Cartoon, a super known tattoo artist based in Los Angeles.


Parliamo di uomini. E di tatuaggi.
Alcune ragazze li collezionano entrambi.
Alcuni uomini si vestono di tatuaggi.
Un uomo, parlando di tatuaggi, e sfogliando il libro "Life Under My Skin " di Anna Mazas, mi fa: "ma in questo libro sono tutti stranieri? Non c'è neanche un italiano.. Ah si, c'é un certo Renzo di Bassano".
Renzo di Bassano in verità sarebbe Renzo Rosso, tatuatissimo patron della Diesel. Non fa quindi una piega che la nuova fragranza maschile di Diesel si chiami "Only The Brave Tattoo".
Già mi vedo rockettari tatuati andare a comprare questa fragranza, e tenere il flacone a forma di pugno, nero e lucido, in bella vista per far colpo sulla loro nuova ragazza, pronti a farle notare che il logo - letteralmente tatuato sul flacone - è stato creato niente di meno che da Mr Cartoon, un famosissimo tatuatore di Los Angeles molto conosciuto per i suoi tatuaggi in B&W e per il lettering (appunto).

(Tra l'altro, chissà se Mr. Cartoon avrà mai tatuato la scritta Only the Brave?)

Let's speak about the scent. It is super good, really. I used to wear a male fragrance once, it's a kindy of edgy thing to do. Anyway, if your boyfriend is tattooed and charming, don't hesitate and buy this fragrance as a birthday present. His skin will smell deliciously fresh but spicy.
Top notes: Granny Smits apples.
Heart notes: Bourbon and sage.
Base notes: Tocacco, wood and benzoin.
(If your boyfriend isn't tattooed don't worry, who knows about the next one!)
Se il flacone non passa certo inosservato, la fragranza non è da meno. Le note di testa sanno di una vibrante mela Granny Smith (si, quelle verdi buonissime). Le note di cuore hanno gli accordi sexy di salvia e pepe Bourbon mentre le note di fondo sono quelle maschili del legno d'ambra, del benzoino del tabacco da narghilè e del Patchouli.
(Tutto ciò tradotto in linguaggio maschile significa che
la fragranza è fresca e speziata).
Vi dirò, è proprio buono questo profumo. Consideratevi fortunate: se il vostro ragazzo è tatuato e fascinoso, avete già trovato il regalo per il suo prossimo compleanno. In caso contrario, prendete nota che non si sa mai!
N.B. Please have a look at the below video. I saw this model at a casting for a fashion show, probably he wasn't the most beautiful boy in the room but .. I still remember his tattoos!
For sure his perfume is Only The Brave Tattoo... What else?