FASHION // The Great Gatsby - A Flapper in Prada and Tiffany
Tuesday, May 14, 2013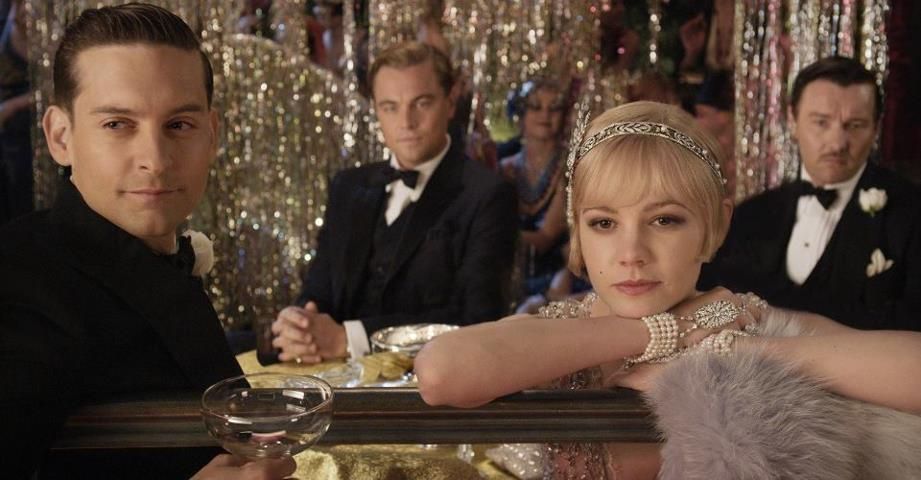 There are really great expectations on the new The Great Gatsby film.
Personally I can't wait.
First of all because of Francis Scott Fitgerald is one of my favorite writers ever.
Then because, as you may already know, I LOVE both fashion and films (my dissertation at the university was exactly about these two themes).

And this is of fashion movie: Prada and Tiffany collaborated with the costume designer Catherine Martin (Baz's wife).

Miuccia Prada says that designing the costumes for the upcoming film adaptation of The Great Gatsby"was not about glamour". The designer adapted 40 dresses from the Prada and Miu Miu archives for the Baz Lurhmann film, including the party dress worn by Carey Mulligan.
"When I read [the book], it was psychological. It was not about glamour for me. It was a real [study of] personality, very internalised," she said. "It was meant to be about light. It became about money, because Luhrmann wanted to show her as the most beautiful and rich woman on earth."
Prada was approached to collaborate with costume designer Catherine Martin, after several Prada and Miu Miu pieces were inadvertently worn during test scenes - and they were found to work really well. The pair then worked together on pieces that evoked the Twenties - without getting too weighed down in "historical pedantry", as Martin puts it.
"The reality is that from 1920, I could find a photo or a fashion illustration that would support almost any choice that we've made in the film," said Martin. "But we are not making a documentary. We are trying to express a story in a way in which Fitzgerald's visceral modernity is able to transgress the plane of the screen."
Prada admits that what intrigued her the most when working on the project was the way in which many of her designs could be so easily translated into Twenties pieces - despite not necessarily being originally created with that era in mind. The dress worn by Mulligan as Buchanan in the big party scenes took its roots from Prada's spring/summer 2010 "chandelier dress".
"That's what interesting. The point of view can transform things so much," she told WWD. "Yes, probably a few [dresses] had that kind of edge, but almost none were meant to be Twenties when I did them. I was really fascinated by that."
In the previous version of the movie, the one by Jack Clayton starring Robert Redford (1974), the costumes were by Ralph Lauren and jewels by Cartier. At the time, the clothes by Ralph Lauren were considered too 70s instead of 20s' inspired clothes. For Ralph Lauren it was a mutual inspiration: it took inspiration from the movie to the collection. And then he dressed the actors with that collection.
So, let's have a look at what magazines from all around the world have created to celebrate this movie.
Vogue USA - May 2013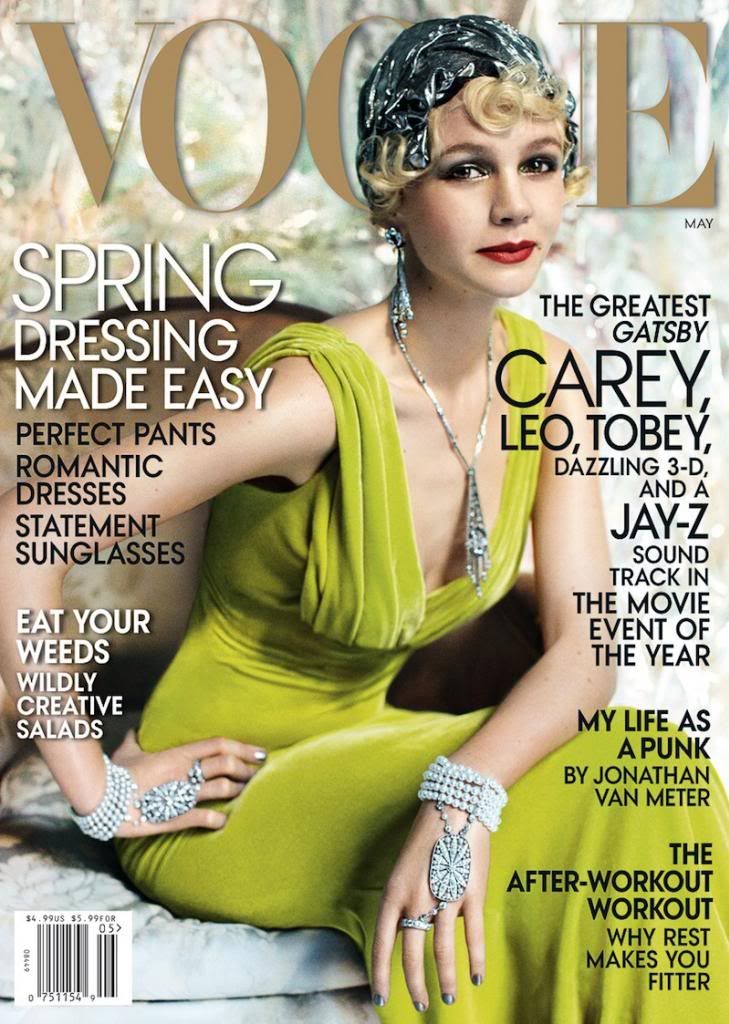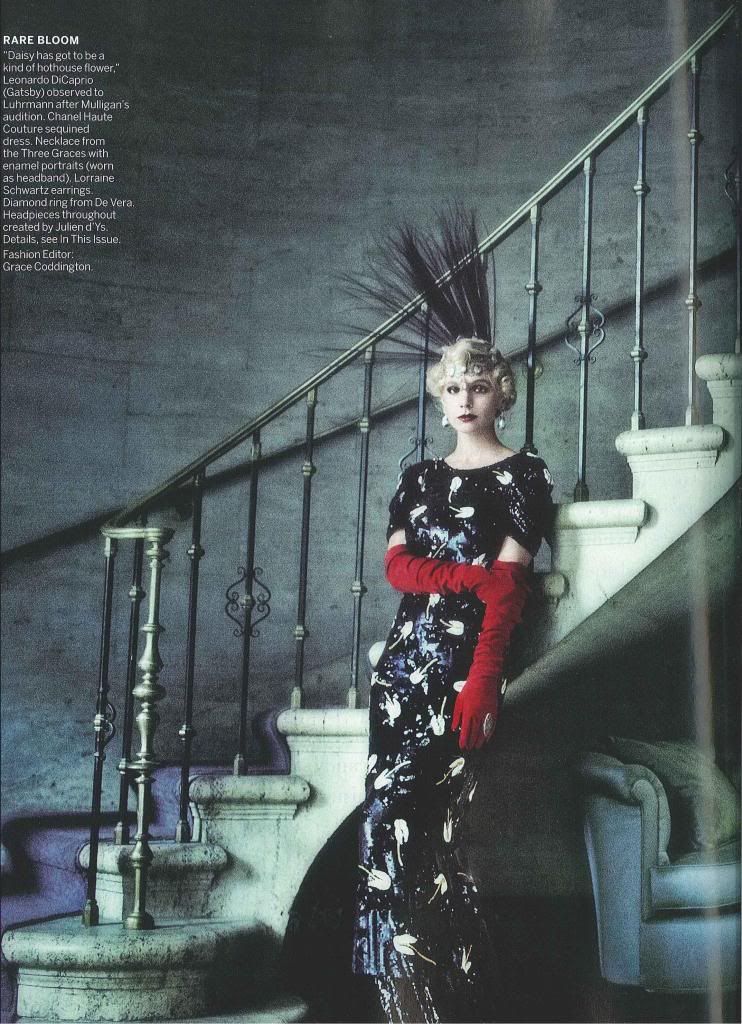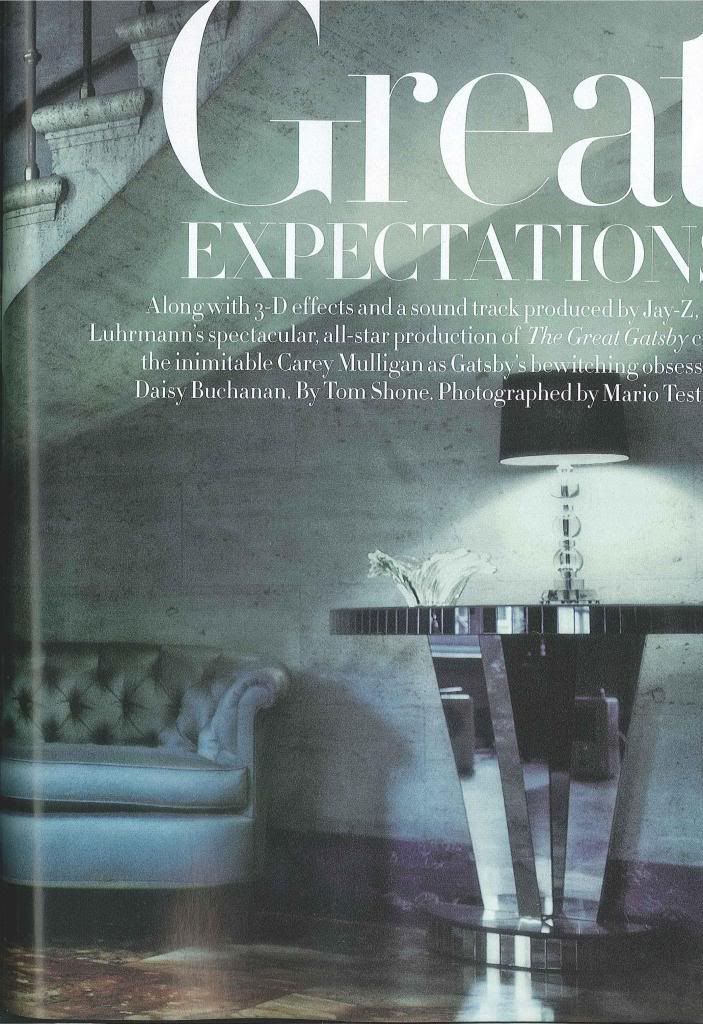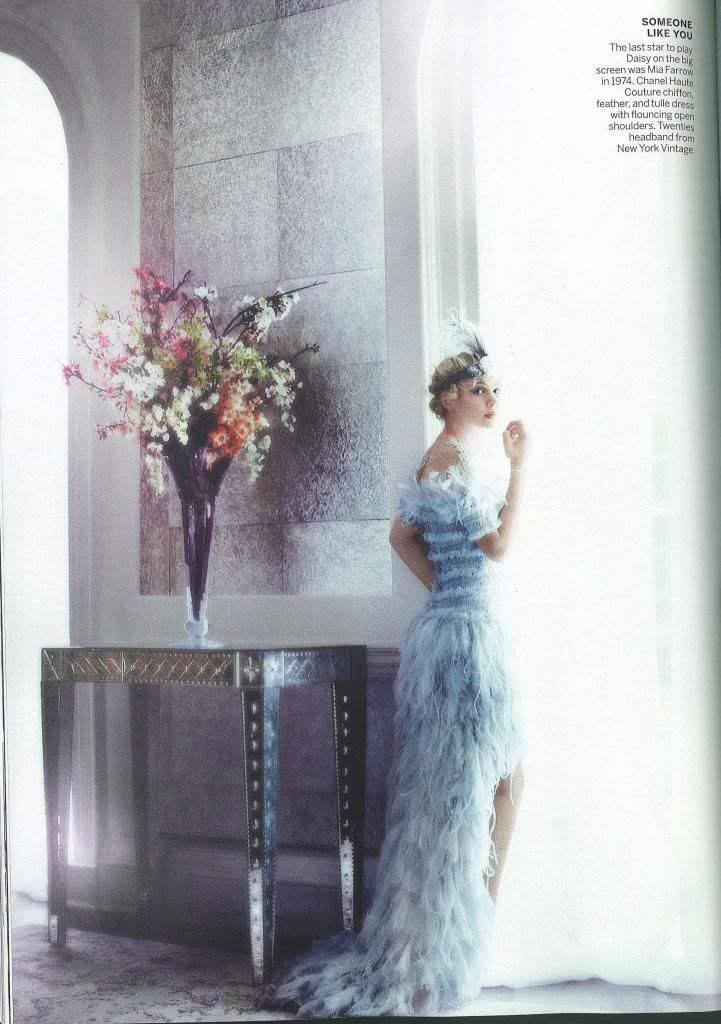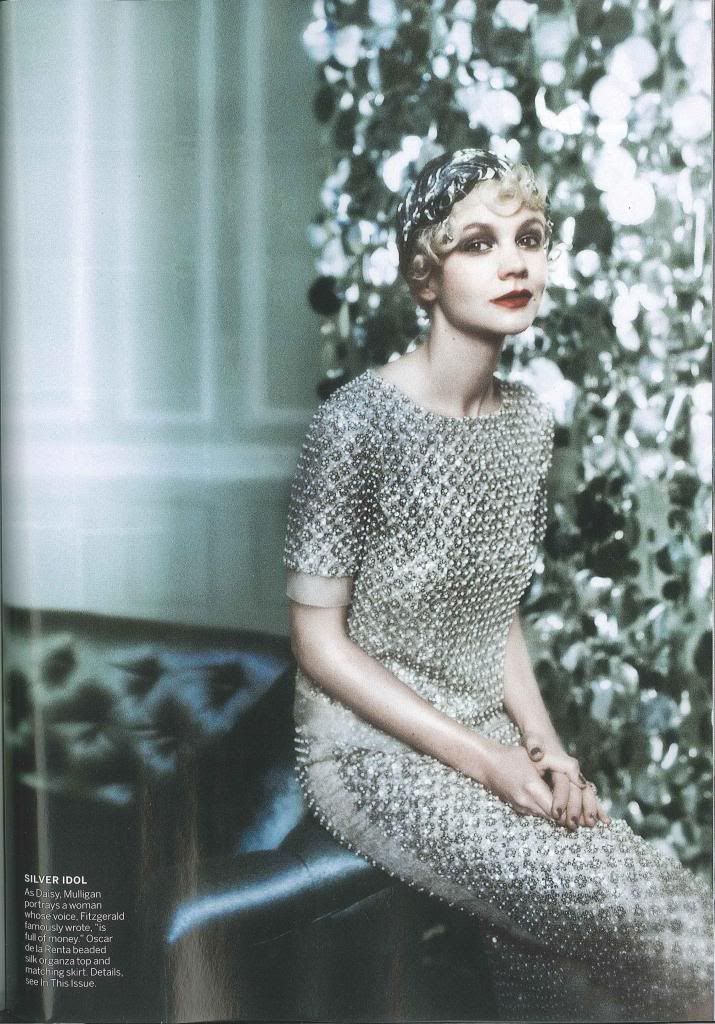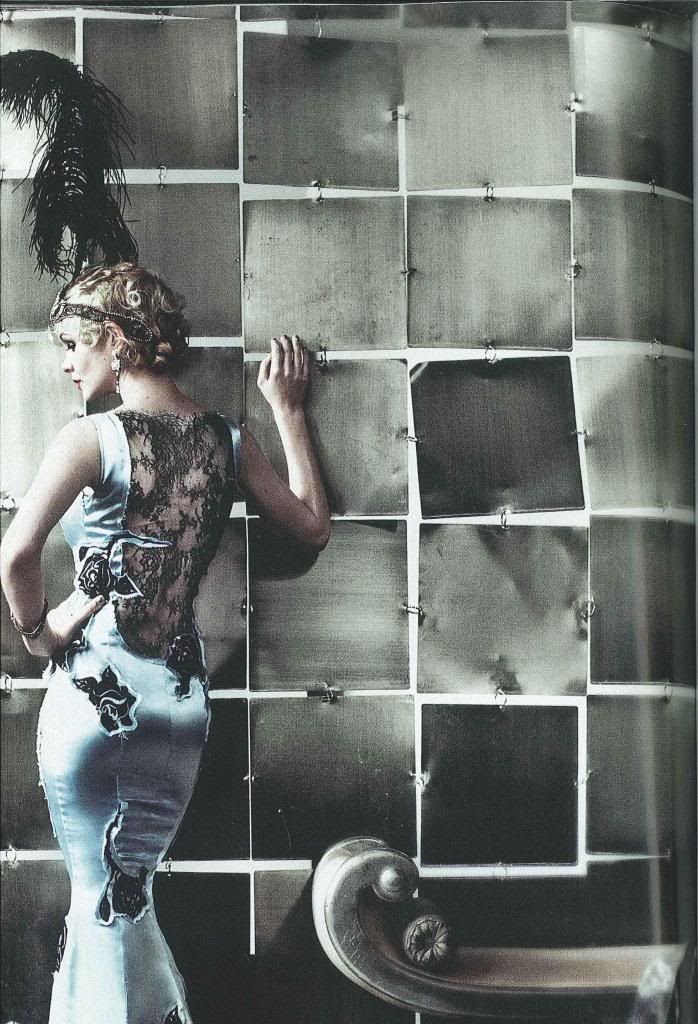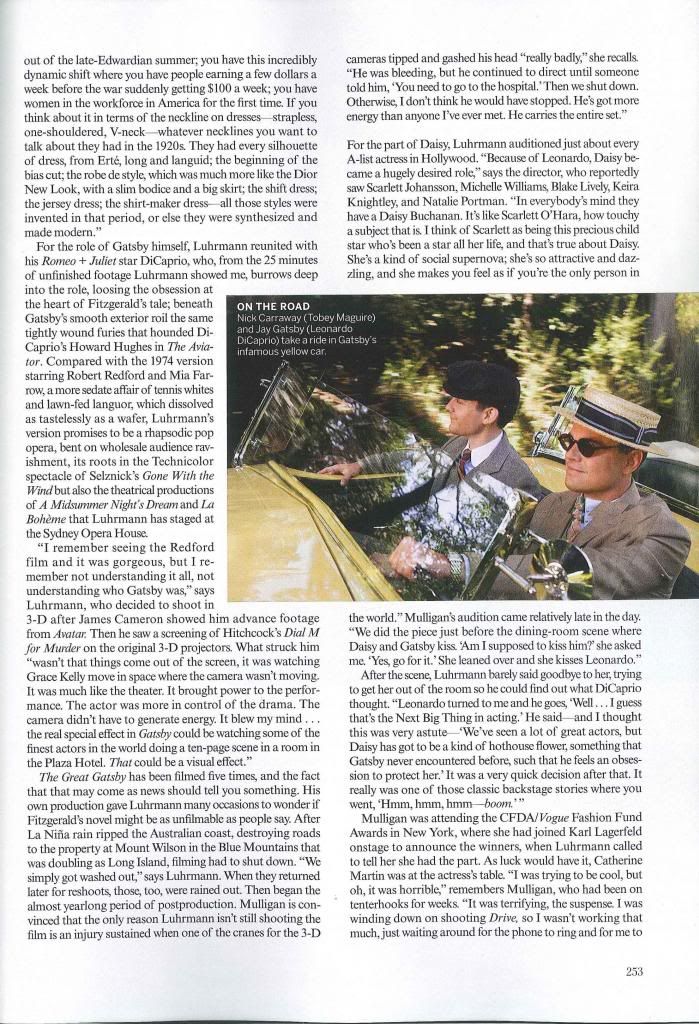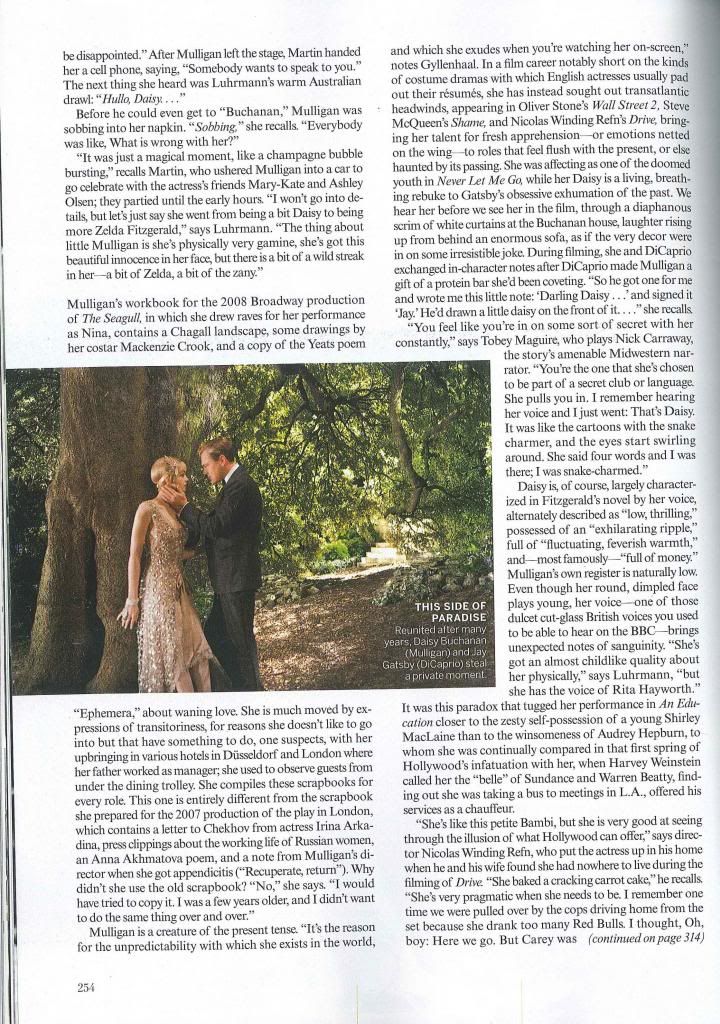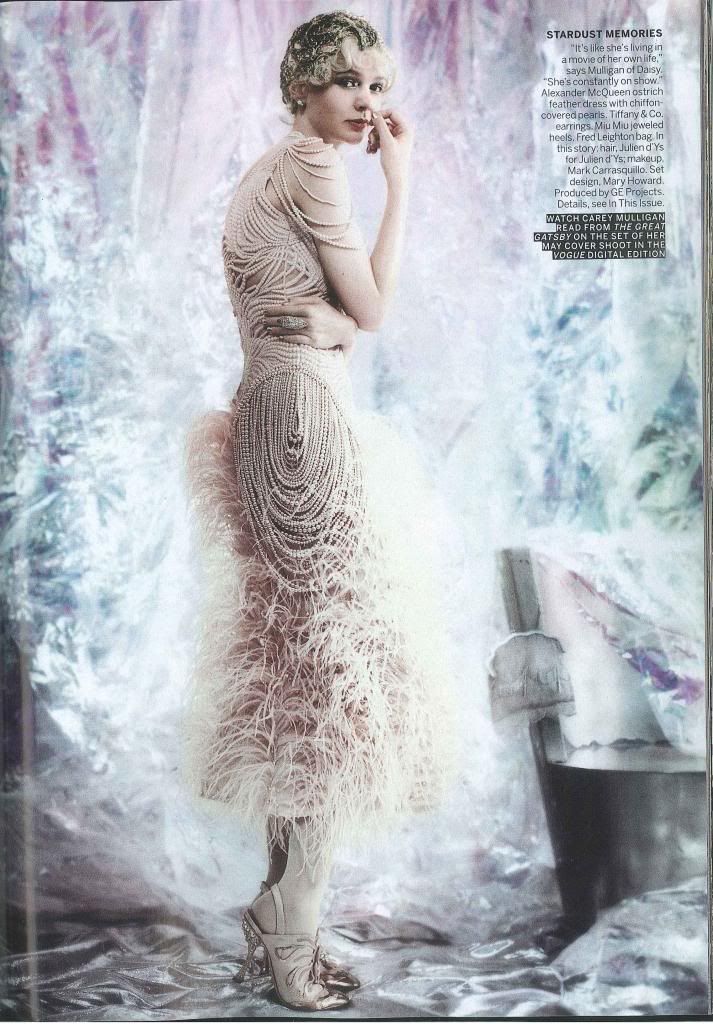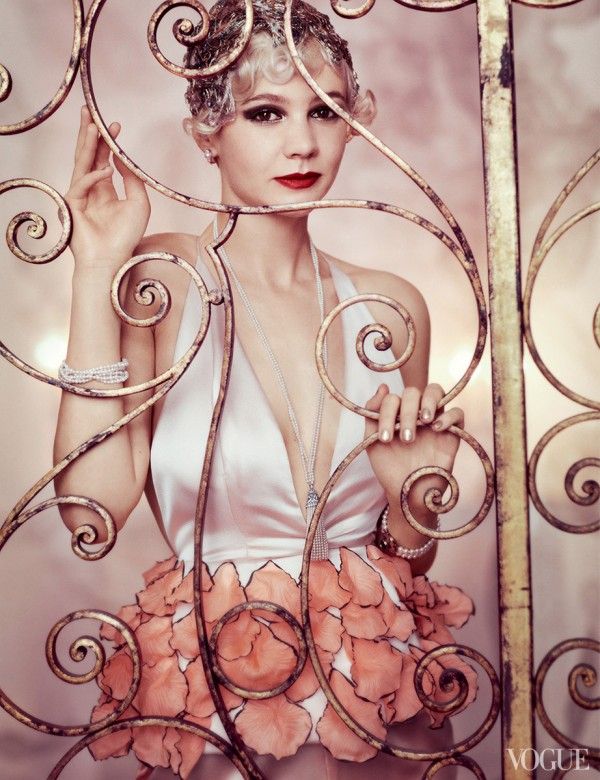 Vogue Australia - May 2013