BEAUTY // Read This Today: When the Fashion and Beauty Worlds Collide
Thursday, July 11, 2013

When the Fashion and Beauty Worlds Collide

From WWD
(Super long but super interesting!)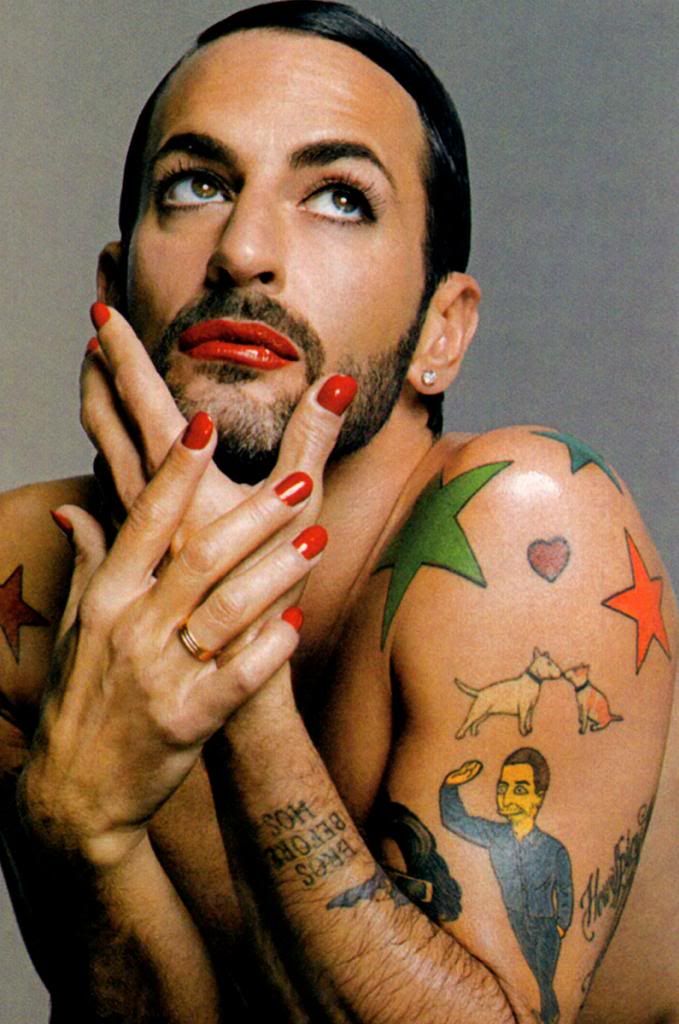 Design is a series of creative choices. It's editing and adding, it's a dialogue, it's a collaborative effort," says Marc Jacobs.
It's a late Thursday afternoon in May, and Jacobs is talking about his creative ideation process with around 90 beauty editors, who sit captivated in little gilt chairs in a room where the black-and-white geometrically patterned marble floors bear a striking resemblance to the designer's spring collection. They're gathered here for the unveiling of Jacobs' color cosmetics collection, a 120-stock- keeping-unit line whichSephora has developed and will sell exclusively in its stores beginning August 9. "Of course, me, I'm in a director role," Jacobs goes on, "saying, 'that works or doesn't work,' 'I like that' or 'I don't like that' or 'maybe we can tweak this into that.' It's about putting things together. It's an evolutionary process."
The editors have just seen the line in its entirety—supershiny black compacts with slightly rounded edges and mirrors inspired by the idea of an infinity pool; nail lacquers in colors ranging from moody to vivid, all named by Jacobs himself; and elliptical blushes stamped to look like faille, a favorite fabric of the designer. Lip glosses in two different finishes reflect his love of texture, Blacquer eye liner his penchant for the blackest black imaginable and unisex products with quirky monikers like Makeout lip balm are a nod to his love of humor. "I wanted to do makeup because I love the entire ritual of getting dressed," Jacobs continues, who today is wearing a pristine white shirt, black cotton trousers, white leather Adidas sneakers and black-and-white striped socks. "When we create a fashion show, we think of a spirit, a mood. We choose colors, textures, fabrics. We think about the set, the spirit of a girl and we even try to send out a new message. We couldn't do that without thinking about the hair and the makeup. The whole is equal to the sum of its parts."
Jacobs isn't the only designer with makeup on his mind. Alber Elbaz, Michael Kors, Matthew Williamson, Pierre Hardy—each has affixed his name to cosmetics projects that are launching this year, joining the likes of Tom Ford, Burberry and Dolce & Gabbana, all relatively recent entrants to the category. Meanwhile, shoe designer Christian Louboutin signed a joint venture with industry veteran Robin Burns' Batallure Beauty to enter cosmetics and is reportedly readying a launch for later this year, while P&G is said to be working on a Gucci line to launch in 2014 and Lancôme is collaborating with Jason Wu, the designer who shot to fame after First Lady Michelle Obama wore his gowns to both inaugurations.
"It's baaaaack," says John Demsey with a laugh, when asked about the designer cosmetics category.
A group president at the Estée Lauder Cos. Inc. who oversaw the launch of Ford's line, Demsey is a virtual walking encyclopedia of the modern-day beauty industry. "The last time we saw such an iteration of designer cosmetics was in the Seventies, when you go back to the years of Halston and DVF. From that, we went into the designer as megabrand, which translated itself more into fragrance than the experiential aspects of the cosmetics business," Demsey says. "Then we went into a strong celebrity dynamic for the last 10 to 15 years, where the aspirational nature of the business was either celebrity or based on authenticity, which begat the growing of the makeup-artist brands," he continues. "The knowledge of the makeup artists became aspirational, because they know what makes you look best."
While the makeup-artist brands haven't lost their cachet, and collectively are the largest-selling group of brands in prestige cosmetics (led by MAC, which Demsey also oversees), it is the designer brands which are outperforming the overall category at the moment, according to The NPD Group. Established French brands like Chanel, Dior and YSL are driving sales, but more recent entries like Giorgio Armani Beauty and Tom Ford are showing strong gains too. "We've seen that while it's been difficult for a designer to break in, those who have become entrenched have become color authorities," says Karen Grant, vice president and global beauty industry analyst of NPD. Noting that designer brands represent about 12 percent of prestige color cosmetics sales, Grant says designer brands gained 14 percent in the face category versus an overall market gain of 6 percent in 2012, and 14 percent in the lip category versus an overall gain of 10 percent. "Throughout the market, we continue to see them leading the way and they are also helping to push the premium end of the marketplace," she says.
Still, as Grant notes, for every hopeful entry into the market, the landscape is littered with those who didn't make it. Ralph Lauren, Diane von Furstenberg, Anna Sui, Versace and Calvin Klein have all tried to crack the color code in the past, some numerous times, most with scant success, particularly in North America.
The hurdles for a designer to establish a viable presence in the cosmetics department are as high today as they've been in the past, point out market experts. "Beauty is a natural extension of a designer's creativity," says Luigi Feola, vice president of the luxury pillar of P&G Prestige, who oversees Dolce & Gabbana The Make Up. "The challenge is to link the creative vision with the high level and pace of innovation required. It takes a great deal of investment to make this a reality. You have to get the in-store experience perfect, with the right real estate, packaging, etc., to not only bring customers in to shop, but to leave them with an exceptional experience that they've come to expect from a luxury brand."
"It is very complex and expensive, and you need to be prepared to invest for the long run," agrees Louis Desazars, the chief executive officer of Nars, which launched a limited-edition collection with cult footwear designer Pierre Hardy this spring. "Space in department stores is very scarce and it's difficult to survive for the long term if you don't have a real point of difference. The problem with lots of brands that we've seen come and go is that they didn't have a point of difference versus what exists today."
What is different, however, are consumers. High-end aspirational luxury brands continue to drive sales of prestige beauty products—and what's more aspirational than a well-known designer? "Consumers have a desire for an investment purchase, something that feels like a treat, something that is a bit special,"
says Grant. "People are more careful in their spending and when they do spend, they want to know it's worth investing in."
Such customers are also extraordinarily well versed in the entirety of a designer's universe, more so than ever before. "The digital age has provided accessibility for consumers to have this direct view, this visibility, into designers' worlds in real time," says Margarita Arriagada, chief merchant of Sephora USA. "They are able to perceive a level of authenticity between the originality and point of differentiation, between designers and their ability to impact trendsrelevant in beauty.
"Within the beauty space, consumers are becoming more savvy about their expectations in terms of trends and high performance," Arriagada continues. "The digital age has opened their eyes and they are able to see directly how designers can impact what is happening in beauty."
That has shifted the sphere of influence—or at least made it broader—and made designer cosmetics a viable category again. "In the era of instantaneous information and streaming livevideo and red carpet and fashion everywhere, hair and makeup has become an intrinsic part of the look," says Demsey. "For today's generation, the validation of the designer matters again."
The newest iterations of designer makeup take many different forms. Some are full lines, such as Tom Ford and Marc Jacobs. Equally as prevalent are beauty brands collaborating with fashion brands for limited-edition projects—such as Matthew Williamson and Benefit, Pierre Hardy and Nars and Alber Elbaz and Lancôme. "People love being surprised by brands—there are so many brands, so many people doing good products, so many bloggers talking about everything, that today you're not launching a product, you're telling people a point of view," says Youcef Nabi, the former president of Lancôme who spear-headed the project with Elbaz. The collection features mascara and eye shadow palettes covered in the designer's signature whimsical drawings. "We are moving from the notion of showrooming our products to entertaining people."
Noting that everyone from her 7-year-old son to 90-year-old L'Oréal heiress Liliane Bettencourt were charmed by the products, Nabi continues, "There is a strong change in our industry. There is less and less excitement about having another BB cream or antiaging product. Brands are selling a point of view and storytelling. With this collaboration, you can't say, 'This mascara lengthens your lashes more than the competitor's.' People don't care. They want the product that everyone is talking about. There are new dimensions and the collaborations with designers are a strong part of that."
Nabi and Desazars both agree that for such a collaboration to be truly successful, the participants have to be creatively aligned and the end product true to the ethos of both brands. "Retailers are looking for strong stories and angles which are very creative," says Desazars. "It's not only about coming out with new colors, but bringing a point of view that is innovative. The execution is as important as the collaboration."
To wit, designer lines with staying power are those with star products— Yves Saint Laurent has Touche Eclat, Giorgio Armani has Luminous Silk Foundation, Dior has mascara, Chanel, nail lacquer and lipstick and Tom Ford, Illuminating Primer. "There needs to be a strong point of view or a differentiator that goes beyond packaging," says Demsey. "They all have a cult beauty product, one item that is highly differentiated from the pack."
Other designers are testing the waters with capsule collections, an approach that is much less onerous financially. Michael Kors, whose Leg Shine bronzing stick engendered a cult following when it launched in 2006, is introducing a tight lineup of color cosmetics in August exclusively at Macy's. Working with
its licensee, the Aramis and Designer Fragrances division of Lauder, Kors created three collections—Sporty, Sexy and Glam—each with a fragrance, two lip glosses, two lipsticks and two nail polishes. "Everythingwe've done in the beauty world has been because I've genuinely felt something's missing," Kors told WWD in April. "As we see this evolve, if I see something that's going to be an added component, that helps tell the story and helps simplify the whole beauty process for the customer, absolutely. But there won't be a set formula. It's an emotion, not a commodity."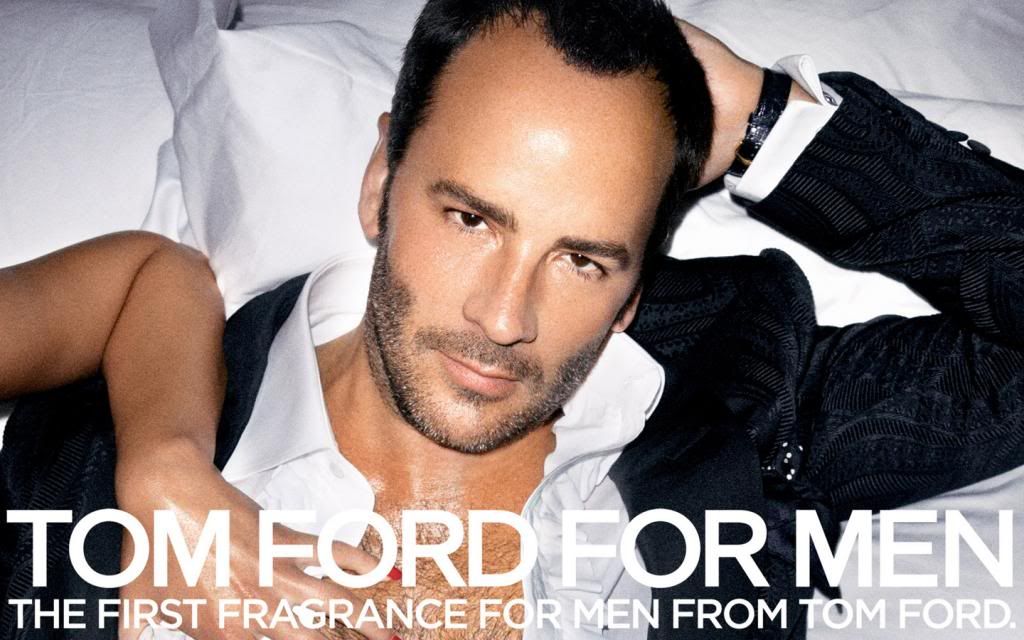 Since taking its fragrance license in-house in 2011, Oscar de la Renta has also been testing the waters to see what resonates with its customer base, most recently by launching three limited-edition nail polishes on Net-a-porter.com. "Color is such a part of our brand DNA, and we're constantly trying to find authentic ways to bring a truly luxurious Oscar product to consumers at a lower price point," says Alex Bolen, chief executive officer of the house. "If our bread and butter is a $5,000 cocktail dress, the world of people who can not just afford it but have the need to wear it is not that big. On the other hand, the world of people who consume lipstick or nail polish is very large."
As attractive as the potential is, Bolen is quick to add a caveat. "Having said that, beauty is a hugely competitive business," he continues. "You've got the dichotomy of the big global brands, all of whom do a great job, so how do you compete in the face of that? We have to find a different way to move forward and establish a presence and get the confidence to make more material investments."
Partnering with a retailer—as Sephora did with Marc Jacobs—is one such option, provided the retailer is prepared to make a significant investment to achieve a distinctive assortment. "If retailers are looking for differentiation, it may feel like it is more necessary to create such a line, to create this point of difference," says Wendy Liebmann, ceo of WSL Strategic Retail. "But you have to balance the level of differentiation with the cost of differentiation, and it's not an easy route."
Having a global presence is one key to amortizing the cost of producing a new line. "Marc Jacobs and Michael Kors are recognized in the emerging markets like China, Brazil and Russia, in markets with a lot of potential," says Liebmann. "The economic situation and population growth in emerging markets is one of the drivers that, when brands looked at this opportunity 10 years ago, didn't exist."
"As we've grown, we've emphasized the fact that we're a lifestyle brand with a global, democratic approach to style," says Kors. "You can shop for Michael Kors anywhere in the world and get a totally luxurious handbag and a quick chic flip-flop. The color line fits into the strategy of being a one-stop brand for everything you need to look great."
That vision of world domination will become a major factor in whether designers can establish long-term viable beauty businesses. "Today, in our business, to be truly successful, if you don't have a business that plays in at least two out of the three major markets—Asia, Europe and North America—you don't have a business," Demsey says. "There are not that many designers with international cachet."
Still, the executive expects to see more such lines launching before the dust settles. "It's like what happened with the makeup-artist craze. First there are none, then a few, then someone breaks through, then there are more, then there are too many and then the market rationalizes," says Demsey. "It's a super interesting phenomenon. I don't know if it's a backlash against the makeup artist or an evolution of the makeup artist, but it is definitely a trend."
(The end!)