FASHION // Burberry said: "Christopher, will you by my CEO? "
Thursday, October 17, 2013
News!! News!!

You may already know about that but have a look at what WWD wrote:
Burberry Taps Christopher Bailey as CEO-Designate
LONDON — Christopher Bailey soon will be the sole pilot at Burberry.
In a surprising move that sent the fashion brand's shares down sharply, Burberry Group on Tuesday said Bailey, its chief creative officer, would add the duties of chief executive officer by mid-2014, succeeding Angela Ahrendts, who is leaving to join Apple Inc. as senior vice president of retail and online stores.
Barring entrepreneur-led designer brands, it's rare in the industry that a designer takes on the role of ceo, especially in a publicly quoted company. Gabrielle Chanel served as ceo of her company and had several thousand employees, while Giorgio Armani took up the role of ceo after his business and life partner Sergio Galeotti died. Jil Sander also helmed her company before it went public, while Jean Paul Gaultier was briefly president of his namesake company. Ralph Lauren is both chairman and ceo of the company he founded.
Tom Ford, for whom Bailey worked while he was a designer at Gucci, was famously involved in the commercial and financial side when he was creative director of Gucci. He worked closely with Domenico De Sole, then Gucci's ceo, in one of the industry's legendary management double acts.
De Sole, who is now chairman of Tom Ford International, told WWD he believes that Bailey can fulfill both roles at Burberry: "Christopher is terrific, and if he has strong operational and financial support around him, he can do both jobs."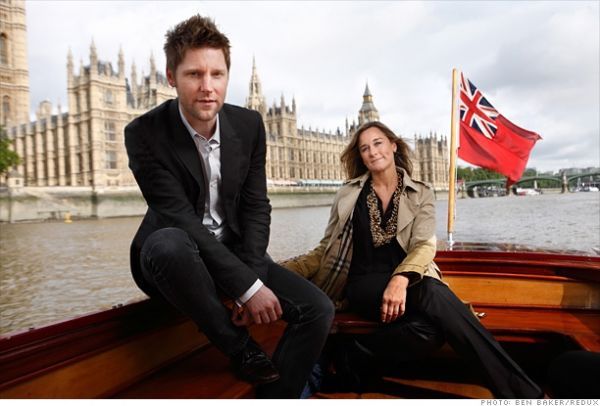 Ci vuole coraggio. Ma proprio tanto coraggio.
Un pò di pazzia e d'incoscienza, la volontà di non sedersi sugli allori e di prendersi vari (svariati) rischi e la disponibilità a imparare un nuovo mestiere.
Come andrà quest'esperimento, lo sapremo solo tra un pò.
Nel frattempo, in bocca al lupo Christopher!