LIFESTYLE // Drunkerabbit Solo Exhibition - October 4th in Milan
Wednesday, October 02, 2013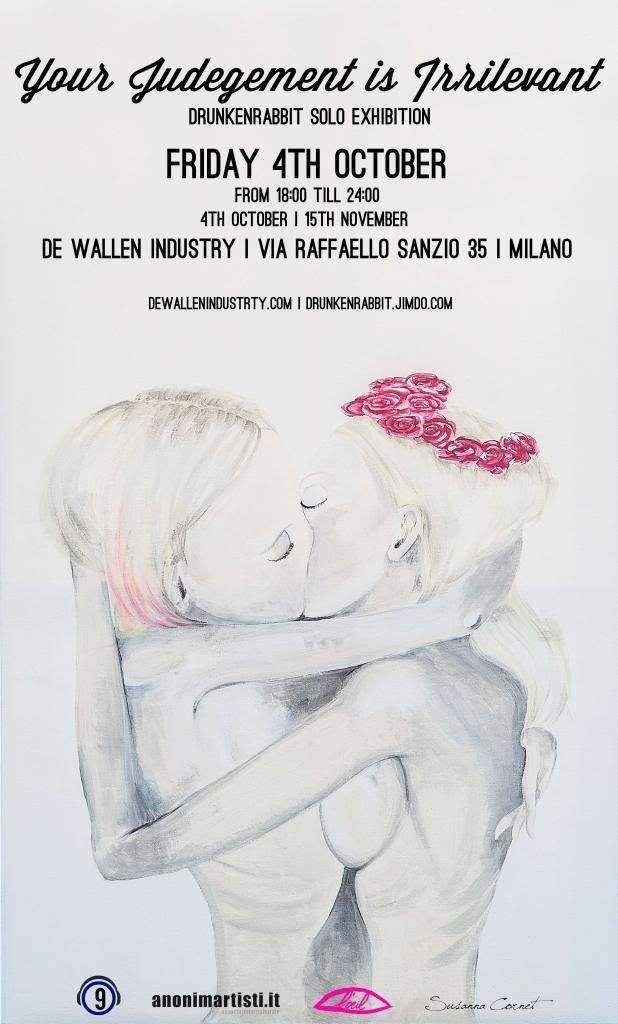 Discover the magic of Linda Ferrari/Drunkerabbit at De Wallen Showroom (Via Raffaello Sanzio 35 Milan) this Friday, the 4th of October, from 6pm until midnight.
De blonde and charming White Rabbit's sister is back.


Premetto che sono assolutamente di parte: Linda è una mia grande amica.
Però è anche una grande artista, su questo non si discute.
I suoi (o meglio del suo alterego Drunkerabbit) sono lavori femminili, aggraziati e maledettamente sensuali.
Le sue opere sono popolate di Femme Fatale stile "Fosca" di Igino Ugo Tarchetti solo che più belle, cattive e bionde.
Venire a trovare la sorella bionda e figa del bianconiglio Venerdì 4 Ottobre dalle 18 nello show-room
De Wallen Industry in via Raffaello Sanzio 35 a Milano. Ci vediamo li!