FRANCESCA // The Portugal's Diary // 10 Reasons To Go To Lisbon For A Weekend Getaway
Thursday, February 06, 2014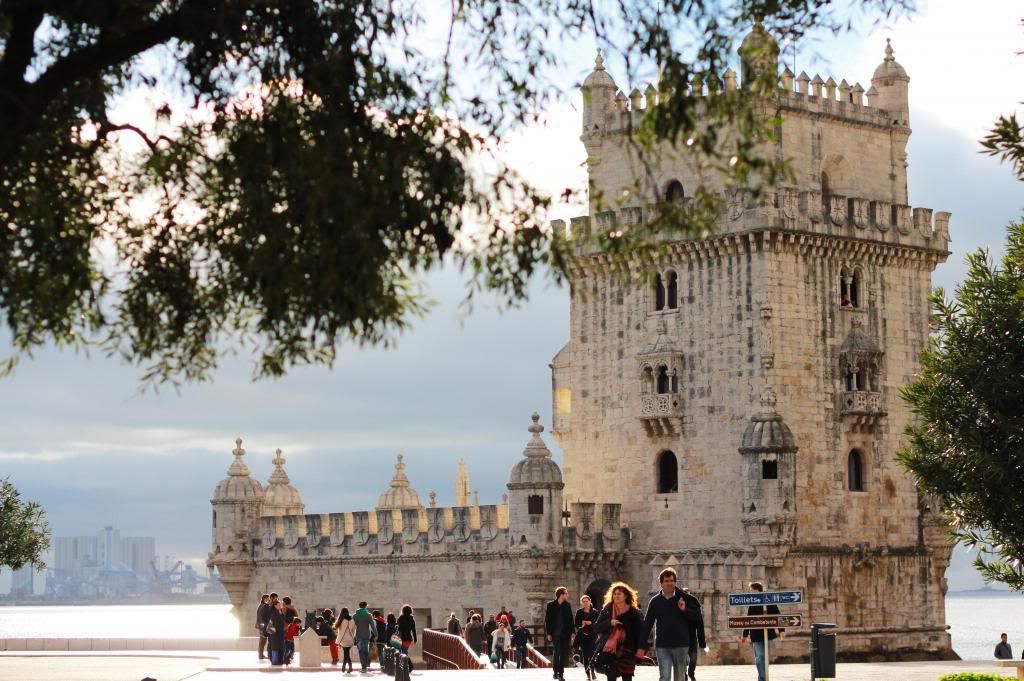 10 Reasons why Lisbon is the perfect place for a weekend getaway

1 You have one hour more than in Milan, for free.

2 It' more warm and sunny than most of European cities (well, not my last weekend.)

3 Portuguese may sound like Spanish or Italian but it's not. It's not easy to understand (even for me who I'm currently learning this language). So, even if it's not sweet and melodic as the Brazialian-Portuguese the a-effect is for sure.

4 There is the ocean.




5 The city is not that small so you have to plan your trip carefully. Anyway the city has a lovely easygoing attitude so don't worry if you skip a couple of museums, just enjoy the city.

6 Azulejos are perfect for inspiration.

7 Lisbon is low cost. Restaurant, bars, even Zara is cheaper than in Milan (well, that's easy indeed.)

8 Ginjinga and Pasteis de Nada are simply amazing.

9 The public transport is great (and you can't miss the tram 28.)

10 The easygoing-party atmosphere will remind you to your Erasmus days!

(There is also 11- the Berardo museum definitely worth the trip and the weekend getaway!)






Perché Lisbona è il posto perfetto per fuggire un weekend

1 E' abbastanza lontana e ha un'ora di fuso orario quindi te la godi un'ora in più, gratis.

2 Fa più caldo che in molte altre capitali europee e c'è spesso il sole.

3 Il portoghese è abbastanza comprensibile per un italiano ma difficile da capire quando parlano grazie a uno strano accento che fatico a decifrare anche io che sto imparando la lingua. Non è melodico come il portoghese che si parla in Brasile, intendiamoci, ma l'effetto di straniamento è assicurato.

4 C'è il mare, anzi l'oceano.

5 La città non è piccola e il giro va studiato bene. Perciò armatevi di lonely planet e studiate gli itinerari. Questo negli intenti. Appena arrivati in città però abbandonerete i buoni propositi per abbracciare l'atmosfera rilassata tipica della città. E pazienza se vi perdete qualcosa, bighellonare per la città è già abbastanza caratteristico.

6 Gli azulejos sono perfetti se volete rinnovare la casa.

7 La città è lowcost. Mangiate bene (pesce o carne alla griglia - buoni praticamente ovunque) spendete poco. Ah, zara costa di meno e c'è primark (ma in un centro commerciale).

8 La ginjinha (che, comunque, è molto simile al vino di visciole marchigiano, solo che noi marchigiani non ne abbiamo fatto una bevanda tipica regionale) e le pasteis de nada (o pasteis de belem) da sole valgono il viaggio.




9 Si arriva all'aereoporto in metro (partenze lowcost tipo easyjet al terminal 2), la rete dei trasporti e buona ma il centro si gira anche a piedi. O sul tram 28.

10 La sera l'atmosfera da festa alcoolica tra le vie della città farà sentire tutti tornati di nuovo in Erasmus.

(11 Il museo d'arte contemporanea Berardo, un "piccolo" e gratis tesoro della città).